Discovering Jiangnan - 'South of the River'
Share - WeChat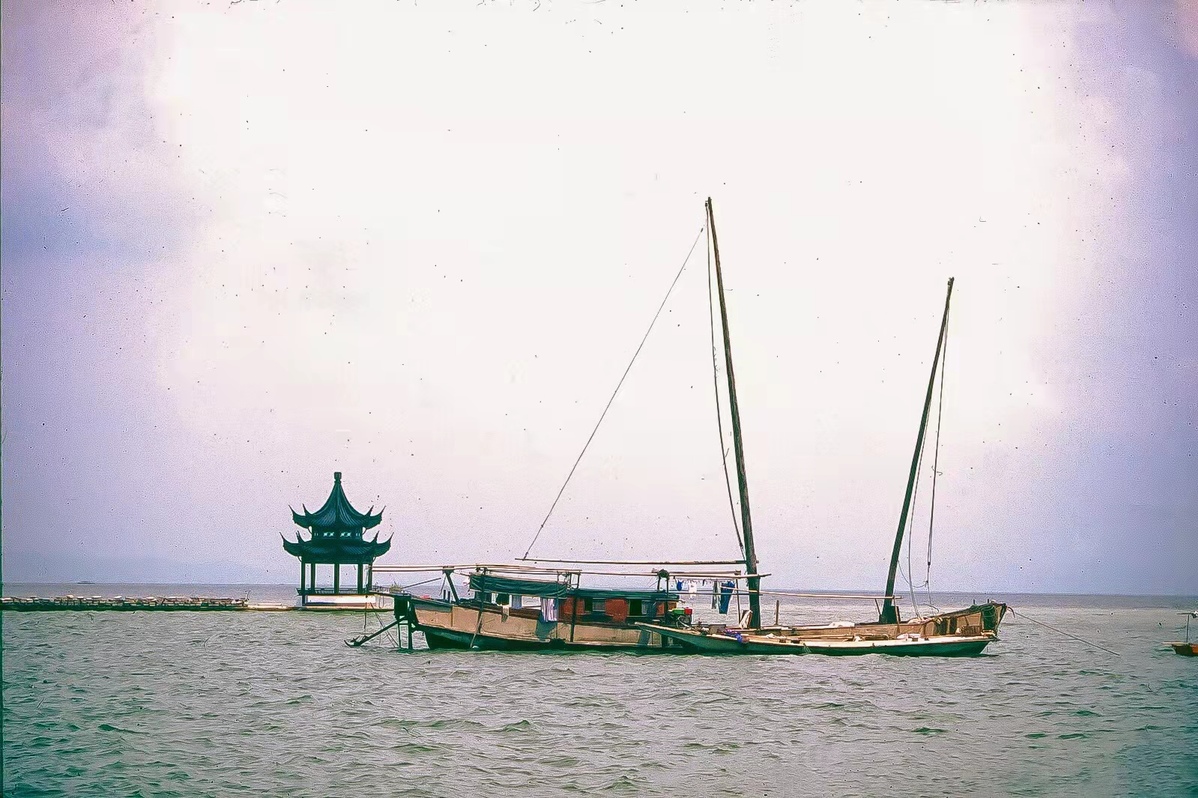 It was an early morning in July 1996, I was on the overnight train from Beijing heading towards Shanghai. As dawn started to lighten the sky, breaking up the mists of night, we were in Jiangsu, approaching Suzhou. I looked out over scenes so different to what I had left behind the previous day. Clusters of white-walled houses with dark tiled roofs rising close to a maze of narrow canals. Wooden boats were tied up alongside steps leading down to the water. Other craft, laden with vegetables and agricultural produce were being rowed gently past fields seemingly abundant with yellow stalks of maturing rice. In scenes reminiscent of Chinese classical scroll paintings, arched bridges spanned canals. It somehow felt surreal, so atmospheric, indeed so beautiful.
The railway was crossing a landscape, part of China referred to as Jiangnan, literally 'South of the River' (Yangtze) that includes much of Jiangsu. At that moment I wished I could jump off the train, to film with my camera such tranquility, to capture images of that man-land-water relationships.
Ten days later I travelled back from Shanghai to Suzhou. Although experiencing much in and around that historic city I sadly was not been able to visit any of the area's renowned water towns. Recently that ambition was fulfilled as I finally immersed myself within the beauty and history of such priceless, indeed uniquely attractive settlements.
However, that journey, to the Suzhou area, now 25 years ago, did allow time to appreciate some of the area's geography. One day I travelled out by bus to Tai Lake's Xishan Island via a long causeway, the Taihu Bridge. Sitting atop Xishan's highest point I gazed across a vast expanse of shimmering water towards more islands of varying size. Beyond, a few scattered hills rose from a mostly level plain stretching towards the horizon. The lake itself appeared relatively shallow although boats, some still using sails, were operating between seemingly tiny local ports. As a geographer, I was intrigued by this landscape and its formation.
Most Viewed in 24 Hours
China Views