Green economic development propels Suzhou's Wujiang district
Share - WeChat Khan Shameel is a native of Pakistan, who now works in Nanjing, Jiangsu province. He took part in the latest "Go Jiangsu" trip in Suzhou's Wujiang district on Nov 17 and 18. Here are his thoughts about the trip.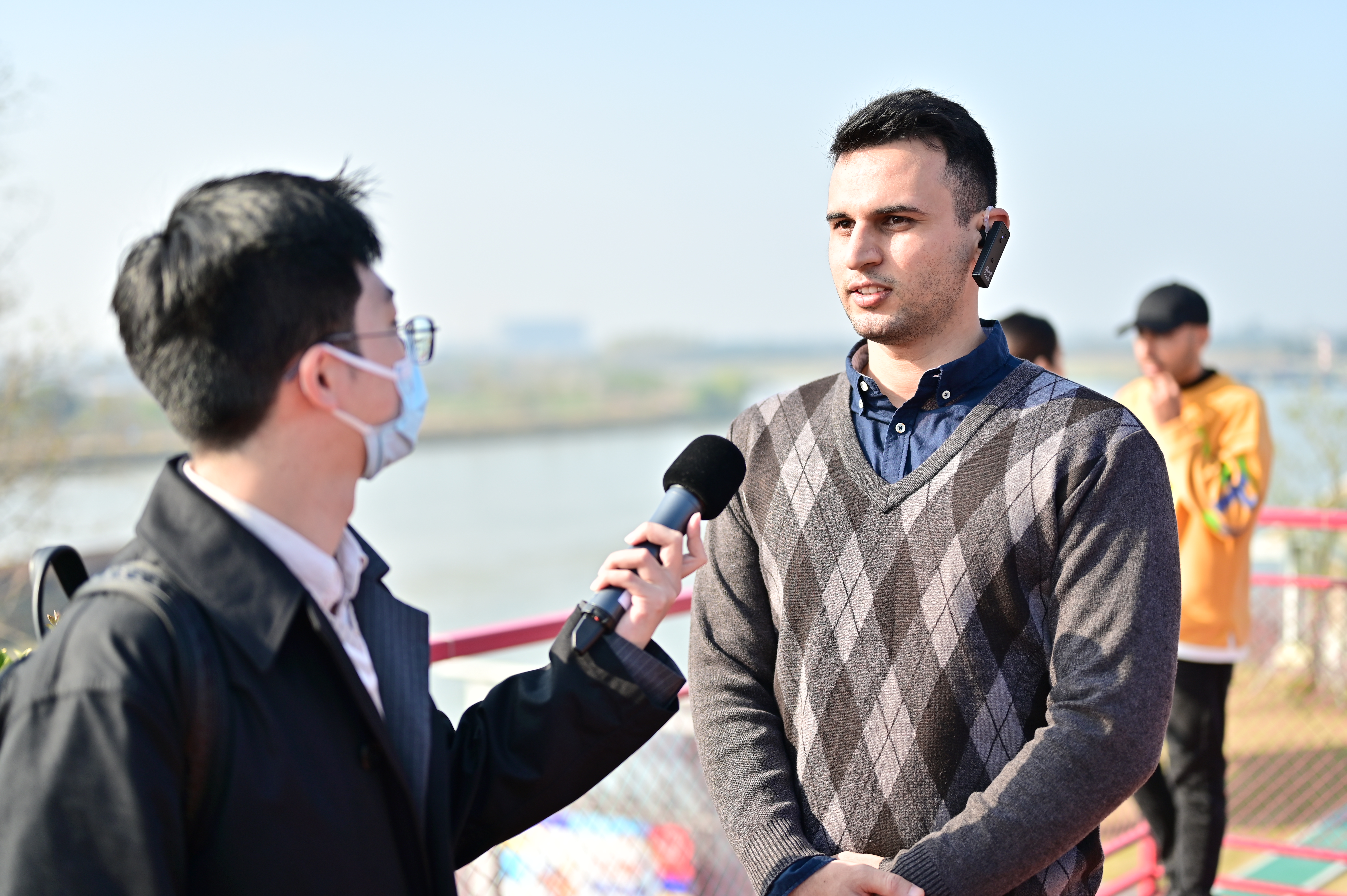 I had traveled to Suzhou before in 2018 but this was my first time to visit Wujiang district of Suzhou. It turned out to be a great trip that provided a close look at how green economic development can propel China's rural areas.
At Tongli National Wetland Park, we saw vast areas of land that were well preserved to encourage different species of wildlife to thrive. The natural environment there has helped the number of species of birds increase from over 170 to over 250, which itself is a sign that this indeed has become an important natural sanctuary for many kinds of wildlife, with a wide variety of trees in such a vast area providing enough space for birds and insects to shelter and breed in a natural environment.
Our second destination was Tongli Ancient Town, where we visited an amazing garden and learned about historic traditions. I learned about the signs representing wealth, peace and prosperity, such as how rain was a representation of wealth and it was collected in underground tanks trough a coin like drain to ensure more riches to come to a person, as well as how the river water is pumped in and out to maintain the level of streams using modern techniques. The architectural marvel of the garden and the places around it was amazing.