Xi Story: A proud, avid history guide
Share - WeChat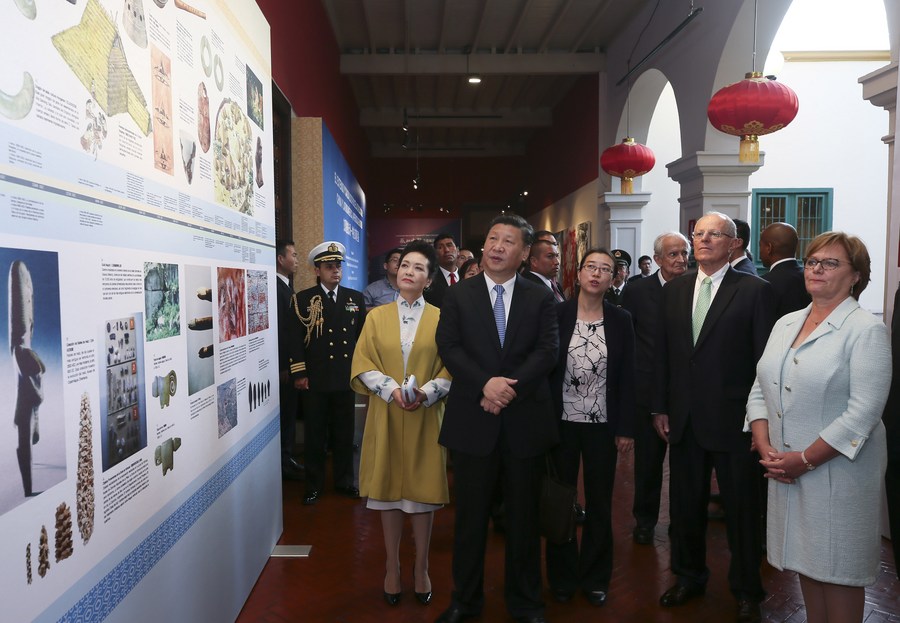 BEIJING -- Five years ago, when an exhibition on Chinese history and culture opened in Peru, Ivan Ghezzi Solis toured his museum accompanying a special guest who turned out to be a knowledgeable guide. He was none other than President Xi Jinping.
Xi was in Peru on a state visit, and Peru's National Museum of Archaeology, Anthropology and History played host to the closing ceremony of the China-Latin America and Caribbean 2016 Year of Culture Exchange.
Solis, then director of the museum, said he was taken aback by the Chinese president's insight into the nation's over 5,000 years of history. Xi's knowledge of one exhibit in particular, he said, was astounding.
"The Terracotta Warriors are a significant archaeological discovery... I have read about them," said Solis. Even so, he was surprised when Xi shed light on a specific detail about them. "Although the Terracotta Warriors were made with molds, many people are unaware that no two warriors are the same. President Xi explained this, elucidating with examples," he recalled in a recent interview.
Xi's keen interest in Chinese history had already impressed people around him when he was a junior cadre some four decades ago.