Top court urges more judicial support for river basin protection
Share - WeChat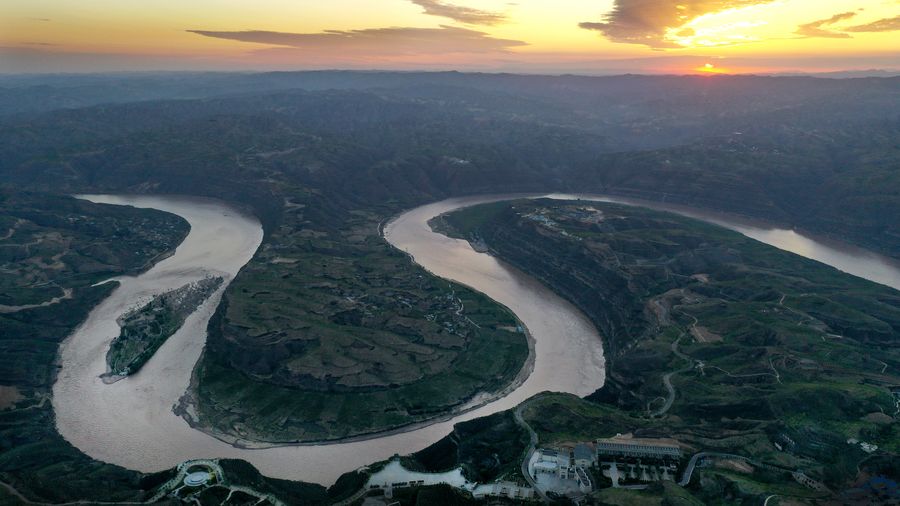 Chinese courts have been told to offer strong legal support for environmental protection in the Yangtze and Yellow river basins to improve the utilization of water resources and ensure their high-quality development.
The Supreme People's Court, China's top court, raised the requirements on Thursday, calling for courts nationwide to efficiently solve disputes involving the two rivers.
Yang Linping, vice-president of the top court, said courts need to give tougher punishment to people who discharge toxic or harmful substances into the main trunk and tributaries of the Yellow River as well as its reservoir areas to strictly fight water pollution.
"Considering difficulties in environmental restoration, the amount of fines for such behavior should be increased as a bigger threat to polluters," she said.
Liu Zhumei, chief judge of the top court's adjudication tribunal for environment and resources cases, said courts have to provide the strictest protection of the river's water resources because of their scarcity, ordering judges to improve the basin's water conservation capacity and water resource allocation efficiency through case hearings.
For example, 15 people were given prison sentences ranging from six months to eight years as well as fines by a court in Gansu province after they were found to have benefited from the cutting down of cypress trees along the river from May 2016 to September 2017, Liu said.
She said such behavior seriously damaged the water and soil resources of the basin, as the trees played an essential role in stabilizing the quality and quantity of water in the river.
"Harshly punishing the defendants not only helped fight the offense of damaging the environment, but also contributed to making more people realize the significant role of the forests in protecting water resources," she added.
Yang also ordered courts to pay more attention to those who engage in illegal sand mining in the Yangtze River, saying that eradicating the problem is important for ensuring the security of the basin's watercourses.
While requiring courts to promote the rational utilization of the river's water resources through case hearings, she added that people who illegally dump solid waste in the river and those who aid them should be cracked down on severely.
Since the 18th National Congress of the Communist Party of China in 2012, judicial measures and guidelines aimed at combating pollution and improving the sustainable growth of the basins have been intensified across the country.
To make the handling of environment cases more professional, for instance, courts along the Yangtze River have established 1,203 tribunals, panels and teams specializing in such disputes, with another 793 set up along the Yellow River, the top court said.