Nation reaches out further to Africa
Share - WeChat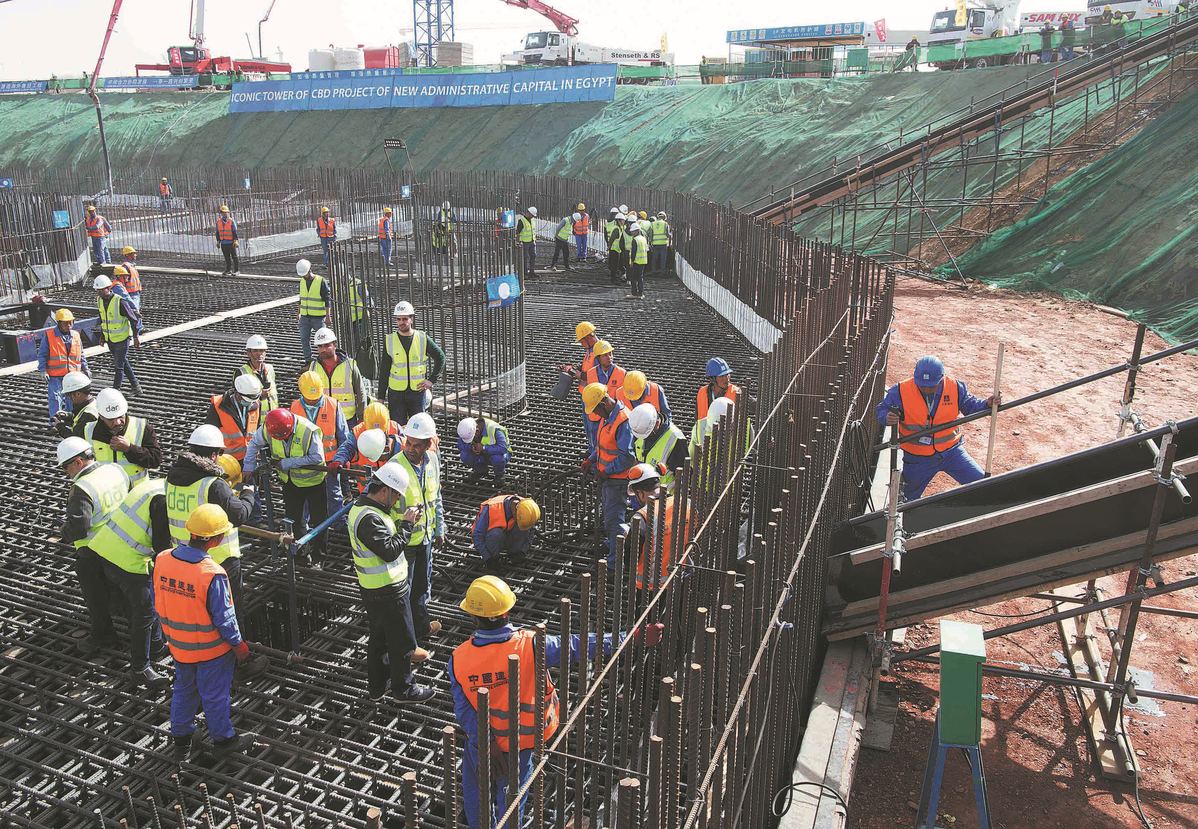 Observers feel there is strong need to deepen, expand bilateral cooperation
Just over 21 years ago, more than 80 ministers from China and 44 African countries gathered in Beijing for the first ministerial conference of the Forum on China-Africa Cooperation, known as FOCAC.
The aim of this gathering in October 2000 was to renew, develop and expand Sino-African ties in the 21st century.
It was the first meeting of its kind in the history of relations between China and Africa. Since then, China-Africa relations have progressed from being "a new type of partnership" to "a new type of strategic partnership" and then to "a comprehensive strategic and cooperative partnership". The annual trade volume between China and the continent has grown twentyfold.
On Monday, representatives of 55 members of this bloc are due to gather in Dakar, the capital of Senegal, for the Eighth Ministerial Conference of FOCAC. President Xi Jinping will deliver a keynote speech at the opening ceremony via video link.
The two-day conference is expected to review, assess and follow up implementation of decisions reached at the 2018 FOCAC Beijing Summit, discuss the China-Africa response to the COVID-19 pandemic and chart the course for Sino-African relations for the next three years and beyond.
Despite productive results achieved over the years in various fields, from trade and economy to people-to-people exchanges, observers and diplomats from China and Africa feel there is a strong need to further deepen and expand China-Africa cooperation, particularly in view of the challenges posed by COVID-19 and the international political and economic situation.
They also sense that China and Africa have reached a new point of embracing broader strategic prospects for common development toward a community with a shared future that benefits all parties.
Folashade Soule, a senior research associate at the University of Oxford, whose work focuses on areas such as China-Africa relations and the politics of South-South cooperation, said, "Over the past decade, China has emerged as Africa's largest trade partner, ranks among its top five main foreign direct investors and is a major provider of development finance and contractor of key infrastructure projects for the continent."
In the first nine months of this year, trade between China and Africa reached $185.2 billion, increasing 38.2 percent year-on-year despite the pandemic. In the same period, China's direct investment in Africa reached $2.59 billion, up 9.9 percent year-on-year, while Chinese enterprises signed new contracts in Africa valued at $53.5 billion, according to the Ministry of Commerce.
Soule said Chinese-funded infrastructure projects, including roads, power facilities, ports, harbors and new airports, have brought opportunities for African manufacturers to increase production and move goods to local, regional and global markets relatively quickly, resulting in increased incomes for Africans.
Since FOCAC was established in 2000, official statistics show China has built more than 6,000 kilometers of railway lines, 6,000 km of roads, nearly 20 ports and more than 80 large power facilities in Africa. To date, nearly all African countries that have diplomatic ties with China have signed cooperation agreements as part of the Belt and Road Initiative, or BRI.
Mbelwa Kairuki, the Tanzanian ambassador to China, said, "There is no doubt that the China-Africa relationship has brought benefits to both sides in many fields, such as trade, finance, people-to-people exchanges, agriculture and health, through the FOCAC mechanism."
Kairuki added that COVID-19 has had a significant negative impact on Africa's economy, with many countries facing declining GDP and economic growth rates.
"As we face the challenge of the pandemic, it is increasingly important that China and Africa stand and work together hand in hand to face the adverse effects and forge ahead with determination," he said.
According to the Foreign Ministry, since the pandemic emerged, China has provided 120 batches of emergency medical supplies to 53 African countries and the African Union.
Medical expert groups and short-term medical teams have also been sent by China to 17 African countries to share their experience and fight the virus together with the African people. To date, the nation has provided nearly 200 million doses of vaccines to Africa.
On Friday, Wu Peng, head of the Foreign Ministry's Department of African Affairs, said at a news conference that construction of the China-aided headquarters of the Africa Centers for Disease Control and Prevention in Addis Ababa, the Ethiopian capital, "is making headway very rapidly".
"We are confident that it will be completed in about two years' time," Wu said.