Nation plans to launch free HPV vaccinations
Share - WeChat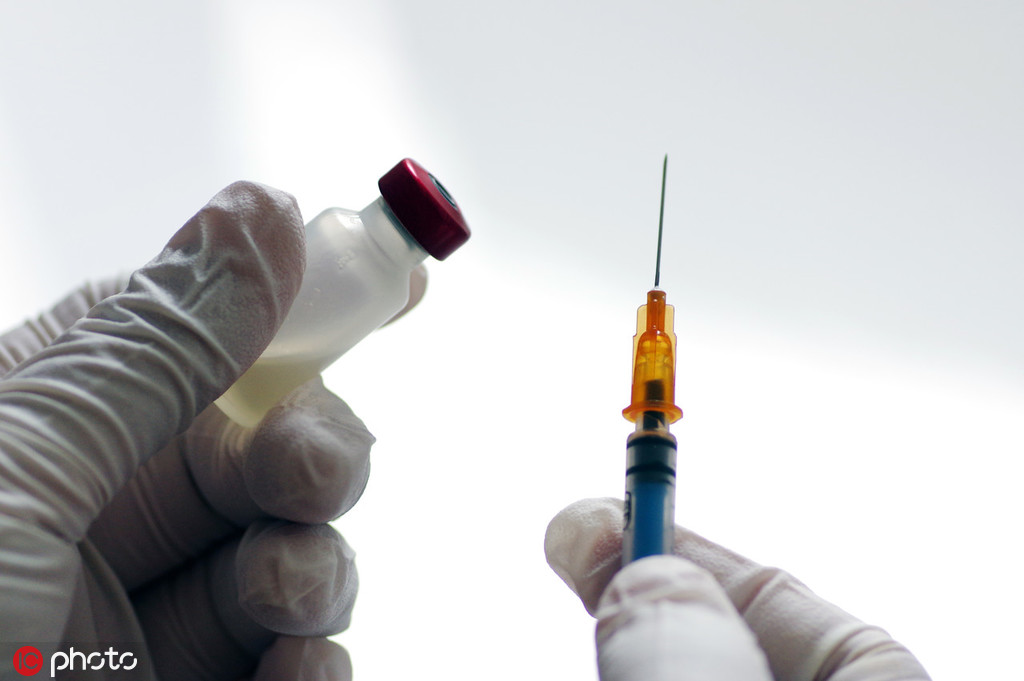 Girls aged 13 to 15 are primary target, greatly reducing odds of cervical cancer
China will gradually launch free human papillomavirus vaccinations nationwide to protect women and girls from cervical cancer, starting in pilot regions, the National Health Commission said.
Several provinces have rolled out efforts to promote free HPV vaccinations.
Guangdong plans to gradually inoculate girls under 14 after they get into junior middle schools in September this year. A budget of 600 million yuan ($94.3 million) has been allocated for free vaccinations from 2022 to 2024.
Cities such as Lianyungang in Jiangsu province and Jinan in Shandong province have already begun offering free HPV vaccines to school-age girls, the commission said.
It added that China backs the global strategy of accelerating the elimination of cervical cancer, which was initiated by the World Health Organization in November 2020. The strategy stipulated getting 90 percent of girls vaccinated with HPV vaccine before they turn 15 by 2030, and set the target of eliminating cervical cancer through vaccination, screening and treatment.
"The primary target of HPV vaccination in China is girls from 13 to 15," the commission said.
With HPV vaccines, cervical cancer is expected to become the first malignant tumor to be completely eliminated. About 110,000 new cases of cervical cancer are diagnosed in China each year.
Both the incidence and mortality rates have been increasing in the past 20 years and the cases have been diagnosed at a younger age. However, the HPV vaccination rate of school-age girls in China is less than 1 percent, China Central Television reported.
Health experts suggested that women should get vaccinated as early as possible, and there is no need to wait for the nine-valent HPV vaccine, which may be temporarily out of stock.
China has approved four types of HPV vaccines for use, including two two-valent HPV vaccines, a four-valent one and a nine-valent kind, each signifying the number of virus strains it can protect against.
Although higher-valent vaccines can protect against a wider range of viruses, "the two most common virus strains-Type 16 and Type 18-cause 84.5 percent of cervical cancer", said Qiao Youlin, a professor of epidemiology at the Chinese Academy of Medical Sciences' Cancer Hospital.
"So you can be mainly protected by taking two-valent HPV vaccines," Qiao told CCTV. "The earlier and younger you get inoculated, the better it will be."
Though HPV vaccines reduce cases of cervical cancer by 87 percent, Chinese women tend to become aware of their necessity only at an older age.
Yu Chuanzi, a 29-year-old media worker in Beijing, learned about the HPV vaccine at 25 and was inoculated with her last dose of nine-valent HPV vaccine at 26, which is also the suggested upper age limit for that type of vaccine.
Having just started working after graduation, Yu spent 1,300 yuan for each of the three doses at a community clinic.
"It's really expensive, but also necessary to prevent diseases," she said. "Many health experts recommended it at that time.
"It's good to know that schoolgirls in China will get free vaccinations in the future. Absolutely necessary. I heard that girls in other countries were inoculated at a very young age, and the HPV vaccine was as prevalent as flu vaccine."
Cheng Jiaqi, 20, took the first dose of four-valent HPV vaccination at 13 in Australia as an overseas student. It cost her A$75 ($55) for each dose after medical insurance.
"Local students age 14 can get free vaccination," she said, adding that some of them learned about the HPV vaccination from public advertisements.
Yu said China should promote and publicize vaccination more widely to let more people learn of its importance.