Djokovic's final legal battle on Australia deportation opens
Share - WeChat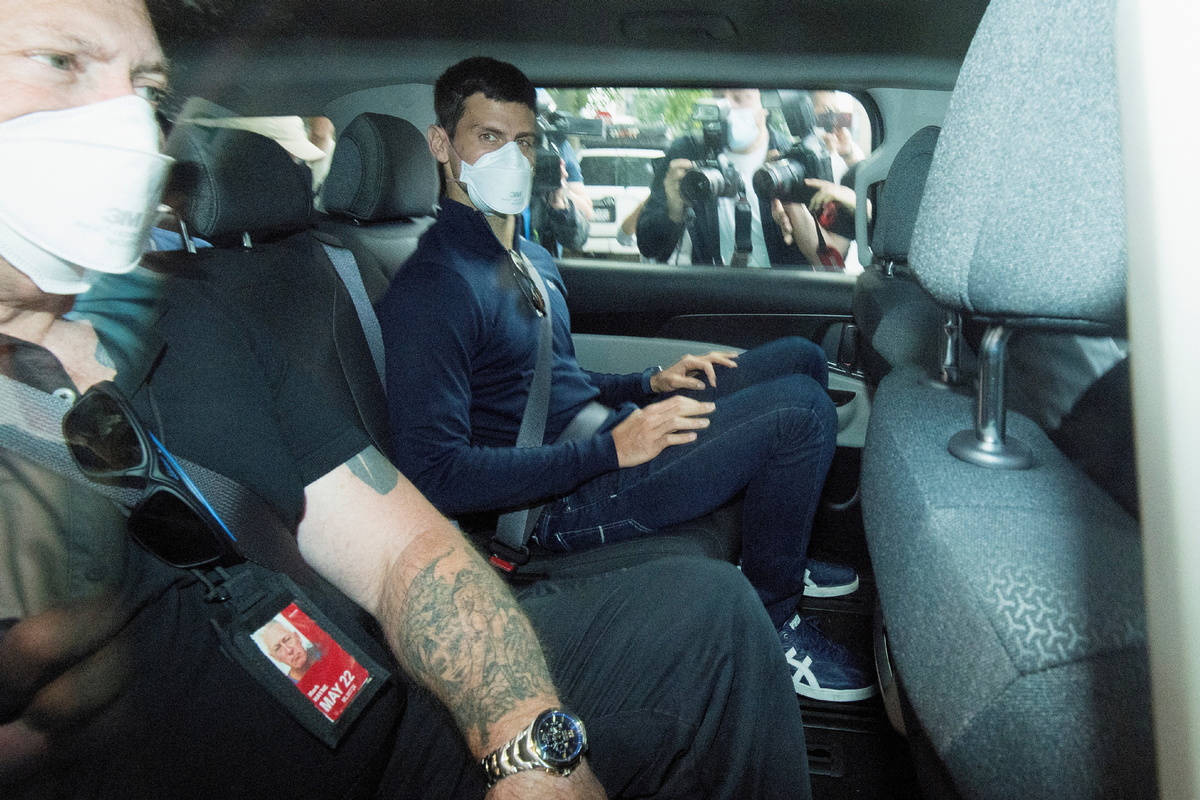 MELBOURNE - Novak Djokovic launched a final bid to avoid deportation from Australia over his anti-Covid-19 vaccine views Sunday as an emergency Federal Court hearing opened on the eve of the Australian Open.
The tennis world No 1's fate will be decided by three court justices in what was expected to be the decisive phase of his high-profile court battles Down Under.
Australia's conservative government has for a second time ripped up Djokovic's visa, saying his anti-vaccine views are a public threat and could cause "civil unrest" unless he is deported.
But Australia's full Federal Court opened hearings into the detained Serbian's appeal in an emergency online session.
AFP video journalists and photographers filmed Djokovic being driven from his detention centre, the five-storey former Park Hotel, and into his lawyers' offices in the city, where more than a dozen journalists were gathered outside.
The hearing will also decide whether Djokovic can compete in the Australian Open, where he is the top seed and defending nine-time champion. Victory would make him the first player in history to win 21 Grand Slams.
Djokovic's high-powered legal team kicked off proceedings, arguing that his detention and his deportation are "illogical," "irrational" and "unreasonable."
If the 34-year-old loses, he will face immediate deportation and a three-year ban from Australia -- dramatically lengthening his odds of winning a championship he has bagged nine times before.
If he wins, it sets the stage for an audacious title tilt and will deal another humiliating blow to Australia's embattled prime minister ahead of elections expected in May.
The court's format -- a panel of three justices -- leaves little room to appeal any decision.
Prime Minister Scott Morrison's government has tried and failed to remove Djokovic once before -- on the grounds he was unvaccinated and that a recent Covid infection was not sufficient for a medical exemption.
A lower circuit judge ruled that officials at Melbourne airport made procedural errors when cancelling his visa.
For a few days, Djokovic was free to train before a second visa revocation and a return to the notorious Melbourne immigration detention facility.
AFP