EU at crossroads as it tackles testing challenges
Share - WeChat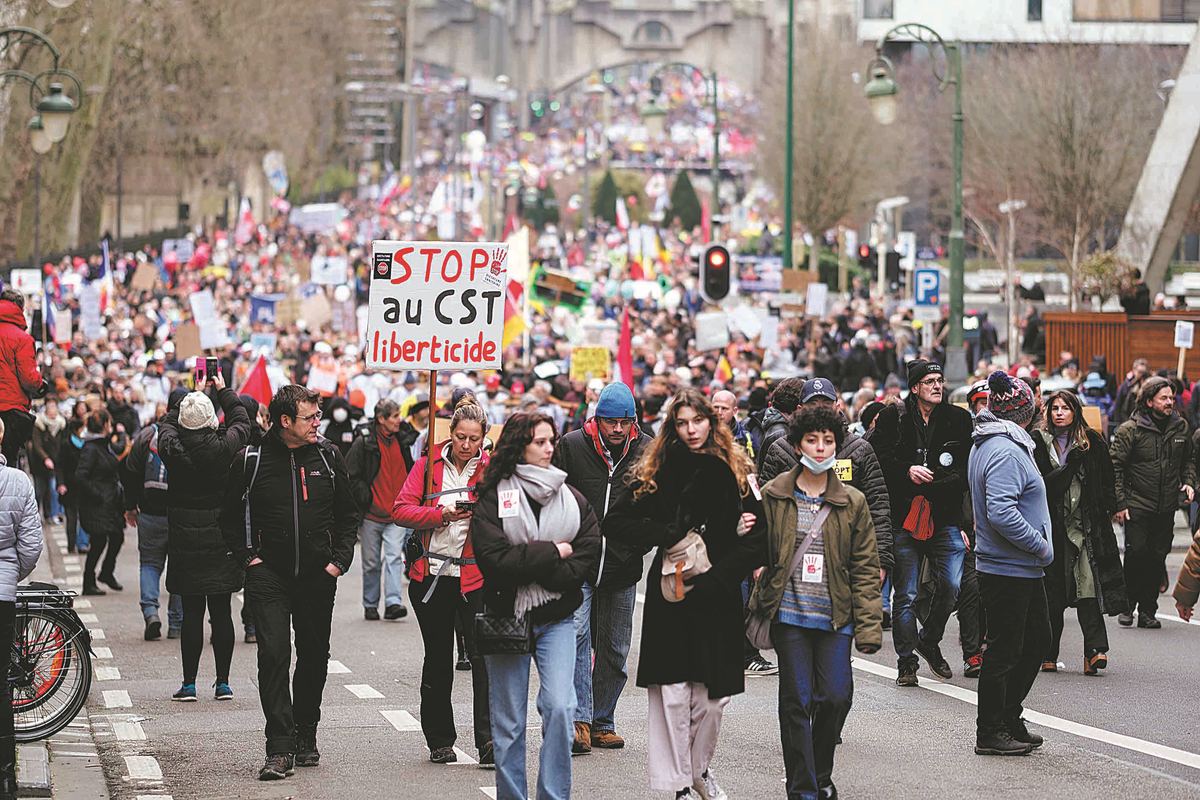 Action needed to address number of issues, experts say
This year, the European Union must tackle some of its most difficult challenges, including the COVID-19 pandemic and achieving strategic autonomy, if it wants to become a more assertive global player, according to experts.
While the pandemic continues to take its toll across the continent and ravage economies, global political changes have also created myriad problems for the EU in the past two years, and the situation will worsen if proper action is not taken by member nations, the experts said.
In a review, Joseph Borrell, the EU's foreign policy chief, defined 2021 as "a year of transitions".
"Geopolitical changes have intensified, with power politics repeatedly challenging the EU and our values. We must respond with all the determination we can muster," he said.
Borrell added that the pandemic has persisted longer than imagined a year ago, and the Omicron variant has required the introduction of significant restrictions and has threatened economic recovery.
By the end of last year, about 68 percent of the EU's population was fully vaccinated against COVID-19, but there is a need to "do more to reverse vaccination disparities and tackle growing imbalances and inequalities" across continents, Borrell said.
In addition to handling the pandemic, the EU has faced one crisis after another, he said. "But being in permanent crisis management mode has sometimes weakened its capacity to address transversal, longer-term issues" that should be at the center of its foreign policy. These include revitalizing multilateralism, handling migration in a balanced way, as well as the energy and climate crises and regulations for digital transition, he added.
Ding Chun, director of the Center for European Studies at Fudan University in Shanghai, said the EU's economy, ravaged by the pandemic, saw signs of recovery in the middle of last year, as member countries took measures to tackle COVID-19, such as rolling out vaccination plans and easing restrictions on movement.
However, late last year, the highly contagious Omicron variant became the main strain of the virus in EU countries, forcing them to reintroduce restrictions and fueling new doubts over their economies, he said.
The EU Commission has forecast a rise of 4.3 percent for the bloc's real GDP this year, down from 5 percent last year. Moreover, EU countries also face months of surging energy prices. Inflation in the bloc has risen consecutively in recent months, reaching a record high of 5 percent in December, and many countries are running public debts well above 100 percent of GDP.
"These factors have led to serious pitfalls for the EU's economic recovery," Ding said.