Woman seeks to showcase Dong culture
Share - WeChat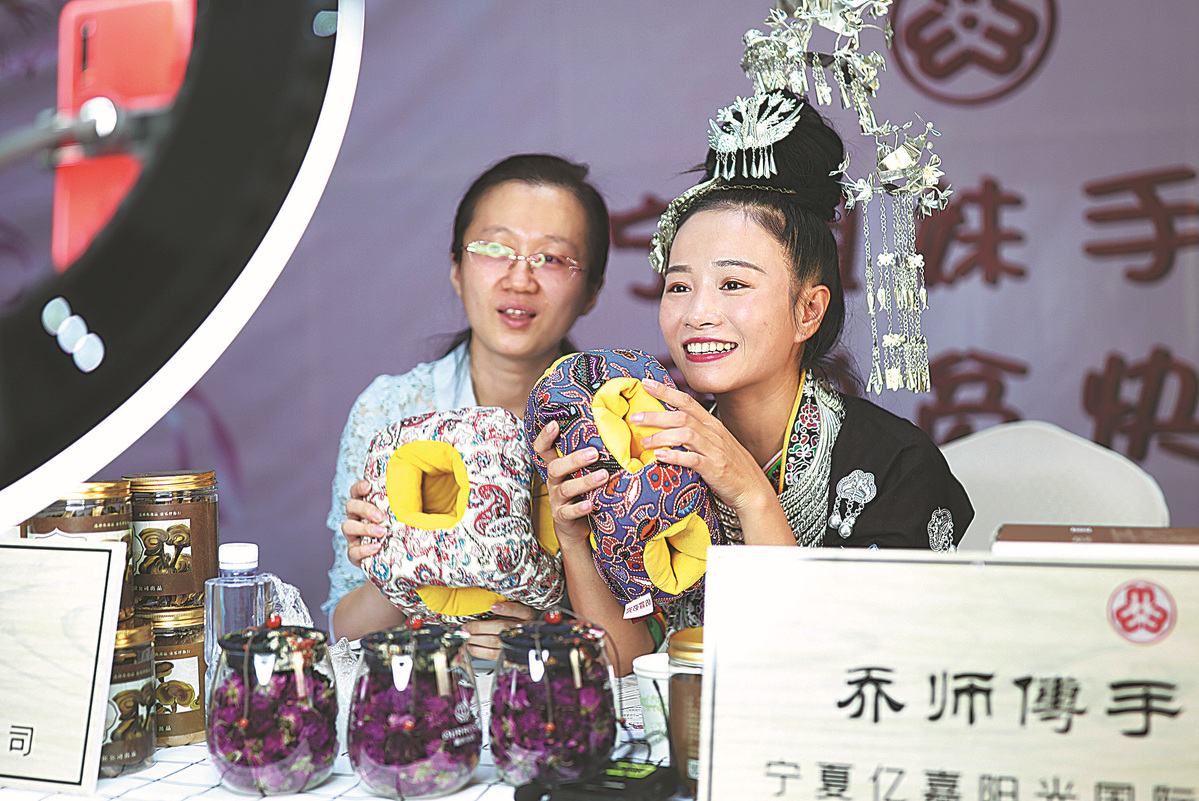 From recording dying songs to e-commerce and tourism, daughter inherits father's passion to protect her traditions
Video: Woman seeks to showcase Dong culture
Zhang Guodan, an ethnic Dong woman from Liping county in Southwest China's Guizhou province, produces short videos showcasing the culture and life of people in her hometown and sells agricultural products via livestreaming to boost local industry and rural vitalization.
Dong choral singing, a polyphonic vocal tradition performed without musical accompaniment, often makes an appearance in the videos. The 32-year-old has been trying to become a recognized inheritor of this world intangible cultural heritage since 2015 and now promotes it through social media.
Perhaps unlike most other livestreamers, Zhang's first inheritance was her father's final wish.
After graduating, she was working in foreign trade in Guangzhou, capital of Guangdong province, earning about 500,000 yuan ($79,000) a year.
In the winter of 2015, she received news of her father's accidental death and returned home. While she was packing up his belongings, she found a lot of videos of Dong chorals, as well as songs recorded and written down by her late father, Zhang Xuecheng.
"The camera he used to shoot his videos was the only gift I managed to send him. My father was a rural doctor who felt deeply about our choral tradition. As the songs don't have lyrics and can only be passed on to the next generation through singing, he volunteered to record the songs from villagers, and transcribed the melodies in notebooks," Zhang said, adding that her father didn't get married until he was 40 because he was so busy with his collection.
Some of his notebooks were burned by her mother as part of funeral traditions, but Zhang insisted on keeping a few.
Her father's love for Dong choral singing and his unfinished work touched the young woman. "Let me sing, or the song will be buried with me," she recounts one old man saying in one of the videos. "By the time I watched it, neither he nor my father were alive. I realized then the importance of recording these songs."