Elderly man teaches teens about ancient inventions
Share - WeChat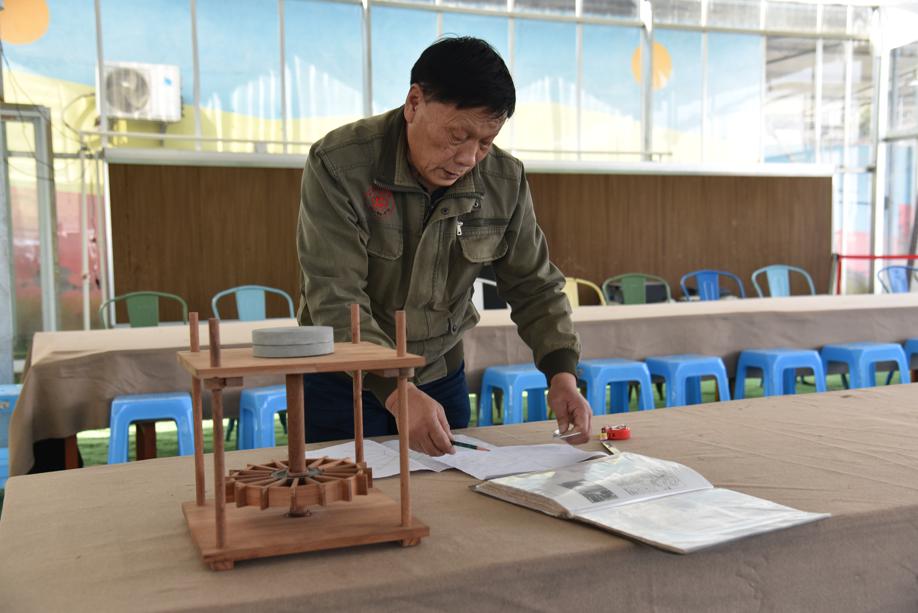 An elderly man who established a research center for teenagers to learn and reproduce traditional Chinese scientific and technological devices in Chongqing, won new acclaim from netizens recently.
The center, located at Colorful Happy Farm in Chongqing's Shapingba district, has a collection of two dozen models of ancient Chinese inventions — for example, a vertical-axle windmill and a hydraulic blowing machine — all restored by 75-year-old Tang Jialu.
In March last year, Tang left Beijing to open a temporary center in Chongqing. He wanted to reveal the glory of ancient Chinese science and technology.
Many windmills across the country now are European designs, but as early as in the Han Dynasty (206 BC-AD 220) Chinese had invented their own style of windmill, like the one with the vertical axle at the center.
"That's the wisdom of our ancestors," Tang said, adding that the shaft would rotate regardless of the direction from which the wind blew. It provided enough power to operate two to four stone mills simultaneously.
The students get hands-on experience after getting an overview of the working principles by listening to Tang's explanations.