Forest rangers in Jilin love to find feces
Share - WeChat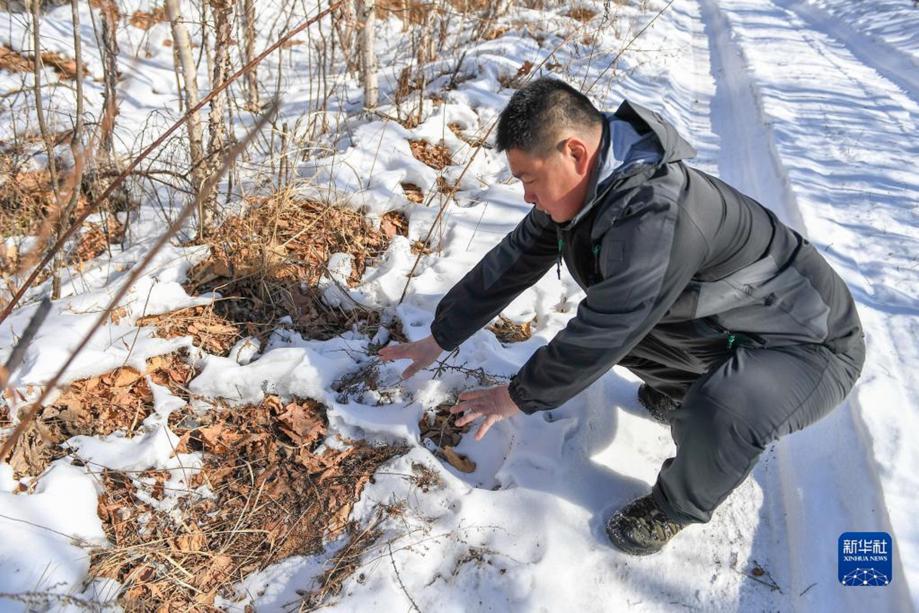 There are many number of reasons for forest patrol teams in Hunchun, Jilin province, to enjoy their work. But what excites them most is finding animal feces — especially from big cats.
An Jianwu's team of 10 rangers is responsible for wildlife conservation in the Yangpao conservation zone, part of the Northeast China Tiger and Leopard National Park in Jilin and Heilongjiang provinces under the supervision of the Hunchun Forestry Bureau.
Walking an average of 10 kilometers a day, the team's main duties are to set up and maintain infrared cameras, find and record the tracks of wild animals — especially endangered species — and remove the traps placed by poachers.
But it's the feces that make their day. They're a sort of communication code between man and nature.
"Feces are special signals sent by wild animals to rangers," said the 38-year-old An, deputy director of Yangpao Conservation Station. "They may contain the genetics, age, gender, physical condition and other information."
He is especially interested in Siberian tigers and Amur leopards, which "have high scientific research value".
The rangers in Yangpao oversee more than 23,000 hectares of forest. To avoid disturbing the animals, they usually set out at 8 am and return at about 3 pm.