Diary records painstaking rescue efforts after air crash
Share - WeChat Teng Xingwen, born in April 1994, started to serve in a fire brigade of Nanning, capital city of Guangxi Zhuang autonomous region, in 2019.
When the flight MU5735 crashed in Tengxian county of Wuzhou in Guangxi on March 21, he was summoned to reinforce the search and rescue effort in the first batch.
During the rescue operation, he recorded his both physical and psychological experience. The following are excerpts of his diary.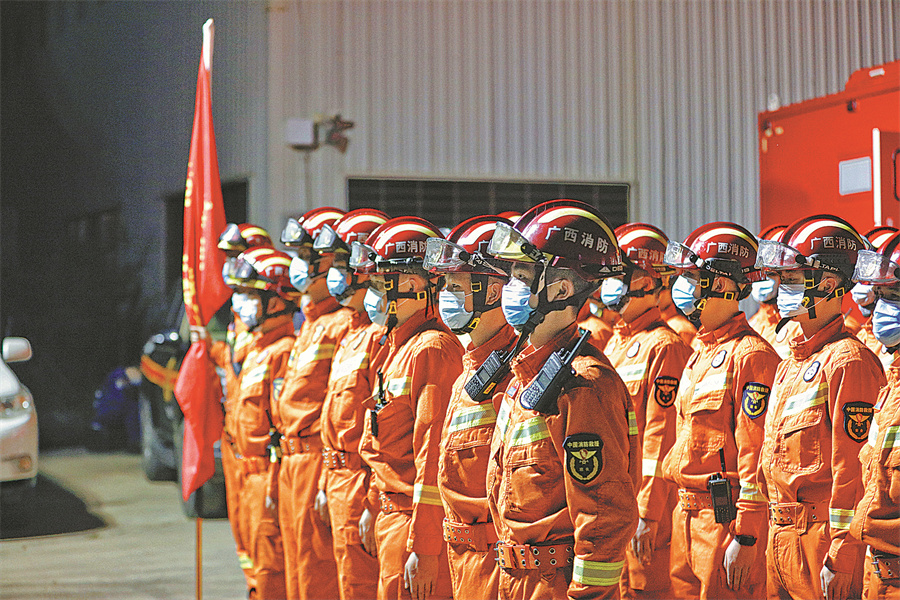 Part 1: 'Something serious'
On March 21 afternoon, I was compiling reading notes in the study room at my service station when the assembly bell rang.
When I rushed to board the fire truck, captain Wang Jiangang stopped. "Quickly check the number of teammates and equipment, we will reinforce Tengxian county in Wuhou," said captain Wang in a serious voice.
"This mission will be task-heavy and will require members with solid professional skills, good psychological qualities, and strong physical endurance," he added. He quickly named the team members on a list, and I was one of them.
On the way to Tengxian, I learned about the MU5735 crash on my phone. I felt a sense of tightness in my heart as I realized this was something serious.
I only had one thought in my mind at the time: As long as there was a glimmer of hope, I would put in 100 times the effort and do my very best.