A snip here, a cut there
Share - WeChat Li Yang in Beijing and Sun Ruisheng in Daixian county, Shanxi province, tell the story of paper-cutting artist Zhang Yansong, who is determined to take the ancient art forward for the benefit of the people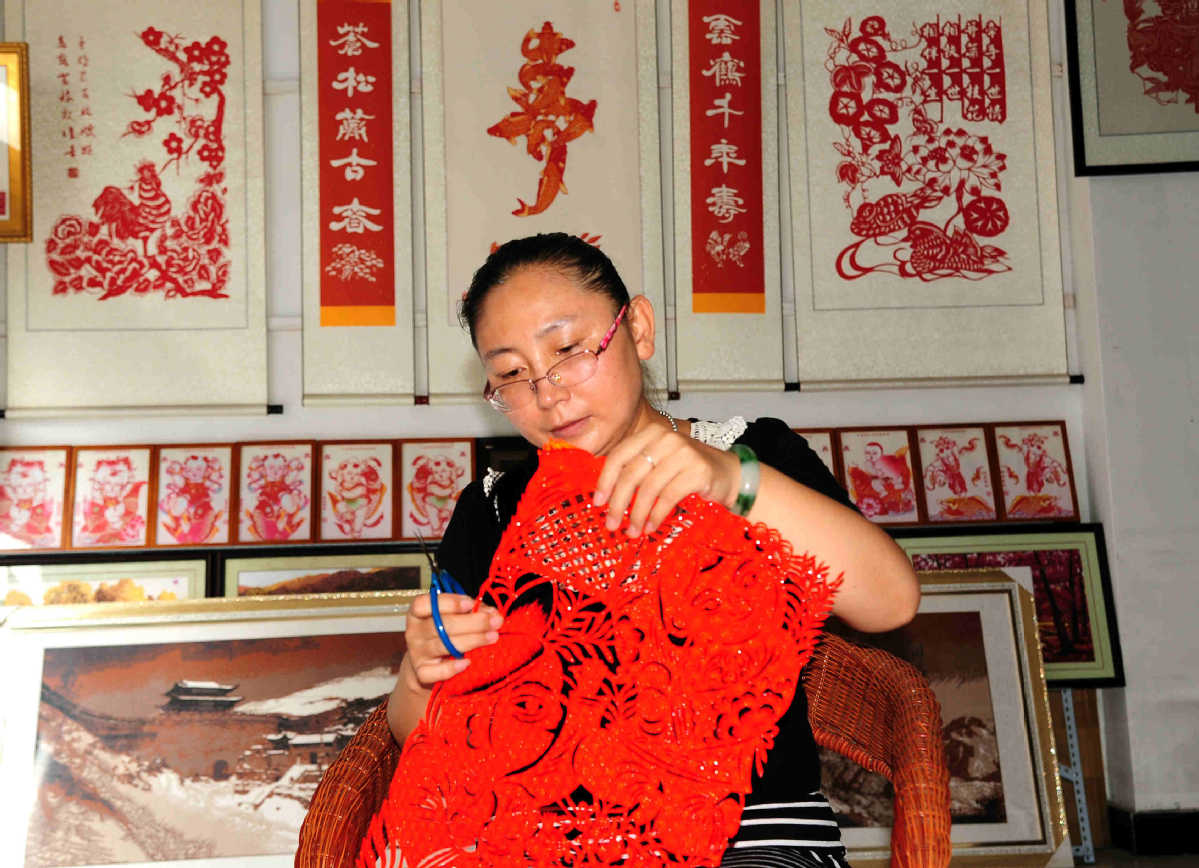 When she travels back in time to her childhood in Xinzhou, Shanxi province, Zhang Yansong hears the sweet, melodious chirps of magpies combined by the controlled yet euphonious snips of a pair of scissors her grandma used to employ to cut papers. This is how the 49-year-old paper-cutting artist remembers the days she spent in her hometown.
With a few controlled but elegant snips, Zhang's grandma used to shape lively magpies out of mundane pieces of paper, without ever having to draw the patterns of the bird in advance. Zhang's grandmother was a self-taught paper-cutting artist, famous for her work which could be pasted on window panes as decoration in Xinzhou, an ancient town with more than 2,000 years' history. In particular, Xinzhou is known for its traditional paper-cutting style.
It was from her grandma that Zhang learned the time-honored skill that dates back to making patterns for sacrificial ceremonies in ancient times. But she learned the art as a hobby rather than a means to make a living. That is, until her paper-cutting talent was discovered by the local education bureau after she had been working as a kindergarten teacher for 20 years since graduating from college.
That fateful occasion was the presentation of a story, Little Tadpoles Look for their Mom, by Zhang through paper-cuts at a New Year's gala in 2012.