Restaurateur brings fusion to Ningxia
Share - WeChat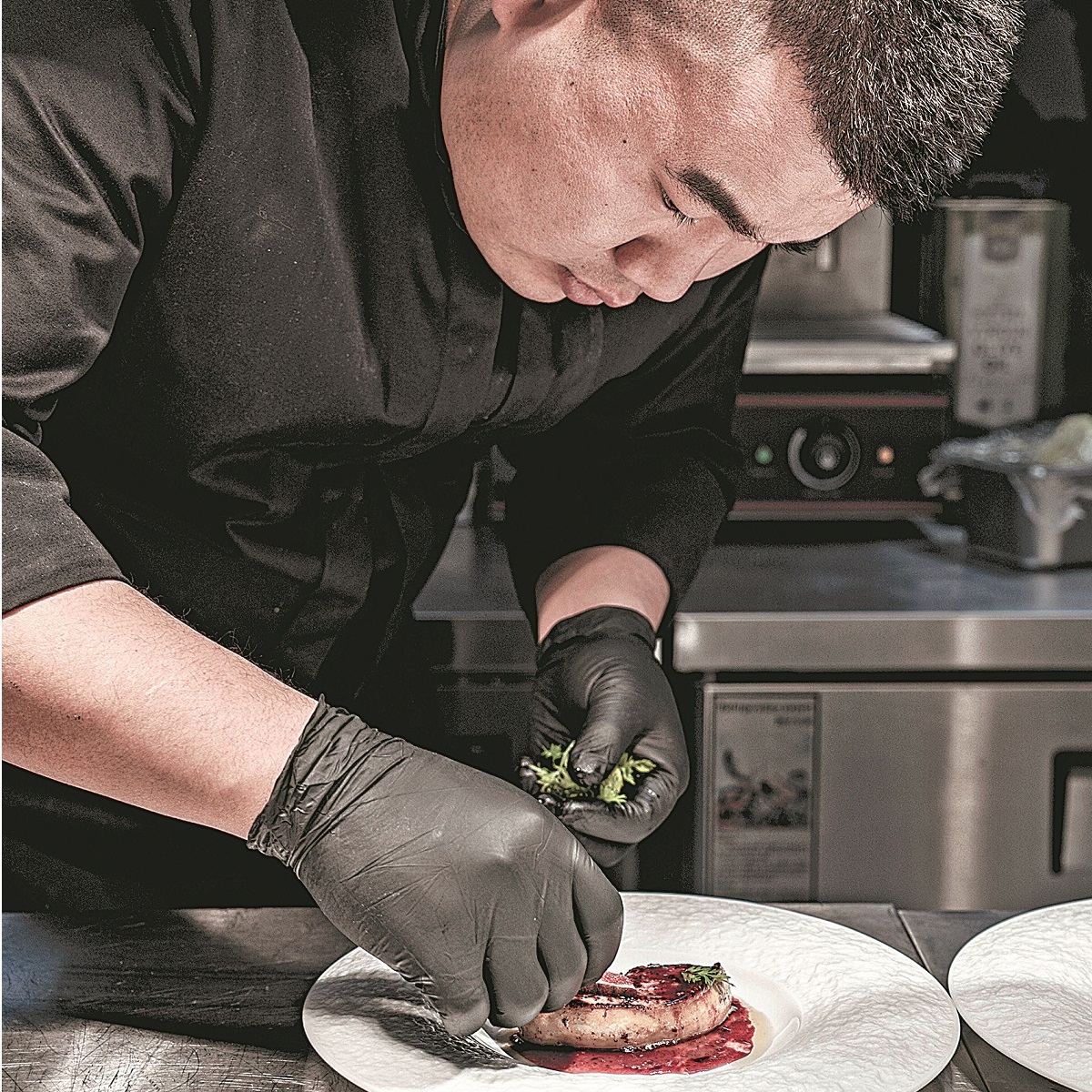 For the last five years, diners eager to try fusion cuisine in Yinchuan, Ningxia Hui autonomous region, have had just the place to go.
Located in the city's Jinfeng district, GJ Dining opened its doors in 2017.
The dishes and menu, the work of owner and chef Lesley Wan and her husband, Jia Honglong, are a combination of East and West.
"Fusion cuisine restaurants are common in Taiwan, but not here. Although there are many challenges to run this kind of restaurant in Yinchuan, market competition is less of a burden," said Wan, who first came to the city from Taiwan in 2015.
"I didn't expect such blue skies and good air quality. I was expecting deserts and vast grasslands," she said.
"The night market was just as bustling as in Taiwan, the roast mutton was delicious, and it was fun to ride a camel in the desert and sheepskin rafts on the Yellow River."
Besides the surprises and similarities to life in Taiwan, Wan did feel the warmth of the northwestern city and said she needed to use extra moisturizer.
Born in Taiwan in 1987, Wan majored in hotel management in Switzerland and got her first job with the Sheraton in Jinan, Shandong province.
Jia, her husband and a chef of Western cuisine, was one of her colleagues.
The two worked at the Sheraton in Macao for a while before deciding to start their own business in Yinchuan, Jia's hometown.
"We'd built up a great deal of catering business expertise over the years, so we felt that even if we failed, we'd still have other options," Wan said, speaking of their decision.
"Localization is key to sustainable business. There are so many good ingredients in Ningxia, and we thought it would be great to pour old wine into the new bottles."