Paralympian finds new life in sports after accident
Share - WeChat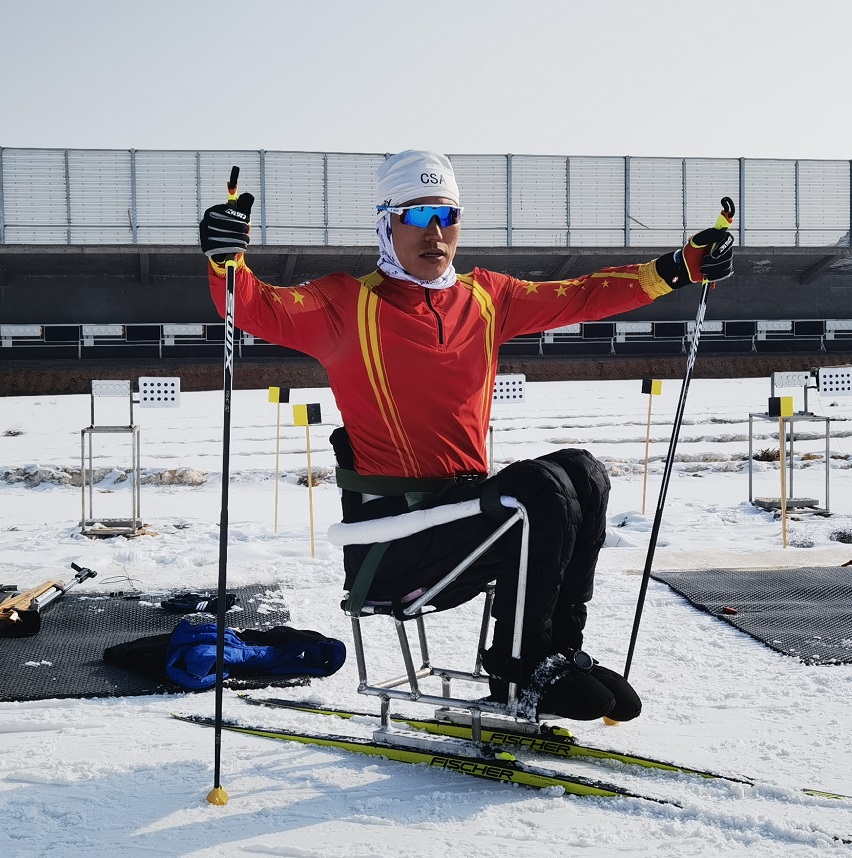 For Mao Zhongwu, who was paralyzed from the waist down in an accidental fall 16 years ago, sports have opened up a new world.
The 37-year-old cross-country "sit-skier" collected one gold and two silver medals at the Beijing Winter Paralympic Games — in men's middle-distance, men's sprint and men's long distance, respectively. Chairs are attached to a pair of skis, so the athlete can compete in a sitting position.
"It was sports that made me come out of the lowest point in my life and changed me physically, mentally and spiritually," Mao said.
Born and raised in Zhuanghe, Dalian, Liaoning province, Mao has been fond of sports since childhood. The accident changed everything. Paralysis ended his functional independence. He had to live under his mother's care. For a long time, he felt ashamed and was unwilling to go out.
In 2017, persuaded by his mother, he started to learn table tennis. Ten days later, he took part in a citywide competition and performed well.
Fan Yi, a coach from the sports department of Dalian's service center for the disabled, picked Mao and brought him to the wheelchair racing team.
Fan recalled that in the beginning Mao didn't dare to talk with other people. But he gradually became cheerful and confident in training.