Aerial photographer has high opinion of Chongqing
Share - WeChat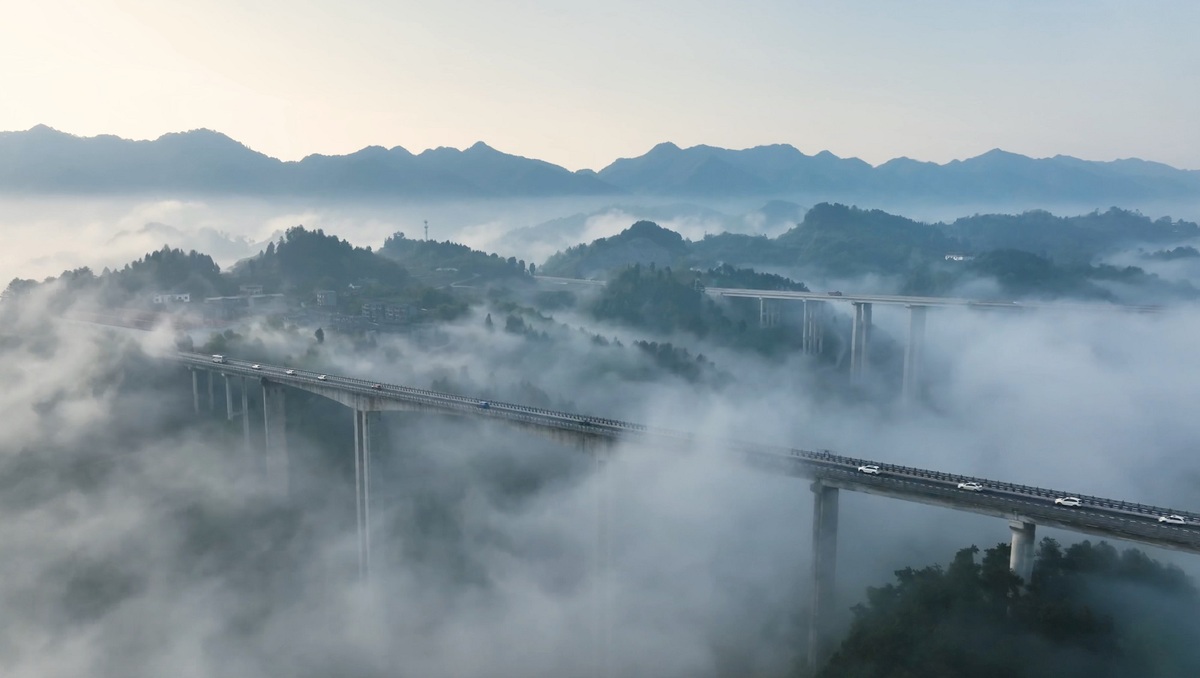 Recently, two short videos — Train in a Sea of Clouds and Cars in a Sea of Clouds — released recently have been a hit online. They show ethereal scenes of a train and cars driving across bridges and expressways in mountainous Chongqing, shrouded in a sea of clouds.
"I've never seen such stunning scenery, even in my dreams," said LL9131, a netizen on Douyin, a video sharing platform. "I've got aesthetic chills," said Rachel_1101, another netizen.
The videographer, 48-year-old native Zhou Neng, has drawn much attention as well.
Zhou was a airborne solider who had served in the People's Liberation Army Air Force for nearly 20 years. A photography lover in the military and an experienced parachutist who has completed 116 jumps, Zhou is fascinated by viewing the world from the air, which is "broader and multidimensional".