Ambassador: Need more positive stories like that of WWII Flying Tigers
Share - WeChat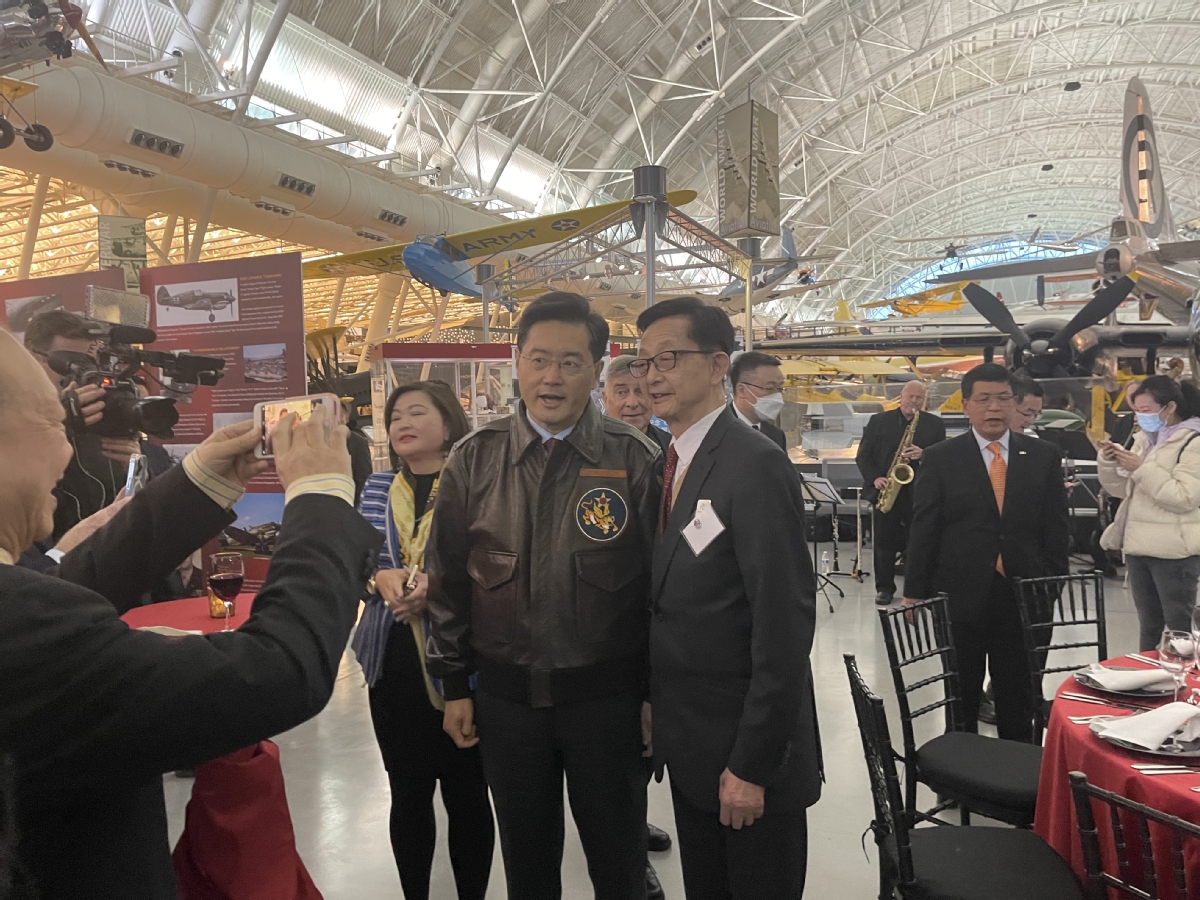 The US and China should try to tell more uplifting stories, such as those of World War II's Flying Tigers, according to China's ambassador to the US.
Ambassador Qin Gang delivered remarks Saturday at the opening ceremony for the "Remembering heroes-80th Anniversary of the Flying Tigers and America's Second World War Air Defense of China Photo Expo" outside Washington.
Qin deliberated over the photo exhibition and even got dressed in a Flying Tigers uniform presented by the organizers. During the opening ceremony dinner, he shared his reflections.
"Eighty-one years ago, as China went through the most difficult days in its War of Resistance against Japanese Aggression, a group of American pilots, bold and fearless, righteous and honorable, flew high above the land of China," said Qin. "I wish to use this opportunity to pay highest tribute to the Flying Tigers and their families!"
The ambassador described the story of the Flying Tigers as one about "the shared fight of China and the US … a story of mutual assistance between China and the US … a story about the enduring friendship between China and the US".
"The story of the Flying Tigers is not just a shared memory of China and the US. It is a shining beacon in our friendship and a glorious mark in the history of China-US relations," said Qin.
The exposition, which ran through Monday, was held at the Steven F. Udvar-Hazy Center, an annex of the National Air and Space Museum at Dulles International Airport in Chantilly, Virginia. It was sponsored by the Sino-American Aviation Heritage Foundation (SAAHF), Sino-US Friendship Association (SAFA) and Asian Pacific Islander American Public Affairs (APAPA). It was co-organized by the Chinese embassy.
Other commemorative events were held at the Intrepid Sea, Air & Space Museum in New York City.