Stonecutter wants to inspire new generation
Share - WeChat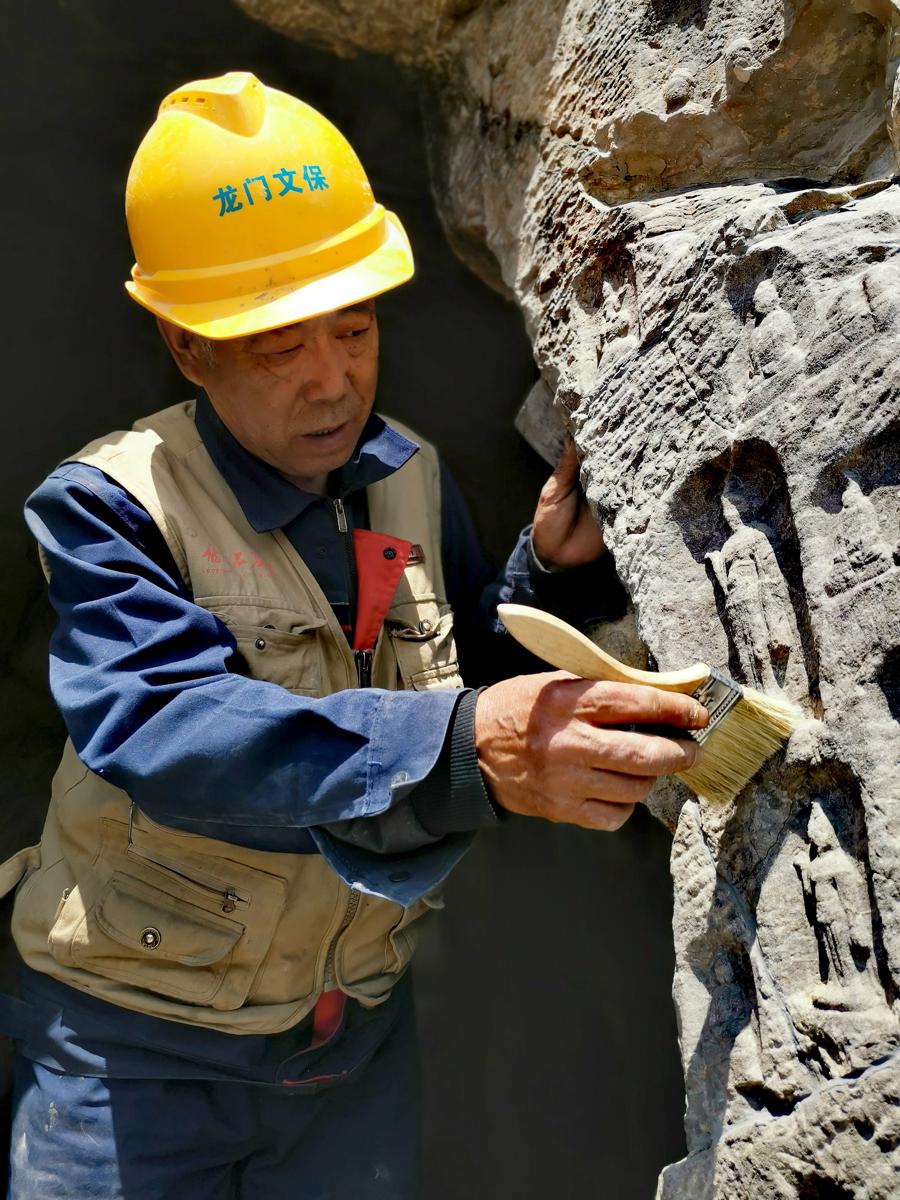 A senior stonecutter hopes the younger generation will find interest in restoring cultural relics and inherit the venerable task from older craftsmen.
Liu Jianshe, 67, has been a stonecutter for 50 years at the renowned Longmen Grottoes in Luoyang, Henan province.
Born in Liujing village, about 5 kilometers from the grottoes, Liu was inspired by his father and grandfather, as well as other residents in the village, who were stonecutters.
There was a quarry not far from the village. With rich stone resources, people engaged themselves in quarrying and carving for generations. It was natural that they became the stonecutters for small maintenance or major renovations of the grottoes.
At age 7, Liu saw the Longmen Grottoes for the first time. He knew nothing about cultural relics. It was 10 years later that he officially participated in the restoration of the site. At the time, he had just graduated from middle school.
"At first, I was just an unskilled laborer who prepared materials to be used by skilled stonecutters for reinforcing the grottoes or other maintenance," he recalled.
After years of practice, Liu became good at stonecutting, even restoring statues.
"It's very interesting working on the delicate cultural relics and pretty satisfying when I complete the work," he said.
For decades now, Liu has worked at the grottoes eight hours per day. He had worked on all 2,345 grottoes at the site.
"I am old now, as are many other stonecutters. I hope more young people will find interest in the work and join us," he said. "It's meaningful."