Young people's innovation sparks inspiration at Tsinghua University
Share - WeChat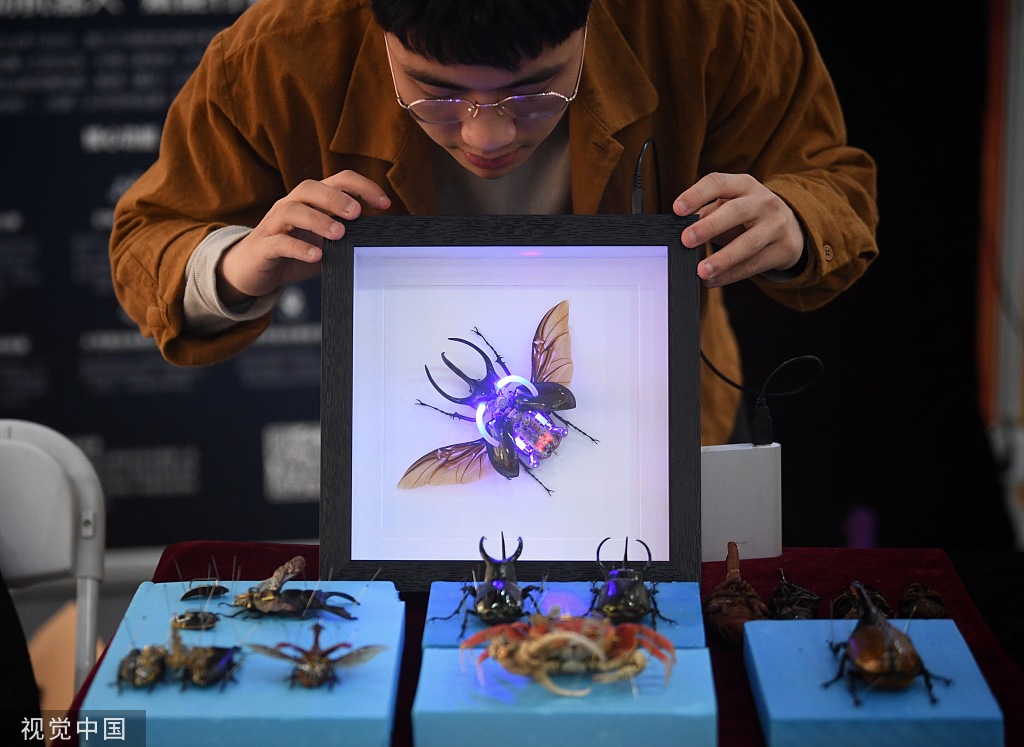 Young people's innovation and creativity spark inspiration at a science and technological exhibition of Tsinghua University in Beijing.
A total of 165 works from 33 departments of Tsinghua University, more than 10 works from diversified clubs and 20-some works from scientific research units in the university are on display at the "Challenge Cup" Tsinghua Extra-Curricular Academic Works exhibition.
The event, being held to celebrate the 111th anniversary of the university, also includes a traditional graphic and text exhibition and three students' science and technology competitions.