Sportswear brand Li-Ning bursts into the coffee industry
Share - WeChat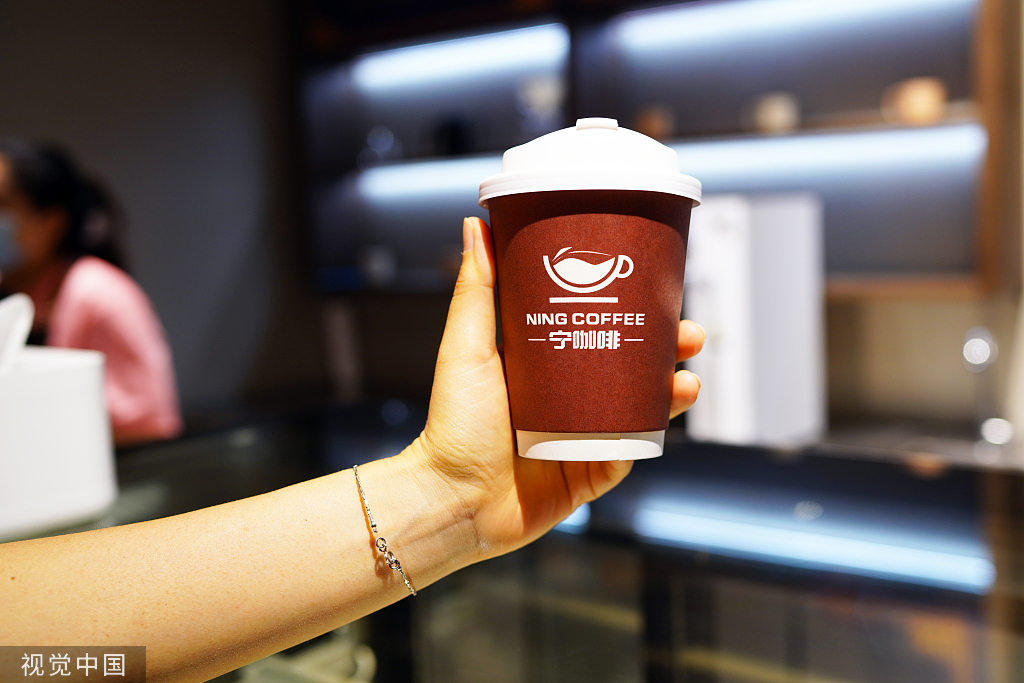 As coffee gradually penetrates Chinese people's daily life in recent years, some none-catering companies are starting to utilize the potential of this newly booming industry.
Sportswear brand Li-Ning bursts into the coffee industry this year with Ning Coffee landing in its several offline stores in Beijing, Xiamen and some areas in Guangdong province.
Li-Ning said it hopes to improve customers' comfort level when shopping by optimizing its in-store services.
In early February, China Post opened its first cafe in Xiamen, Fujian province, and will continue to open more stores in Beijing and Shanghai.
Tongrentang, a traditional Chinese medicine pharmacy with a history dating back over 350 years, opened a shop featuring herbal coffee in 2020.
According to market consultancy iMedia Research, China's coffee market totaled 381.7 billion yuan in 2021, and is expected to maintain a high-speed development with a growth rate at about 27.2 percent.
In 2025, the market size of coffee in China may exceed 1 trillion yuan, said iMedia Research.