Felt flowers help smooth over cracks
Share - WeChat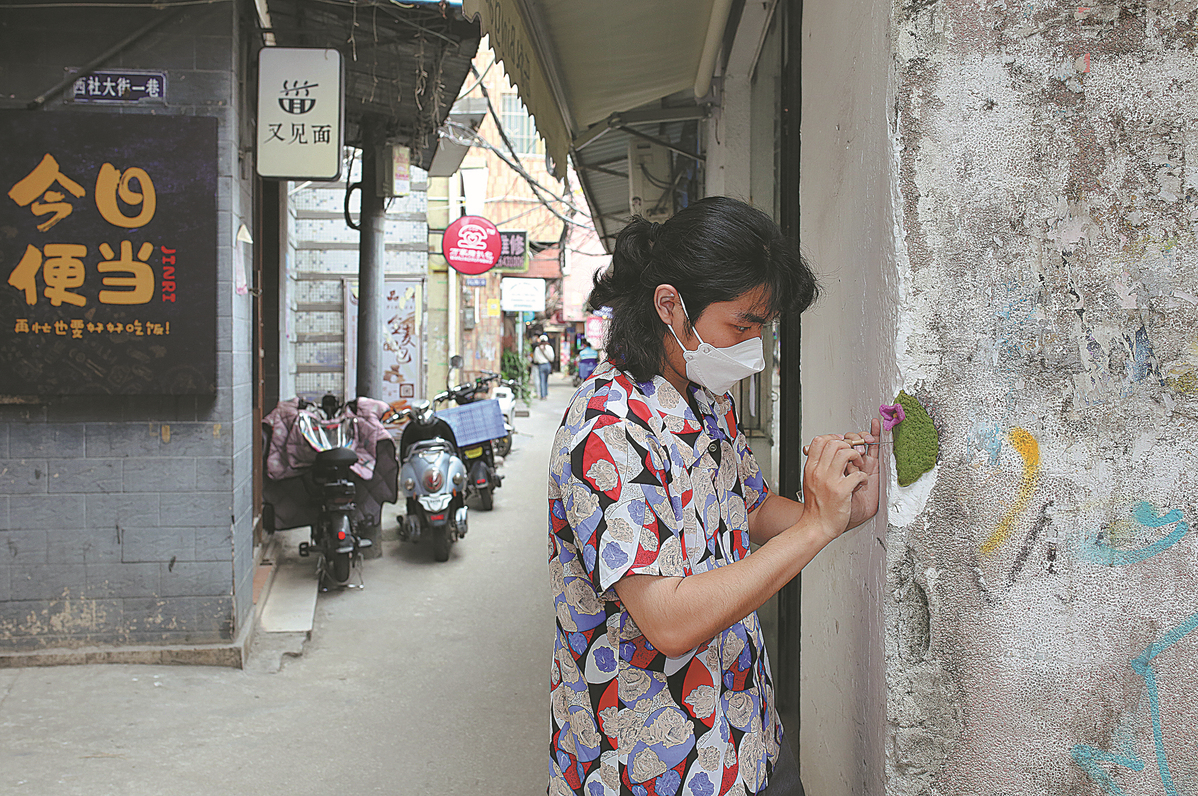 One art student's project is making a national splash
Strolling around Nanting village in Guangzhou, Guangdong province, one can see bright flowers "blooming" on street corners and walls.
A closer look will reveal these flowers are actually made of felt and have been "planted" on a small patch of artificial grass. Their chief gardener is Luo Shengtian, a fifth-year student at the Experimental Studio of the School of Sculpture and Public Arts, part of the Guangzhou Academy of Fine Arts in the nearby Guangzhou Higher Education Mega Center.
The yellows, reds, purples and pinks of his tulips, corn poppies, chrysanthemums and calla lilies are designed to smooth over broken corners and walls. "Some streets in the village are narrow, and I'm sometimes bruised by broken corners when I'm riding my bicycle. They can hurt children, too."
Luo first began his repairs using felt colored to resemble the building materials they were meant to patch. In addition to the challenge of getting the color to blend properly, however, he soon grew bored.
An older schoolmate told him to think of something that would interest him more, and he immediately thought of flowers. Already working on a graduation project using felt, Luo was advised by his supervisor to focus first on community relationships.
Luo makes felt flowers at home using a needle, and stiffens them by inserting a wire into their stalks. On-site, he sticks clay to the broken area, puts the flower in the clay and then adds green felt to make grass and help secure the flower in place, "rooting" it, as it were.