New photography exhibition celebrates gauchos culture
Share - WeChat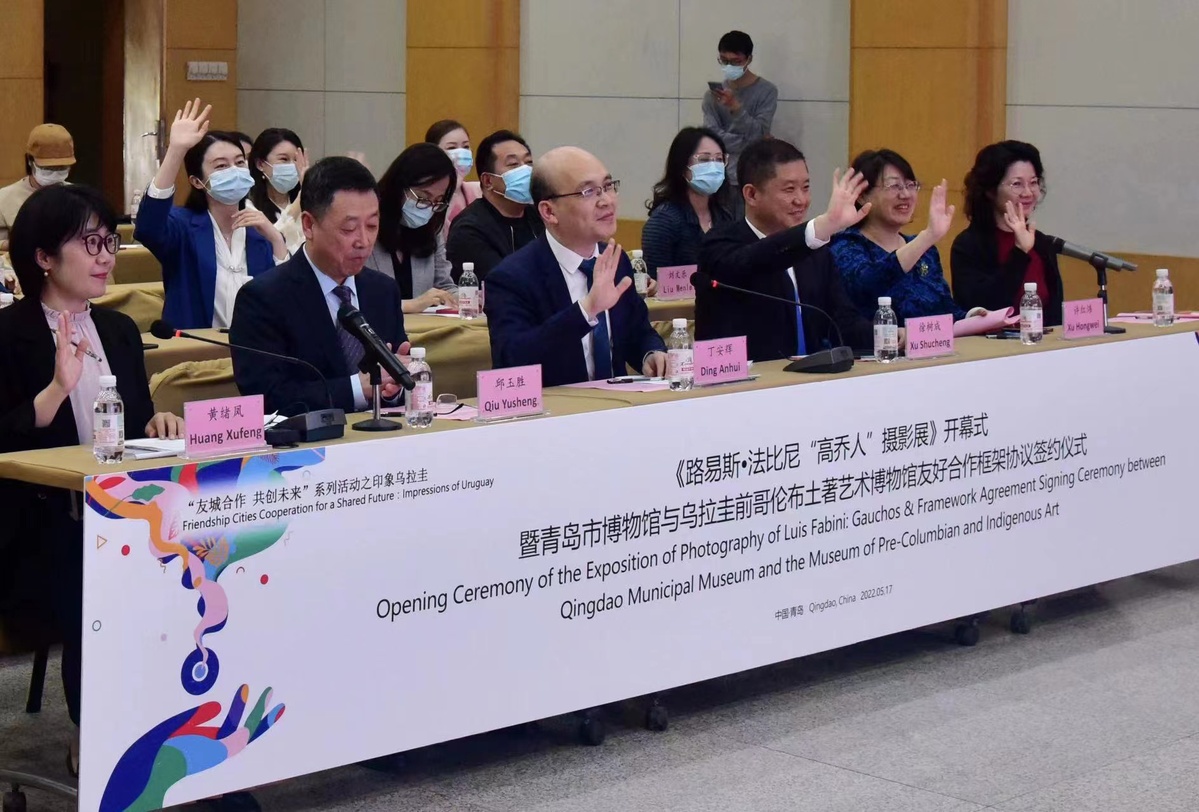 A photography exhibition featuring gauchos, a group of nomadic people in Uruguay,began in Qingdao, Shandong province on May 17.
The exhibition gathers 33 signature works from a series on gauchos created by famous Uruguayan photographer Luis Fabini, who recorded the unique culture and traditions of the Uruguayan countryside through photos, according to organizers.
The gauchos are well known for their skills of keeping and herding horses and living a free, colorful life.
The event was co-sponsored by Qingdao Museum and Museum of Pre-Columbian and Indigenous Art in Montevideo, the capital of Uruguay. It is also supported by local authorities in both cities as well as the Embassy of Uruguay in China.
During the exhibition's video conference launching ceremony, the two museums signed a friendly cooperation agreement, aiming to enhance cultural exchanges from both sides.
The Qingdao exhibition is the second stop of such gauchos-themed works by Luis Fabini in China. Nineteen photos of the series of works made their debut in the National Art Museum of China in Beijing in March this year.