Lockdown proves no barrier to love
Share - WeChat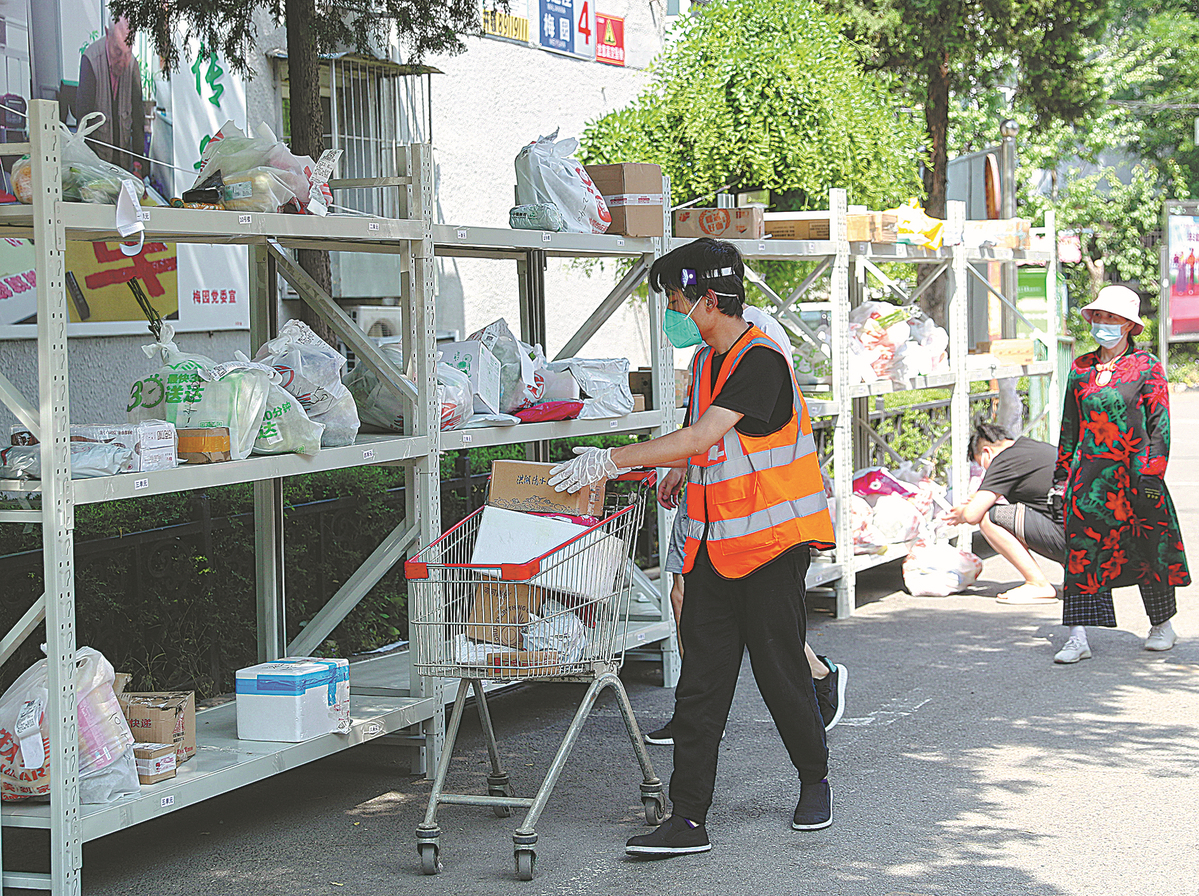 On the morning of May 20, or 5/20, which sounds similar to "I love you" in Chinese, flowers and cakes kept being delivered to a neighborhood in Beijing's Haidian district.
However, these gifts had to go through several procedures before being received by loved ones because the area has been locked down since a confirmed case of COVID-19 was detected in Meiyuan neighborhood on Wednesday.
More than 600 residents in the building where the confirmed case was living have been asked to stay at home, and those in 13 other buildings in the neighborhood-involving about 2,000 people-cannot leave the controlled area.
Food and other daily supplies will be fully guaranteed during the lockdown, which is so far planned to last for 10 days, according to community officials.
Deliverymen wrote down the exact house numbers on the flowers' wrappings and other packages ordered by residents through online platforms, and transferred them to community workers at a boundary of the controlled area that is about 200 meters from the entrance.
Zhu Gan, a deliveryman for Wu-Mart, one of the major supermarket chains in Beijing, checked several times before writing down the house number on a plastic wrapping and handing the package to a community worker.
Zhu said these days he has started work at 6 am and ended at midnight. "Increasing delivery capacity has been deployed to the controlled area," he added.