For active Ningxia aunties, skateboarding is way of life
Share - WeChat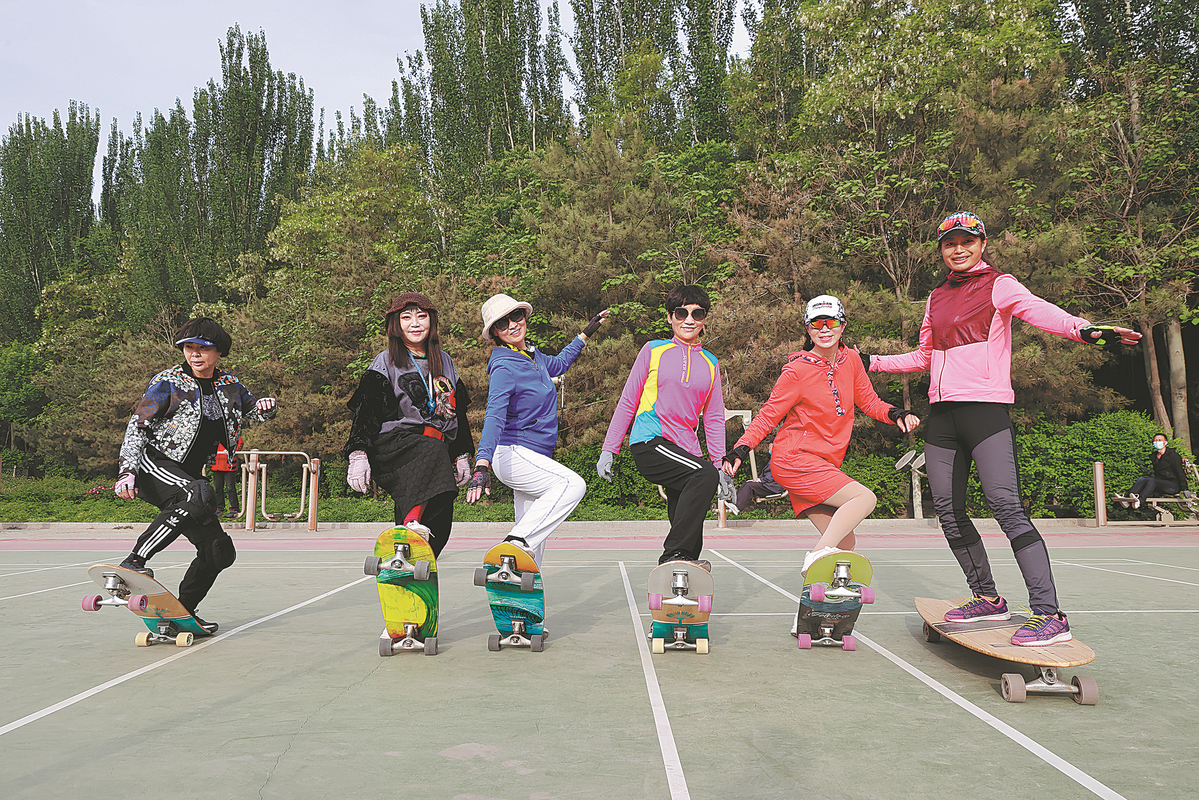 In addition to physical benefits, women say sport makes them feel younger
Ni Shuxian always attracts onlookers when she skateboards in Yinchuan Forest Park in the Ningxia Hui autonomous region.
The 46-year-old railway worker moves with ease on her board and can even do 360-degree spins.
She first took up competitive sports when she was 38 and exercises every day.
Ni usually goes to the park to skateboard between 6 and 8 am before work. After work, she goes canoeing or paddle boarding on the river.
"Skateboarding and exercise have become a part of my daily routine," she said, adding that she also used to want to surf. "When I went to the sea and saw people surfing some years ago, I was immediately drawn to it. I thought it was the most wonderful sport."
But the Ningxia capital is inland and does not have access to the sea, so she has to be content with "surfing" on land.
Ni said skateboarding is good for balance and helpful for snowboarding. She taught herself by watching videos and taking online classes. She quickly mastered the essentials and was able to skateboard within a week.
Her skills not only attract young onlookers, but also middle-aged and elderly women. She runs a skateboarding group for older women that now has six permanent members, with more joining on weekends.