After the struggle, hopes rise for biz recovery
Share - WeChat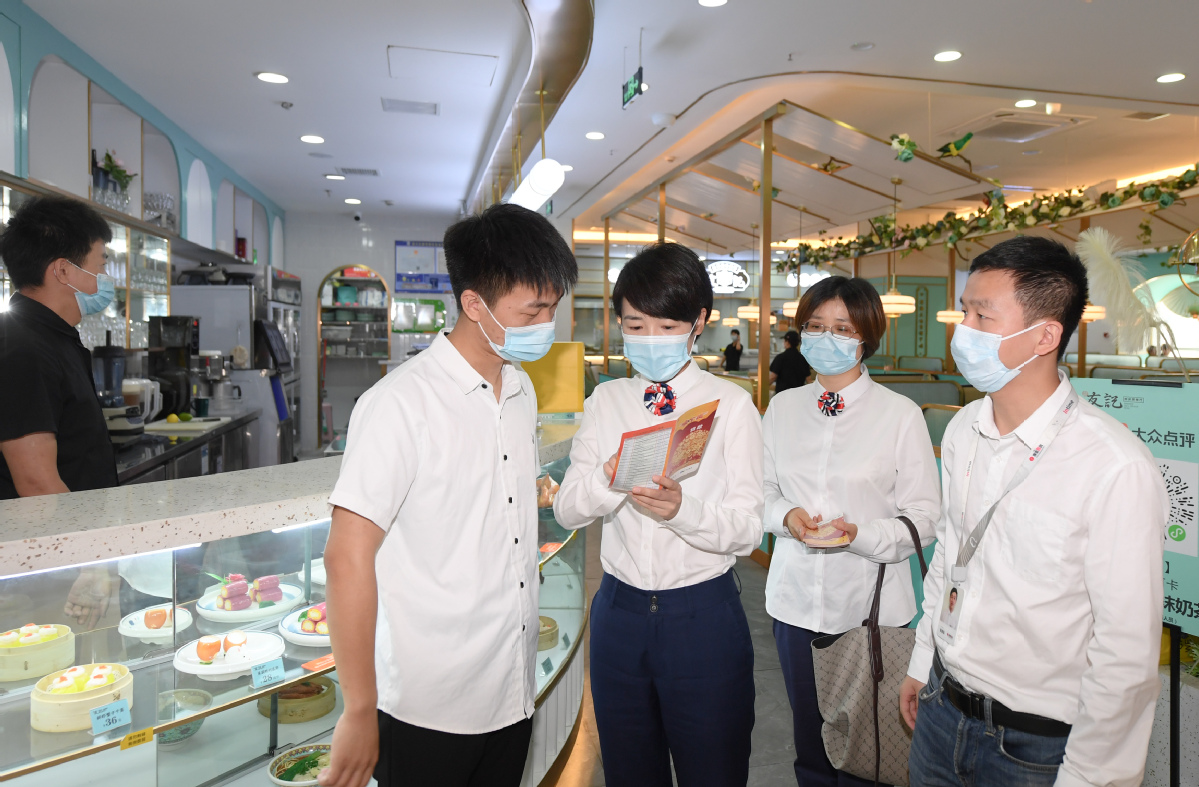 Supportive measures include tax refunds and reductions, fee cuts, deferred payment of social insurance premiums, open and smooth logistics services and the early resumption of the full-capacity production of enterprises.
"There is now big pressure on the employment front. The many MSMEs and self-employed households across sectors are a key underpinning for steady economic and job growth, yet the market entities concerned are currently encountering much difficulty. We must step up support for them. This will also help keep the industrial and supply chains stable," he said.
The China National Intellectual Property Administration said last week that China will strengthen the use of intellectual property as a financing tool to support MSMEs. More efforts will be made to enable more MSMEs to pledge their IP rights in return for funding.
In China, SMEs contribute nearly 50 percent of the nation's tax revenue and produce 60 percent of GDP. They also account for 70 percent of the nation's technology innovation and 80 percent of urban employment, according to the Ministry of Industry and Information Technology.
That should explain why they figure prominently in all economic relief packages. For instance, in Beijing's Dongcheng district, where Yuebin Restaurant is located, a special relief plan reduced rent, utility fees and taxes besides helping lower social security fees.
"It is like an energizer. It feels like the government is reducing and exempting whatever it can for us private households and MSMEs, to help us resume work and reopen business," said Guo of Yuebin.
Although her restaurant's business recovered somewhat after its reopening, the government still exempted water, electricity and some other expenses, helping Yuebin save thousands of yuan, she said.
This year, large State-owned commercial banks will extend inclusive loans worth over 1.6 trillion yuan to MSMEs. Banks will also renew loans, extend and adjust repayment arrangements, and waive default interest for MSMEs and self-employed households as appropriate.
Thanks to the timely assistance, Hengfeng Special Conductor received a special loan of 60 million yuan from Bank of China's subsidiary in Changzhou, Jiangsu province. The bank lowered the company's borrowing rate from 4.8 percent to 3.5 percent in accordance with the central government's policy.
According to Yang Nianxi, the company's head of production, Hengfeng Special Conductor has resumed smooth operations, and its revenue returned to the average monthly level in May.