Graduates face fierce competition to find work
Share - WeChat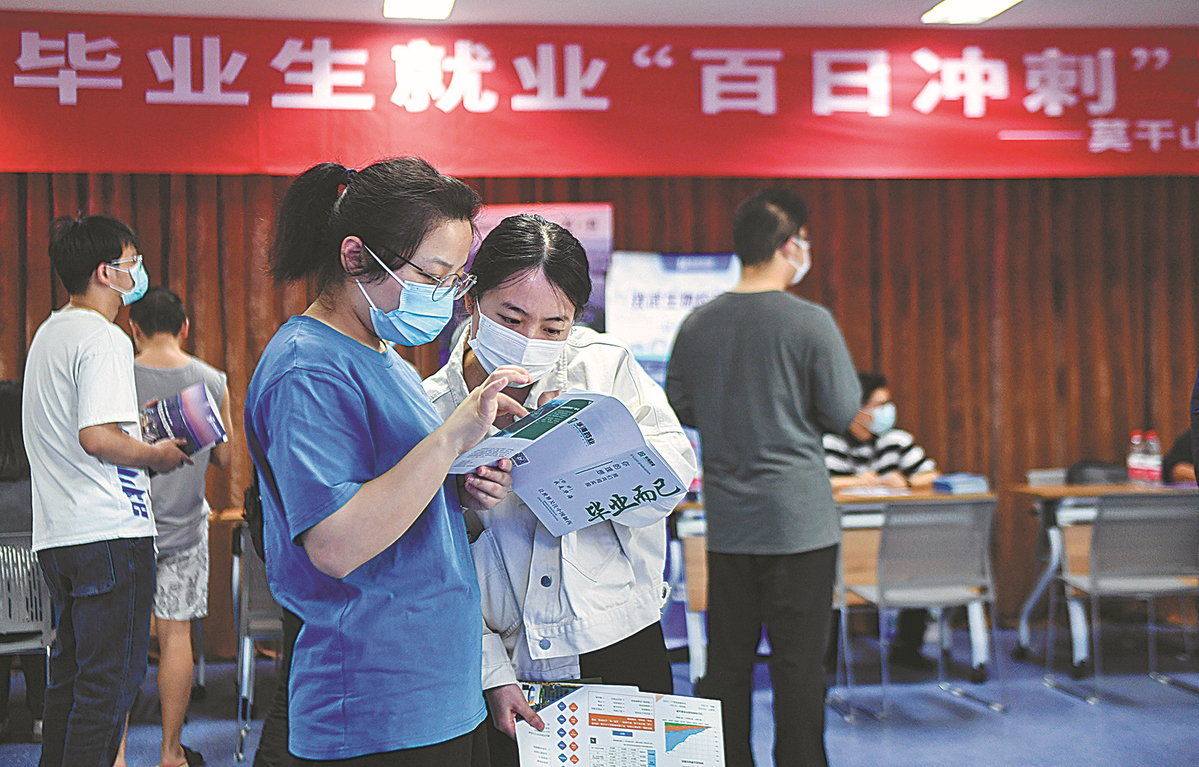 Different approach
Outbreaks of COVID-19 have increased the difficulties for young job seekers, especially this year, but the disease may also have prompted a changed mindset.
Niu Yi, a second-year postgraduate student majoring in English translation at Xi'an International Studies University in Shaanxi, began her internship during the spring semester in Shanghai-a city she has always been fond of.
She thought that as one of the most developed and open cities in China, Shanghai was the ideal place for students majoring in English to show their expertise.
Niu welcomed the valuable opportunity to intern in the city, but the local COVID-19 outbreak significantly disrupted her plans.
"I worked at a company for only two weeks after arriving in Shanghai, before we were asked to stay home on March 12.Eight days later, I was in lockdown," she said.
"I did translation work from home, covering various fields from machinery to life sciences, which was beyond my scope of learning at college."
Niu said even though her internship was monotonous due to COVID-19, she gained more than just a working experience.
"I made some progress at work at a time when life was far from easy. As a result, I am now more determined than ever to fulfill my ambition of becoming a translator," she said.