Students learn robot assembly to improve innovative ability
Share - WeChat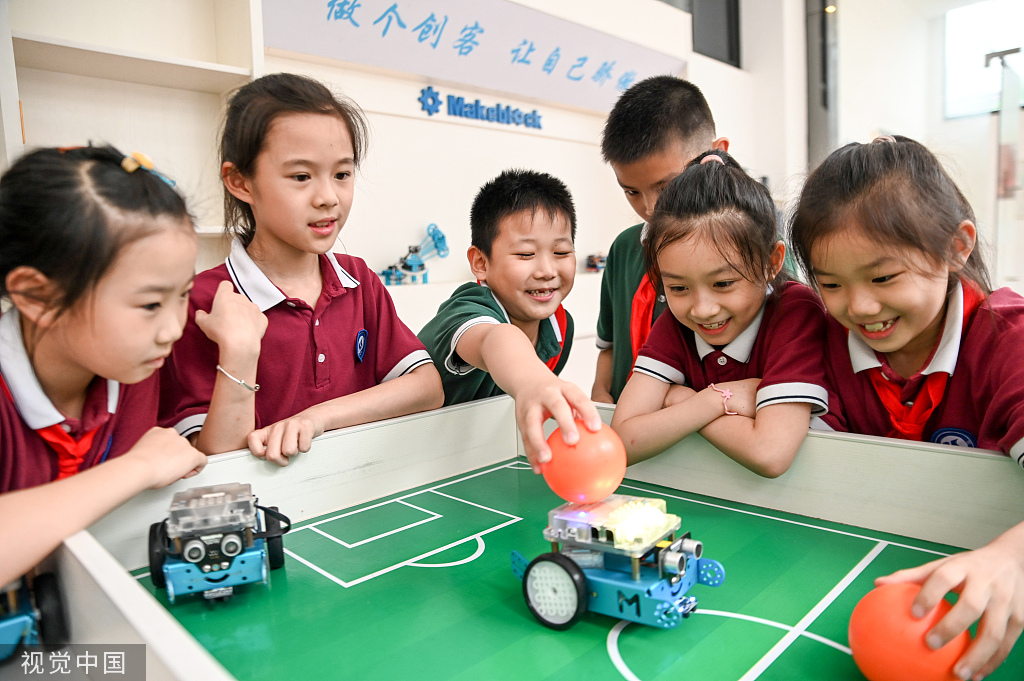 Students learn robot assembly to improve innovative ability in Nanchang, East China's Jiangxi province.
The students not only learn to assemble football and xylophone playing robots, but also learn how to assemble innovative electronic racing vehicles.
They've also learned the magic of 3D printing in their science and technology classes, which has inspired their passion in innovation.