Bringing floorball to the grassroots
Share - WeChat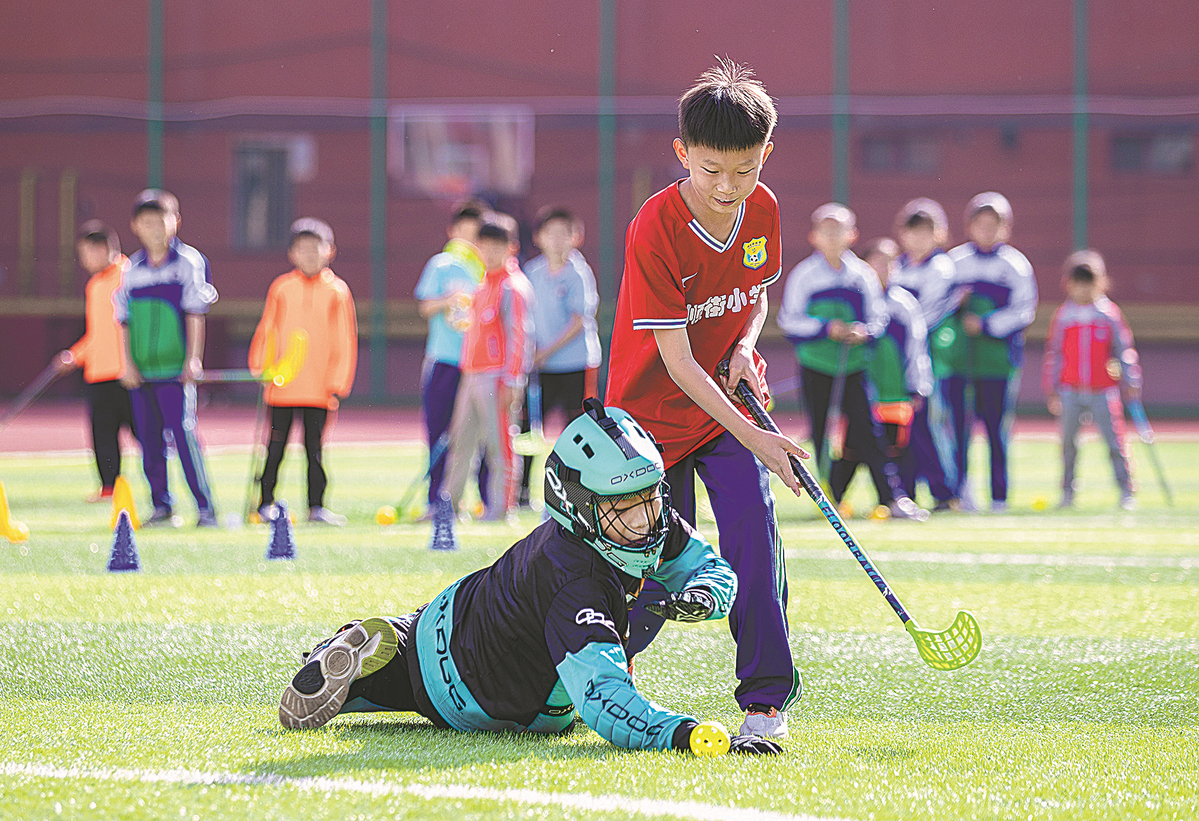 Pilot project
Zhang Xiang, an education official in Yuquan district, said, "The floorball sticks and balls are much softer than those used in field hockey, which makes the game safer for teenagers to play."
In September, the leaders of the district's education bureau discovered that floorball could be a good choice for teenagers when they watched some kindergarten children playing the game during an inspection trip.
"Floorball provides exercise and requires teamwork, but it doesn't demand a large playing field. Both indoor and outdoor fields are applicable," Zhang said. "The game can be very easily promoted in more schools."
After conducting some research, the education bureau quickly selected five primary schools with large sports fields and qualified coaches to act as pilot platforms for the promotion of the sport. The sticks, balls and uniforms were provided free of charge by the regional field hockey association.
"I was very excited when I saw that the education bureau had conducted research at our school," Ding said. "I'm willing to tell the children my stories about how I represented my country at international events, and help them embrace floorball."