Coffee on cliff gives tourists in Guizhou a thrill
Share - WeChat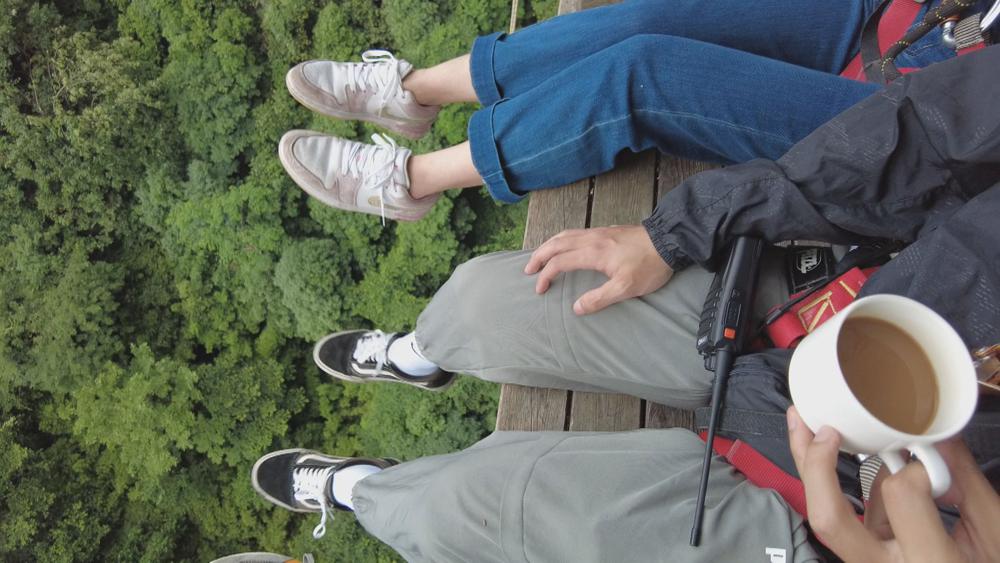 What's it like to drink coffee on the edge of a 200-meter cliff? In Libo county, Qiannan Bouyei and Miao autonomous prefecture of Guizhou province, cliff coffee has become a thrilling travel experience for visitors.
Located in a forest of more than 400 hectares, the Libo Forest Cool Park opened to visitors in July 2019. In addition to sipping cliff coffee, visitors can visit vast forests, go deep into underground caves, climb sheer cliffs, discover hidden waterfalls and enjoy plenty of outdoor activities such as ziplines and cave dinners.
Guizhou is a mountainous province boasting rich mountains and hills that account for 92.5 percent of the province's total land area. In recent years, the province has developed into a mountain tourism destination by taking advantage of abundant natural resources, including forests, valleys and karst caves.
Zhao Yandi in Guiyang contributed to this story.