In past 10 years, Beijing has greatly reduced air pollution
Share - WeChat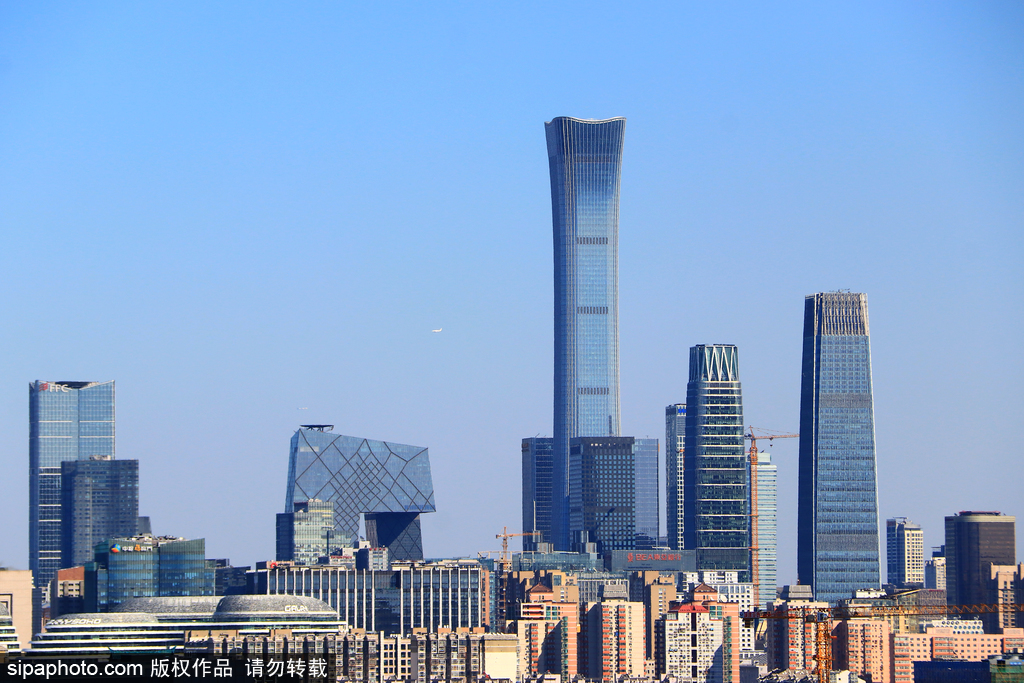 Editor's note: Ten years is a short period of time in human history but diligent people, with the support of good governance, can create miracles in that short time. A veteran journalist with China Daily reviews the progress Beijing has made in reducing air pollution in the past decade.
Last year, Beijing residents breathed good or moderately good air for 288 days, 12 days more than in 2020, according to data released by the local authorities recently. The piece of news might have been shrugged off by many as trivial but for Beijing's more than 20 million residents, it is a precious gift.
Beijing had for long been suffering from air pollution due to frequent sandstorms from the north and northwest and the region's industrialization. When I came to work in the capital 40 years ago, we had to deal with several hazardous sandstorms every year.
Before China reduced the intensity and numbers of sandstorms by planting billions of trees in the north and northwest of Beijing, coal burning to provide heating in winter and generate electricity throughout the year and the rising number of vehicles-the capital now has 6.57 million vehicles with another 3.5 million people on the waiting list for a vehicle number plate-added to the existing pollutants in the air.
In 2013, when Beijing started releasing hourly air pollution index, it was found that the air quality was good to moderately good for only 176 days of the year. And of the remaining days, 58 were graded as hazardous.
It was then that the central and local governments decided to strengthen environmental protection rules, so as to ensure Beijing residents breathe fresh air and enjoy more blue-sky days. Many people, including me, were skeptical about the success of the government plan, because the possibility of a quick recovery appeared bleak, especially because many developed countries had taken decades to cleanse their air.
But Beijing performed a miracle, by succeeding in its plan, drawing praise from the United Nations Environment Programme. In the last nine years, the concentration of PM2.5, the most important benchmark of air quality, decreased 63 percent in Beijing, declining on average 7.9 percent a year.
Residents who earlier used to click and post pictures of a blurred city landscape on the internet to complain about Beijing's air pollution now post photographs of blue skies and white clouds on their WeChat Moments to celebrate the authorities' effort to better protect the environment. And many surveys show people are satisfied with the improvement in the environment, especially in the air quality.
Before 2013, mainly coal was used for both power generation and heating. In the past decade, hundreds of coal mines in Shanxi province have been shut down while gas, not coal, is being used for heating and clean fuels for power generation. Coal is no longer sold to households in Beijing and its neighboring areas, having been replaced by gas and electricity. As a result, people in rural Beijing no longer use coal for cooking.
A decade ago, Hebei province, which encircles Beijing, was known for its booming iron and steel industry with its annual output accounting for more than the world's second-largest steel producer, India. But to cut pollution, China has reduced steel production, leading to the closure of many plants.
Beijing took the lead in China in reducing pollution by moving its iron and steel industry and other pollution-prone enterprises out of the city before the Beijing 2008 Olympic Games. In 2011, it introduced the vehicle-control policy by issuing only 240,000 number plates. And this year, it has decided to issue only 100,000 plates, with 70 percent being exclusively for new-energy vehicles.
The above facts show the "Beijing miracle" did not come easily. Behind it were efficient coordination between the central and the municipal and provincial governments, which prompted Beijing and neighboring provinces to implement measures to reduce pollution. Which means without the central leadership, the miracle could not have happened.
Yet environmental experts have warned that the current air quality in Beijing is still fragile and therefore more efforts are needed to further improve the air quality. But thanks to the primary success, though, we should expect Beijing's air quality to be better in the future.
The author is former deputy editor-in-chief of China Daily.
kangbing@chinadaily.com.cn
Most Viewed in 24 Hours
China Views