Chinese diplomat reiterates China's firm will to defend sovereignty
Share - WeChat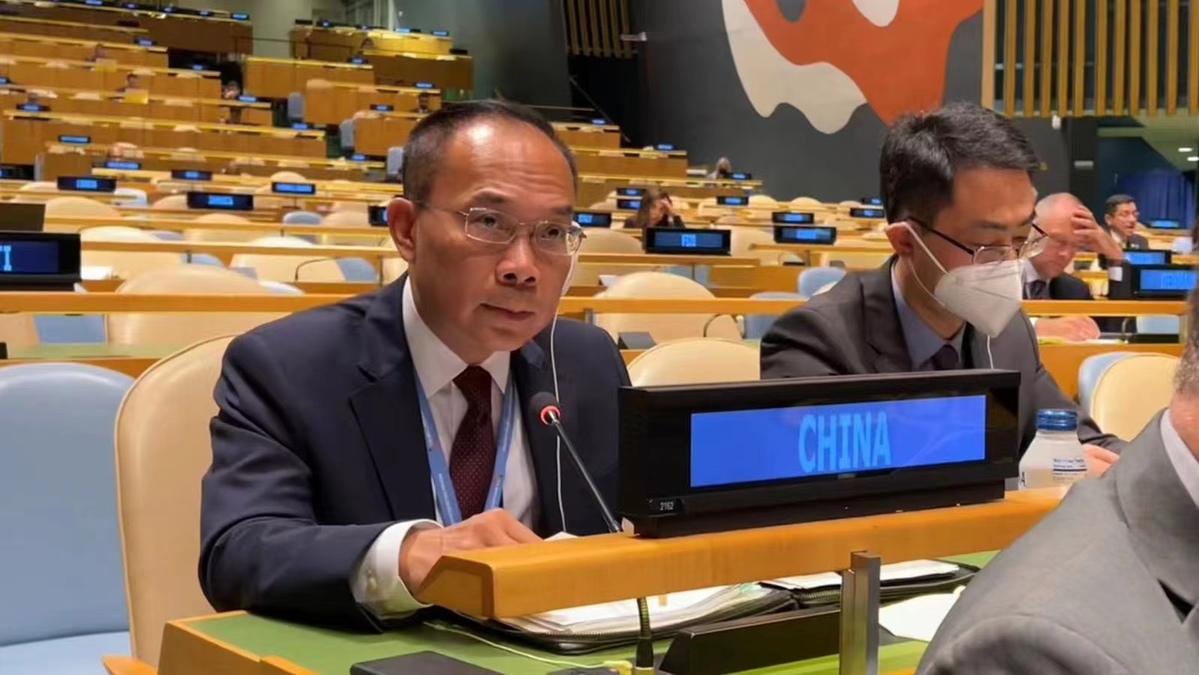 A senior Chinese diplomat reiterated China's resolute opposition to "Taiwan independence" and firm will of resolutely safeguarding national sovereignty and territorial integrity on Friday.
"China unswervingly sticks to a path of peaceful development and pursues a national defense policy which is purely defensive in nature," Li Song, China's ambassador for disarmament affairs, said at the Tenth Review Conference of the Parties to the Treaty on the Non-Proliferation of Nuclear Weapons at the UN headquarters in New York.
"China will resolutely defend national sovereignty and territorial integrity, and resolutely thwart external interference and separatist plans for 'Taiwan independence'," said Li.
Li said the current international nuclear disarmament and non-proliferation system is facing the most complicated and severe situation since the indefinite extension of the Nuclear Non-Proliferation Treaty in 1995.
"Driven by the Cold War mentality, the United States is obsessed with 'strategic competition among major powers', seeking absolute strategic advantages, strengthening military alliances, provoking confrontation between camps on the east and west sides of the Eurasian continent, and advancing the forward deployment of strategic forces such as nuclear and missile forces," said Li.
These measures "have seriously damaged the mutual trust of major powers, impacted strategic balance and stability, created obstacles to the current international nuclear disarmament efforts, and exacerbated the risk of nuclear arms race and nuclear conflict," he said.