China's marine economy stabilizes in first half
Xinhua | Updated: 2022-08-07 09:49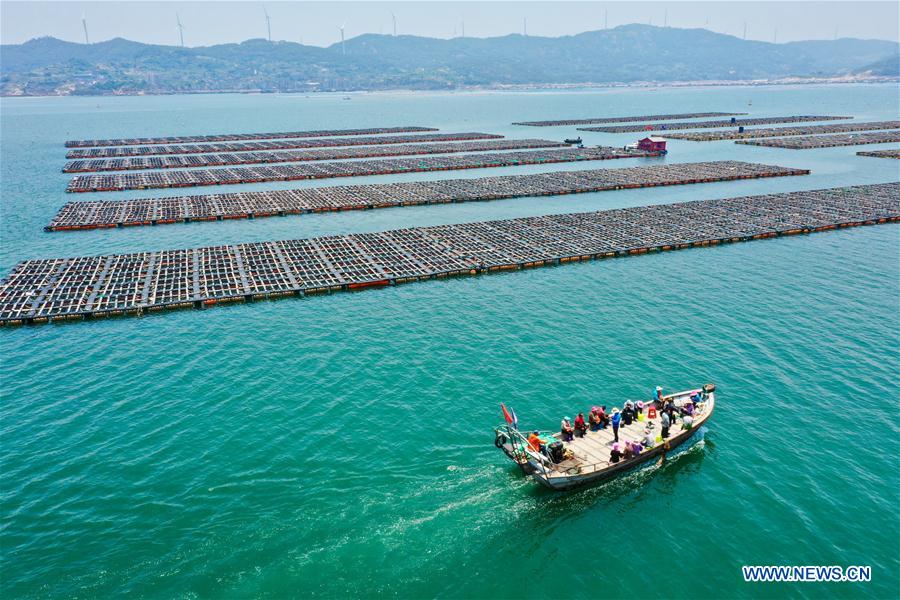 BEIJING - China's marine economy recovered steadily in the first half of 2022, as the country has been striving to respond to COVID-19 and pursue economic and social development in a well-coordinated manner, according to the Ministry of Natural Resources.
According to preliminary calculation, China's gross ocean product grew 1.2 percent year-on-year to 4.2 trillion yuan ($623.1 billion) in the first half.
For traditional marine industry, the output of offshore crude oil and natural gas increased by 7.4 percent and 12.4 percent from a year ago, respectively.
Cargo and container throughput at coastal ports reported year-on-year growth of 0.1 percent and 3 percent, respectively, said the ministry.
China's marine emerging industries showed sound growth momentum during the period, with 57.7 percent of companies seeing their revenues up from a year ago.
The country's marine foreign trade also rose steadily, with the total value of seaborne imports and exports jumping 18.2 percent year-on-year.