Chiesi breathes confidence in China health market
By LIN SHUJUAN in Shanghai | China Daily | Updated: 2022-08-10 10:12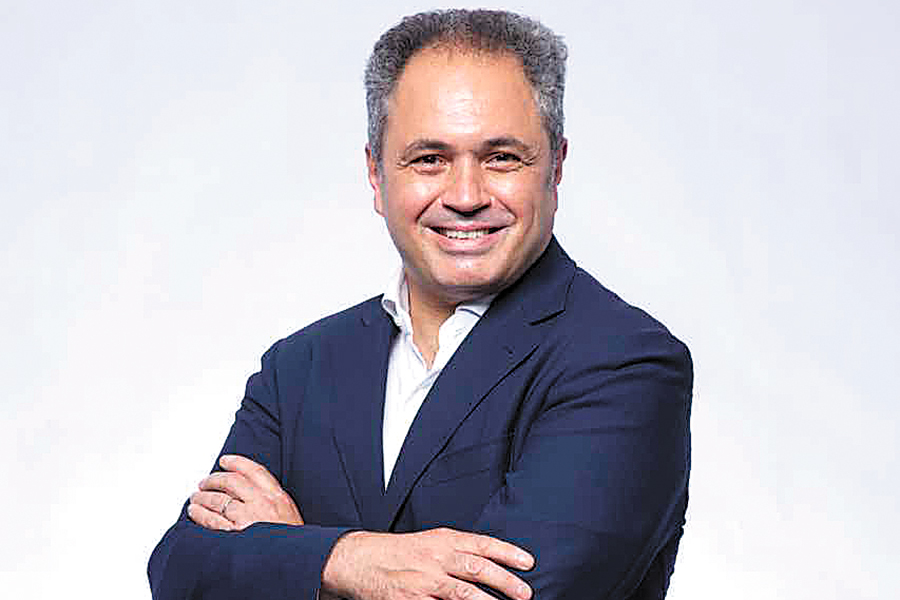 Chiesi Group, a global pharmaceutical company based in Parma, Italy, has demonstrated its confidence in the Chinese market with its fast expansion in China over the past years despite the impact of the ongoing COVID-19 pandemic, the head of the group's China operations told China Daily.
The 86-year-old family business, which is known for its innovative therapeutic solutions in respiratory health, rare diseases and specialty care, made its foray into China in 2001 with one of its trademark medicines for premature babies. Chiesi then set up its first China office in 2008.
The company's growth in the country over the past few years has been particularly pronounced, and this is reflected in its employee headcount which has doubled between 2019 and 2022.
At the beginning of 2021, Chiesi China incorporated a trading company in Waigaoqiao Free Trade Zone under China (Shanghai) Pilot Free Trade Zone to "deepen its business roots in China", said Davide Dalle Fusine, who has been general manager of Chiesi China since 2013.
"Chiesi has a long-term commitment to China, which is a key country for innovative therapeutic solutions," Dalle Fusine said. "As a research-focused pharmaceutical group, we see ourselves playing a big role in helping improve the health quality of local patients."
In 2021, Chiesi Group spent 479 million euros ($487 million), or nearly 20 percent of its annual revenue, on research and development and approximately 81 percent of its turnover was generated from products developed as a result of internal research, according to the group's annual report.
This keen focus on R&D is necessary because it helps Chiesi, a midsized company, stand out from the competition, said Dalle Fusine.
Dalle Fusine said he has witnessed China's health sector shift its focus from the expansion of medical coverage to improving the quality and affordability of medicines and therapeutic solutions. This trend, he noted, has made the company confident in succeeding in the Chinese market.
This confidence also stems from the success of its first two respiratory products introduced to China in 2001 and 2013, respectively, when there were no such solutions in the country to help premature babies. Over the past 20 years, the two drugs have saved the lives of 1 million premature infants, Chiesi said.
In recent years, Chiesi's portfolio of products has expanded from mainly neonatology to include respiratory solutions for all age groups, especially those who have respiratory diseases such as asthma and Chronic Obstructive Pulmonary Disease.
According to recent pulmonary health studies among the Chinese population, 4.2 percent of adults aged above 20 in the country suffer from asthma. COPD, an inflammatory lung disease that causes obstructed airflow in the lungs, is even more widespread-close to 100 million of the country's adult population suffer from this chronic pulmonary disease, which has become the third leading cause of death in China. One in five Chinese adults aged over 40 suffer from COPD, according to the 2020 annual report on COPD prevention and treatment in China.
Due to its late entry into the China market, Chiesi is by no means a pioneer in promoting respiratory health in the country, Dalle Fusine said. However, the company has nevertheless experienced rapid growth in its respiratory solutions for adults, and this is largely due to its patented inhaler devices that can deliver extra-fine particles, making them more effective.
In 2020, the ratio between respiratory solutions for premature babies and that for adults in China was around 7:3. In 2021, the ratio was 50-50, Dalle Fusine said.
Dalle Fusine admitted the pandemic has made many companies more prudent and Chiesi is no exception.
"We would have invested more had there not been the pandemic," he stated.
Thankfully, Dalle Fusine added, a trading company was established in 2021 and played a significant role in mitigating the impact of the latest COVID-19 outbreak in Shanghai, where Chiesi imports most of its drugs through. During the outbreak in Shanghai, which started in March, the company used Beijing and Guangzhou as its backup import cities, built eight logistics hubs in six provinces across China and partnered with large distributors to ensure that Chinese patients continued to have access to its drugs, Dalle Fusine said.
"The establishment of the trading company has allowed us to build closer cooperation with our local partners, make real-time decisions and respond timely to changes brought by the pandemic," he said. "Now, we feel more rooted in China than ever before."