Flights set for Hainan tourists
Share - WeChat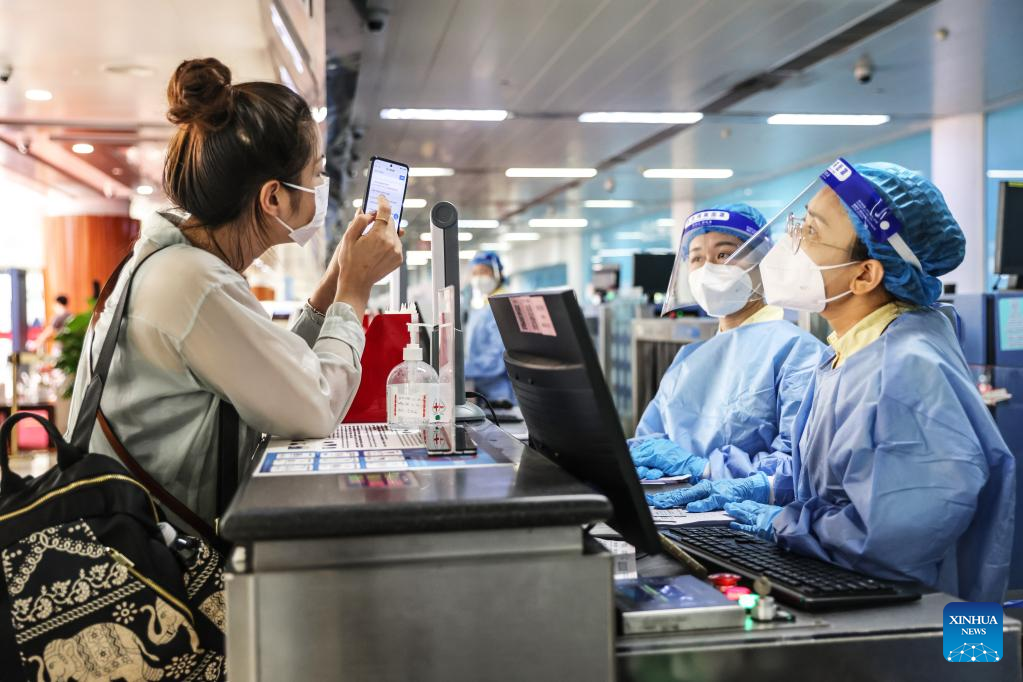 Hidden infections expected to be found in Tibet as testing increases
Flights from major airports in Hainan are returning to normal as the epidemic-stricken island and destination cities take effective measures to help stranded tourists return home as soon as possible, according to local authorities.
As of Sunday, more than 140 flights had been arranged in the six previous days, taking 27,211 tourists home from Haikou, the provincial capital, and Sanya, a resort city at the southern tip of the island and epicenter of the outbreak which was first reported on Aug 1, local officials told a news conference in Haikou on Monday.
About 40 flights were planned to take off from the Sanya Phoenix International Airport on Monday while another 90 flights are scheduled for Tuesday and Wednesday.
The outbreak has stranded about 150,000 tourists on the island, but Hainan has closely coordinated with destination provinces, regions and municipalities to ensure the rapid, safe and orderly return of those stuck, officials said.
Measures were also being implemented to ensure all requirements are met, as well as the strict closed-loop management of tourists currently in zero or low-risk areas, who have applied to depart by train or ferry.
The number of cases in the community is declining gradually, and the situation in Hainan remains at a high yet controllable level, Du Jianwei, an official with the provincial health commission, told the news briefing.
Sanya is in a period of high-level fluctuation, and new infections have mainly been found among people in closed-loop control, Du said.
He added that Hainan will further strengthen epidemic prevention and control in Danzhou, Lingshui, Dongfang, Lingao, Wanning and Ledong, regions where the epidemic is still developing and the risk of transmission in communities remains.
So far, 37 patients have recovered and been discharged from hospitals. Currently, there are 7,913 inpatients, including three in critical condition, five in severe condition, 83 in less severe condition, 2,268 with mild symptoms, 2,678 asymptomatic carriers and 2,876 unclassified patients, Du said.
As of Sunday, the number of confirmed and asymptomatic cases in Hainan had risen to 4,390 and 4,493 respectively since Aug 1. Sanya alone registered 3,305 confirmed and 4,006 asymptomatic cases, the Hainan Provincial Health Commission said on Monday.
Luo Dong, a vice-mayor of Sanya, said that the city has increased transport capacity and flights to ensure the orderly return of more tourists, and has adopted strict measures to prevent the epidemic from spreading elsewhere. He added that there have been no cases of spillover to other provinces and cities on the Chinese mainland since August.