Beijing Stock Exchange is making a mark on the market
chinadaily.com.cn | Updated: 2022-09-22 10:15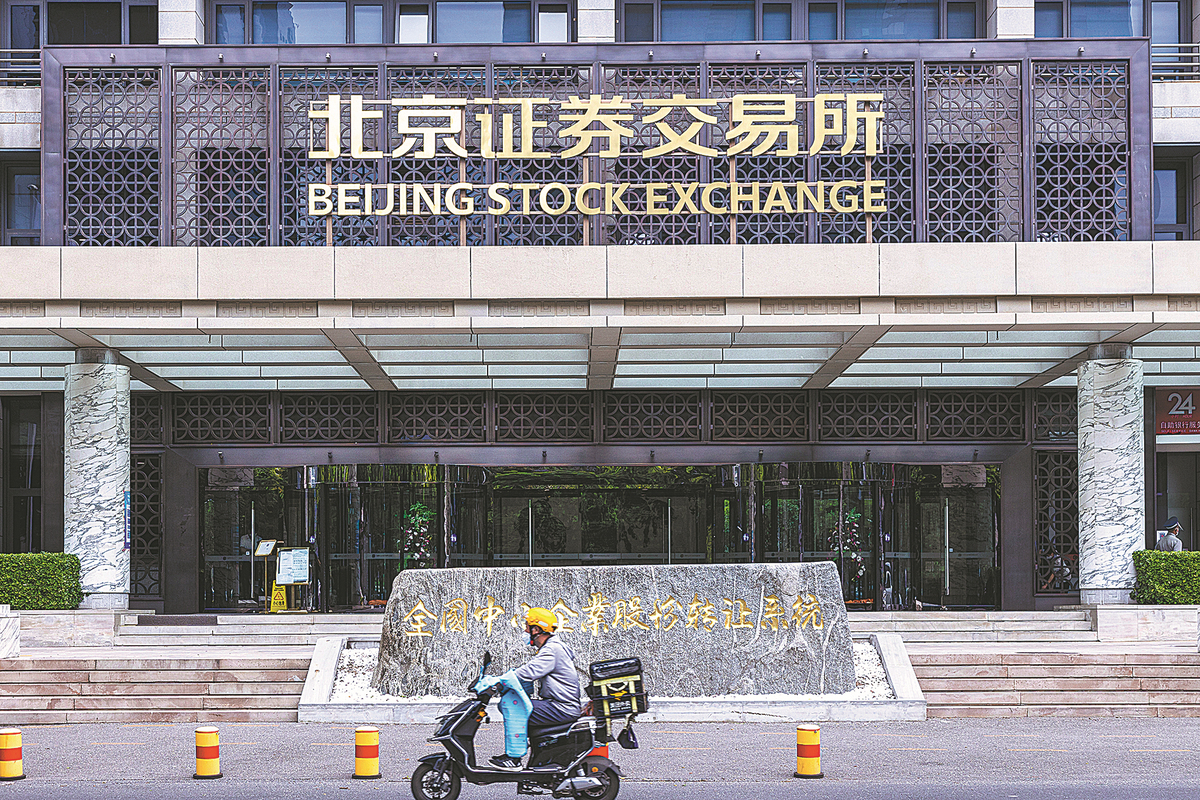 As of Sept 20, a total of 110 companies have been listed on the Beijing Stock Exchange, with more than 80 percent from strategic emerging industries and advanced manufacturing, Beijing Youth Daily reported.
During the first half of this year, the combined revenue of the companies listed on the exchange stood at 44.15 billion yuan, while net profits totaled 4.28 billion yuan, up 33.04 percent and 19.71 percent year-on-year, showing strong vitality and resilience.
Small and medium-sized enterprises account for 77 percent of the total listed companies and more than 80 percent are from strategic emerging industries and advanced manufacturing, said Long Haiyang, head of the executive office of the BSE.
Among the listed companies, 40 have been recognized by the Ministry of Industry and Information Technology for their special roles in a niche sector, high market share and innovative capacity, with average research and development intensity of 4.6 percent, 3.3 times higher than that of enterprises above designated size.
The bourse has established a synergetic and efficient review and registration mechanism based on information disclosure. It took an average of 109 days for a project's application acceptance to registration on the BSE.
According to the bourse, these 110 listed companies have raised over 23.5 billion yuan through their initial public offerings, which averages 210 million yuan for each firm.
The bourse has seen more than 5.15 million qualified investors, Long said, adding institutional investors such as social security funds and qualified foreign institutional investors also actively participated in BSE trading.
The average daily turnover of trading reached more than 1 billion yuan, and the average daily turnover rate, which measures trading volume as a percentage of the total number of shares outstanding, came in at approximately 1 percent.
The bourse, which adopts the registration-based initial public offering system, was initiated at the China International Fair for Trade in Services on Sept 2 last year and started trading on Nov 15.
Shares on the BSE enjoy more market flexibility, with daily price fluctuation limit of 30 percent, compared with the 20-percent cap on STAR and ChiNext markets, and the 10-percent limit on the main boards of the Shanghai and Shenzhen stock exchanges.