Huzhou section of Hefei-Hangzhou High-speed Railway in operation
Share - WeChat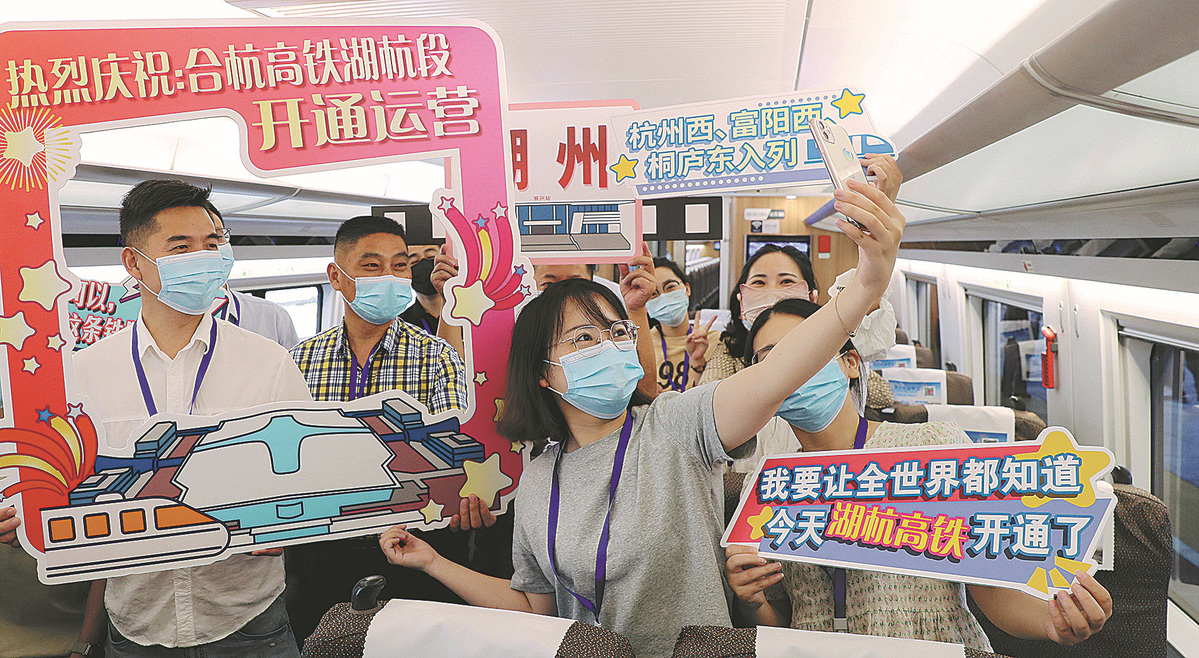 "The Huzhou-Hangzhou section connects the tourism resources west of Hangzhou with those in Huzhou, giving full play to the advantages of two traditional tourist cities, such as Taihu Lake in Huzhou, Mogan mountain in Deqing and West Lake in Hangzhou," said Cui Yonglu, head of marketing at Jiaxing Train Depot.
The railway line in this section has 50 bridges with a total length of 81.8 kilometers, and 33 tunnels with a total length of 41.4 km.
Hangzhou is the host city of the 19th Asian Games Hangzhou 2022 (postponed to 2023) and Huzhou is one of the co-host cities.
The railway line is an important supporting project for the Games and will provide convenience to passengers and athletes.
After the project is completed, it is expected to create an efficient transport network among Zhejiang, neighboring provinces and cities in the Yangtze River Delta region such as Shanghai.
"This railway line can promote the construction of one-hour-traffic circles in Zhejiang province and boost economic vitality along the line, especially tourism," said Li Yongqiang, manager of the overhead lines of the project department of China Railway Electrification Bureau Group.