History catches up with thieves of opportunity
Share - WeChat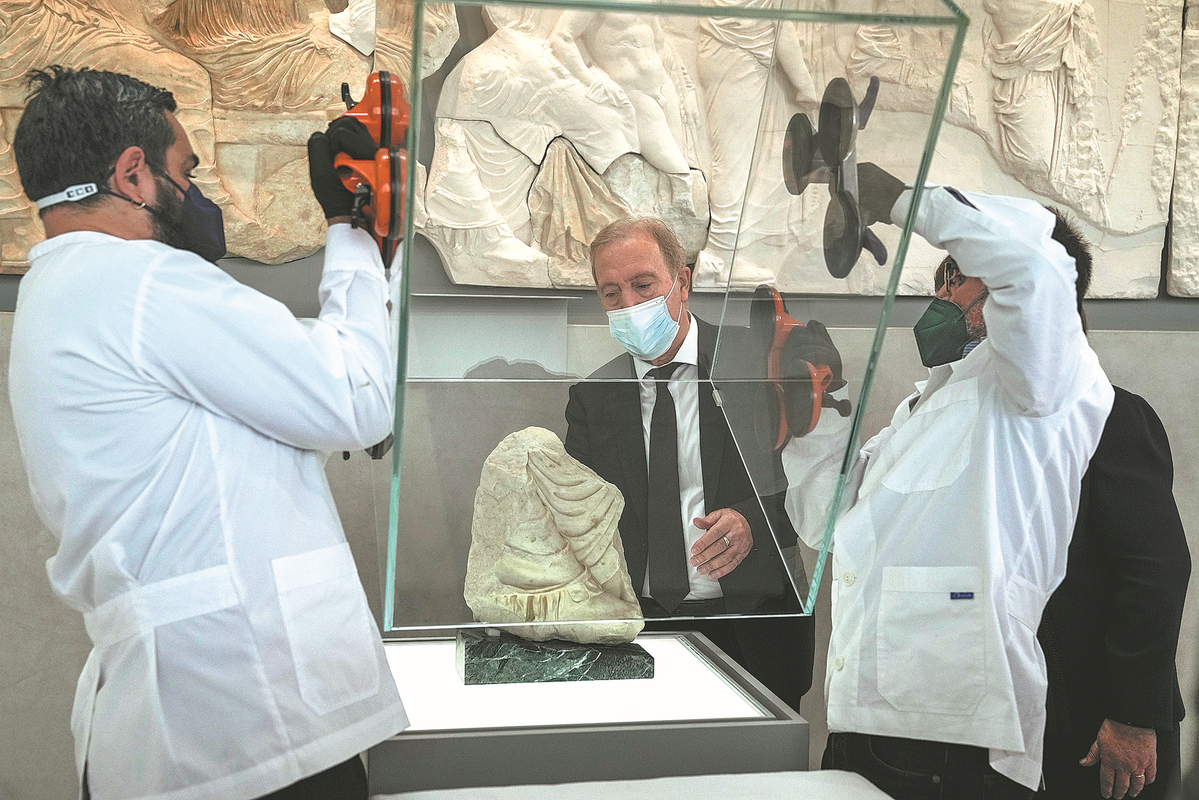 Western museums are compounding the wrongs of the past by clinging to looted artifacts
The debate over repatriation of ancient artifacts scattered across museums and private collections across the United Kingdom and other Western countries has intensified in recent months, as many countries have renewed their calls for the return of pieces to where they belong.
In August, Horniman Museum and Gardens in London announced it will return to Nigeria dozens of artifacts looted by British forces from Benin City in 1897, a move experts say shows that former colonizing countries are finding it untenable to hold on to stolen artifacts.
This follows reports in the same month that Cambridge University and the University of Oxford had agreed to return hundreds of Benin Bronzes following a request from Nigerian officials.
The request to return the artifacts was made earlier this year to Oxford's Pitt Rivers and Ashmolean museums and Cambridge's Museum of Archaeology and Anthropology.
Many museums in countries with a colonial history, such as the UK, France and the Netherlands, are examining the cultural significance of their artifacts and possible restitution.
In 2018, economist Felwine Sarr and art historian Benedicte Savoy published a 252-page report commissioned by France's President Emmanuel Macron, which recommended the restitution of African artifacts in French museums.
The report, "The Restitution of African Cultural Heritage, toward a New Relational Ethics", estimated that some 90 to 95 percent of African heritage can be found outside the continent in major world museums.
Sarr and Savoy's report suggested that the"best approach and method for the restitution of African cultural objects is to establish another relational ethics".