Active participation in China's energy investment and cultural welfare
By Chi Yi | chinadaily.com.cn | Updated: 2022-12-09 08:00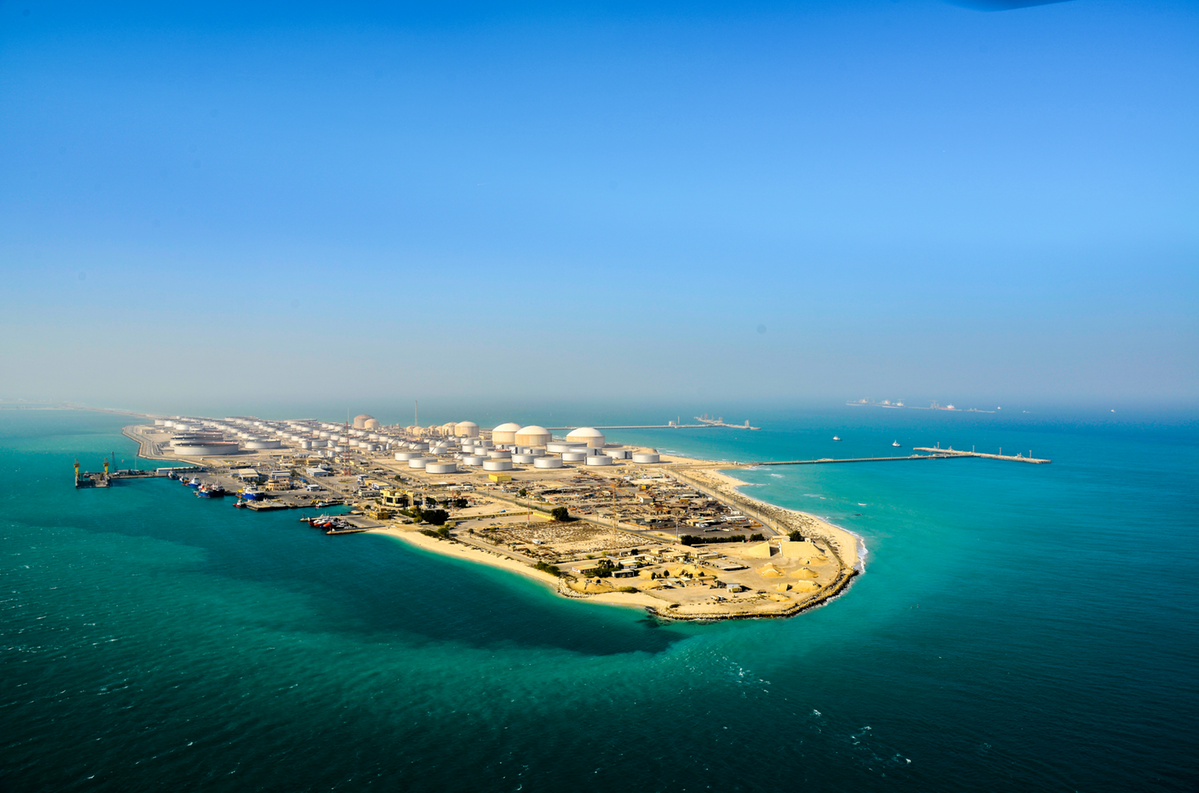 How the Aramco-China relationship is shaping a brighter future
Recently, the Saudi Arabian Oil Company (Aramco) collaborated with the China Building Materials Academy (CBMA) to launch the Nonmetallic Excellence and Innovation Center for Building Materials (NEXCEL) in Beijing. The center is dedicated to developing and accelerating the application of advanced composite building materials in construction, to create more sustainable building solutions. It will focus on the research and development of non-metallic materials, including petroleum-based polymers that are more durable and have lower lifecycle costs than conventional materials, and which have potential to reduce the carbon footprint of the building industry.
"We hope the center will play a key role in promoting low-carbon infrastructure in China, and contribute to China's goal of achieving emissions peak before 2030 and carbon neutrality before 2060. These goals aim to address climate change and promote sustainable development. We believe this requires a global effort and collaboration that spans international boundaries and industries," noted Aramco Asia's President Anwar Al Hejazi. "We celebrated the 30th anniversary of the first shipment of Arabian crude to our Chinese customers in October last year. Apart from continuous and reliable energy supplies, we believe there will be more opportunities to cooperate with China in the future."
Energy and sustainable development
On October 1, 1991, the first tanker loaded with Arab light crude arrived in Southern China. Since then, Aramco has provided a steady, safe and reliable supply of energy to its customers in China. Currently, China is Aramco's largest single market globally. "In 2021, we achieved 99.9 percent supply reliability globally — and our dependable performance has earned Aramco a leading position among China's energy suppliers, meeting around 18 percent of China's import needs in the first ten months of 2022," said Mr Al Hejazi.
Aramco's President and CEO, Amin H. Nasser, told last year's China Development Forum that ensuring the continuing security of China's energy needs remains the company's highest priority, not just for the next five years, but for the next 50 and beyond. China and Aramco share many strategic priorities and this mutually beneficial relationship is powerful combination that can enable sustained — and sustainable — prosperity in the decades ahead.
Aramco has actively taken part in the development of China's energy sector. Currently, the company's presence in China includes refining and petrochemical joint ventures with Chinese partners; and more than 1,000 filling stations in nine cities in a joint venture with Sinopec.
Aramco successfully completed the acquisition of a 70 percent stake in Saudi Basic Industries Corporation (SABIC) in June 2020. The completion of that transaction is consistent with Aramco's downstream strategy to grow its integrated refining and petrochemical capacity, and transform Aramco into one of the major global petrochemicals players. "We have the strategy, scale and expanding mix of new and existing products to deliver the practical solutions China needs," said Mr Al Hejazi.
In March, Aramco announced that it had taken a final investment decision to participate in development of a major integrated refinery and petrochemical complex in Northeast China. Huajin Aramco Petrochemical Company (HAPCO) is a joint venture set up by Aramco, North Huajin Chemical Industries Group Corporation and Panjin Xincheng Industrial Group in 2019. The facility, which will be built in the city of Panjin, in China's Liaoning province, will provide refinery capacity of 300,000 barrels per day, as well as an ethylene-based steam cracker. The complex is expected to be operational in 2024.
Aramco also actively takes part in the Chinese government's Belt & Road Initiative. In Saudi Arabia, Aramco and Sinopec have teamed up in the Aramco Sinopec Refining Company in Yanbu, on the Red Sea, jointly producing premium transport fuels and high-value refined products since 2014. Last year, Baoshan Iron & Steel Company (Baosteel), China's biggest listed steelmaker, agreed with Aramco to study building a steel plate factory in Saudi Arabia
Addressing climate change, and contributing to the 'dual carbon' target
As one of the world's leading integrated energy and chemicals companies, Aramco is able to tap into a global network of research centers and international partnerships, including several in China, as it seeks to advance the transition to a low-carbon future.
Aramco established its Beijing Research Center in 2015 to collaborate with leading Chinese research institutions and companies in the fields of geology, geophysics and reservoir engineering — as well as sustainable transportation. The company is also collaborating with Tsinghua University, in Beijing, to test Aramco's flagship Catalytic Crude to Chemicals process. This cutting-edge technology eliminates or streamlines conventional processes, and can reduce the carbon footprint and production cost of chemicals.
Another breakthrough is a state-of-the-art, heavy-duty truck that generates almost zero harmful emissions, which has been developed by Aramco and its partners Tsinghua University, FAWDE and Shandong Chambroad Petrochemicals Company and displayed at the Second World Congress on Internal Combustion Engines (WICE), held in Jinan in April last year. The team achieved this remarkable feat of engineering by optimizing the vehicle's fuel, engine and exhaust systems. This game-changing solution helps improve air quality in big cities, with significant public health benefits.
Additionally, the company is exploring the development of low-carbon products such as blue hydrogen and blue ammonia. Blue hydrogen is a kind of fuel made from fossil fuels, with carbon dioxide produced during its production being captured and stored. It is also expanding its natural gas portfolio and collaborating with Chinese partners in new fields such as synthetic fuels.
"Oil and gas will continue to be critical to the world economy for decades to come. Therefore, new energy sources need to operate in parallel with hydrocarbons for a long time — so reducing the industry's emissions must be a priority for climate goals to be met," said Mr Al Hejazi. To support that goal, Aramco has adopted the Circular Carbon Economy approach — which emphasizes projects that reduce, reuse, recycle and remove emissions. The model, which was also endorsed by G20 energy ministers in November 2020, applies circular economy principles to tackling emissions.
"The Circular Carbon Economy will be key for the future of Aramco's business development," noted Mr Al Hejazi. "Aramco shares the same goal of reducing emissions with China, and our actions aim to help achieve that aim. Aramco sees an opportunity to invest in energy-related infrastructure, as well as advance research and development of new energy sources and improve energy efficiency."
Such ambitions led Aramco in June to disclose a number of interim targets. These include developing the capacity to capture, utilize or store 11 million metric tons of CO2 equivalent (CO2e) annually by 2035, and renewables investment that aims to generate 12GW of solar and wind power by 2030. Ultimately, the company's ambition is to achieve net-zero Scope 1 and Scope 2 greenhouse gas emissions across its wholly-owned and operated assets by 2050.
It is also developing its blue ammonia and hydrogen business, with the aim of producing up to 11 million metric tons of blue ammonia per year by 2030 — with the potential to support significant emissions reductions in hard-to-decarbonize sectors, such as heavy-duty transport, heating, and industrial applications.
More recently, in October the Company announced a $1.5 billion sustainability fund to invest in technology that can support a stable and inclusive energy transition. Last month, it also revealed plans for one of the largest planned carbon capture and storage hubs in the world.
Fulfil social responsibilities, promote cooperation
Apart from focusing on energy security and emissions reduction, Aramco also provides cultural link between Saudi Arabia and China in the shape of jobs, training, scholarships and social projects, which also helps forge closer friendship between the two countries.
Aramco supported the building of three Hope Schools in Liaoning, Fujian and Yunnan. It is also helping underprivileged children complete their secondary education, along with providing support for the performing arts. The company has also provided free medical checkups for more than 5,300 underprivileged children from 11 provinces and regions since the program started in 2018, as well as medical care to more than 100 children who were diagnosed with issues that are more critical.
To foster awareness of sustainability in the younger generation, Aramco Asia sponsored an energy innovation contest at Xiamen University in Fujian province, in July 2017, for students who are interested in clean energy, entrepreneurship, sustainable development and ways to reduce greenhouse gas emissions. The program offers Aramco's professional and technical support to students, with the goal of turning ideas into sustainable solutions that benefit the local community. Last year, Aramco and the Ifeng.com Charity Special Fund launched a 12-month Hand-in-Hand campaign in Xiamen to promote more sustainable lifestyles and raise awareness of the importance of recycling among children and their families.
"Aramco's relationship with China spans more than three decades — and it is a relationship built on far more than oil market dynamics," said Mr Al Hejazi. "From community wellness campaigns to investment in key industries, from scholarships and student exchange programs to important scientific collaborations, Aramco is proud of the bonds that have been built — and excited by the possibilities this presents for the future."