In Shanxi, paintings around brick beds brighten homes
Share - WeChat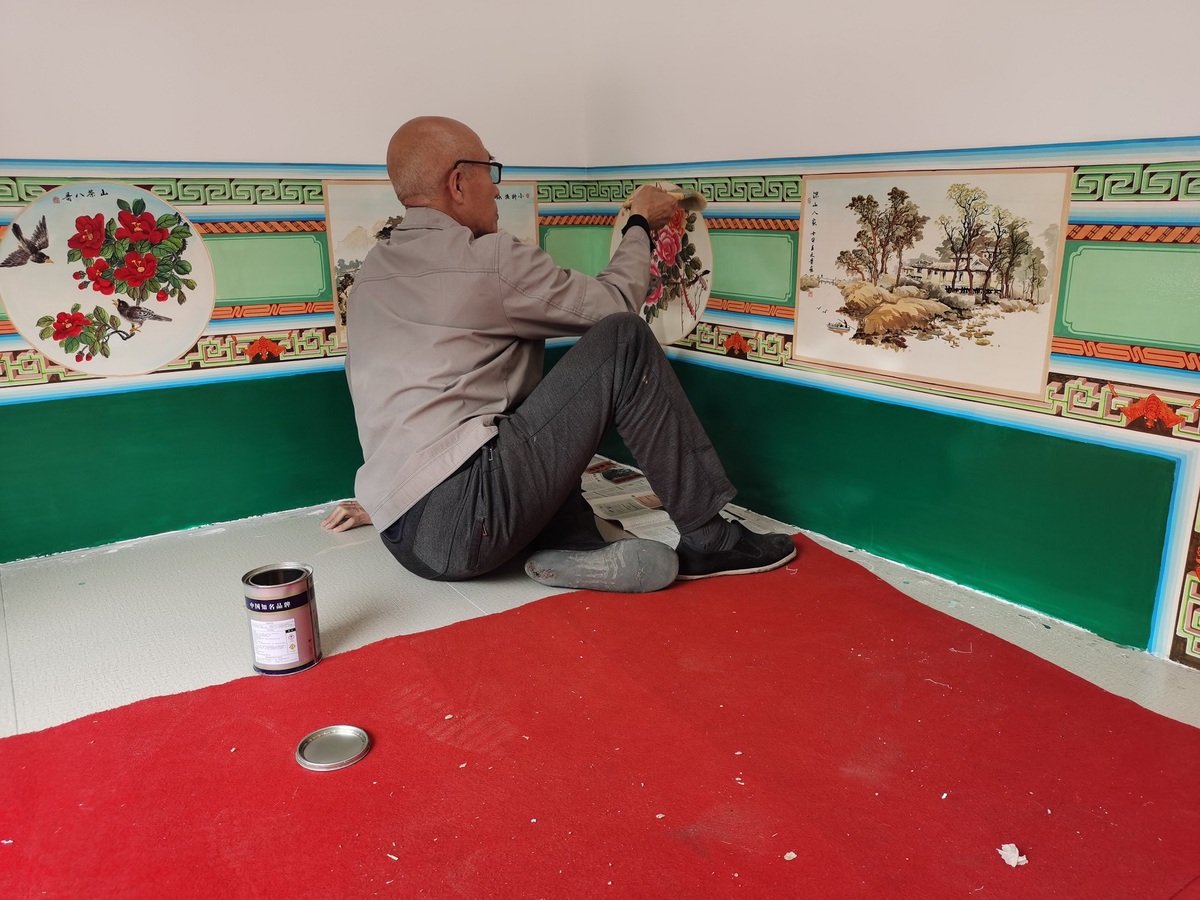 Recently, four folk artists spent four days completing a strip of paintings — known as kangwei paintings — in a rural house in Yuanping, Shanxi province.
Located in North China, Shanxi is quite cold in winter, so rural families use kang, a type of heated brick bed, to keep warm. Plaster on the walls around these beds breaks down and crumbles easily, making the room and people's clothes dirty; so people coat a half-meter-high band of the wall around the bed with carclazyte, a white mineral material, to protect the surface.
Paintings on this part of the wall — flowers, vivid animals, magnificent farm scenes — transform a room into a visual extravaganza. Yuanping is known for these paintings, whose history reaches back 200 years. In 2009, it was listed as a provincial intangible cultural heritage.
They are a mix of murals, traditional New Year's pictures and architectural paintings, expressing a vision of working people's desire for a better life.