NATO in hybrid war against Russia: Lavrov
Share - WeChat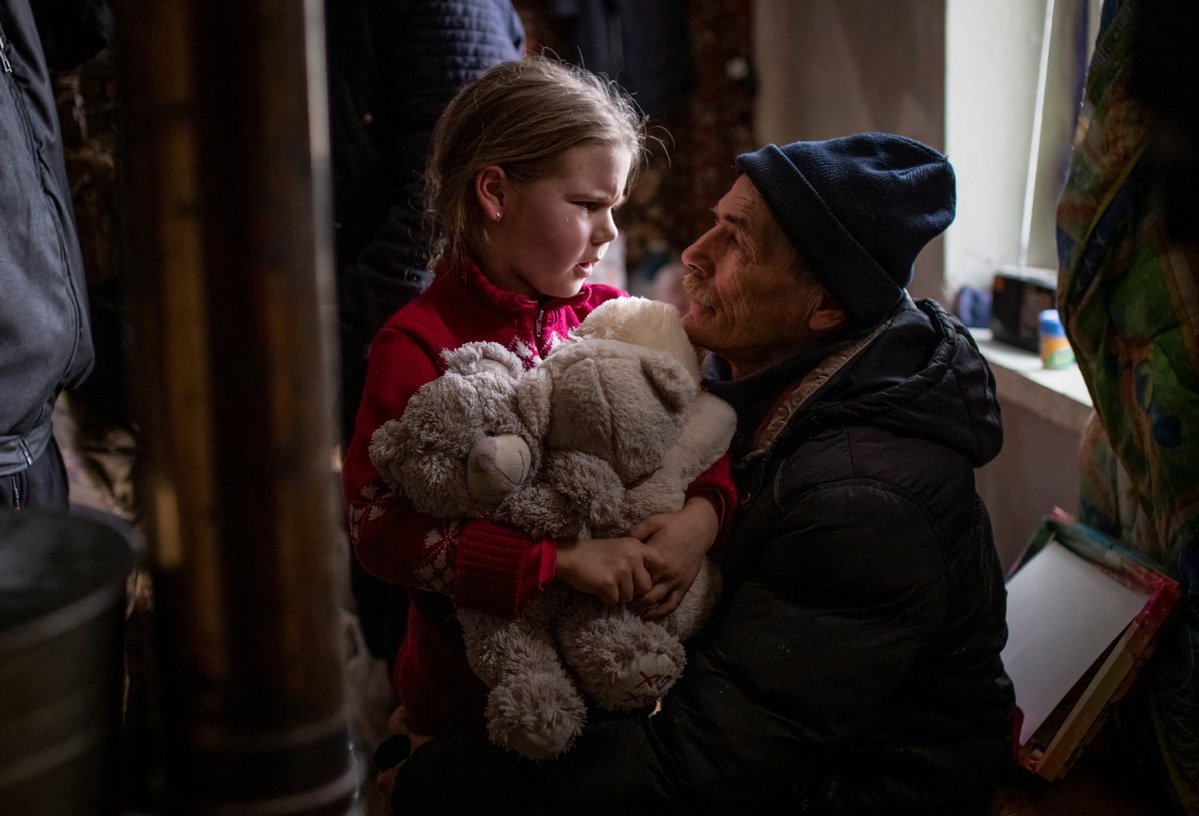 Moscow accused NATO of being "involved in a hybrid war against Russia" on Tuesday, as Western countries pledged to provide more military aid to Kyiv.
Russian Foreign Minister Sergey Lavrov said the "hybrid war" involving NATO has lasted for a long time, and "the war is being refracted in its hot displays, in actions of the Kyiv regime".
Moscow is taking necessary measures to prevent Ukraine from turning into an even sharper threat to Russia's security, he said.
During a news conference after talks with his Egyptian counterpart Sameh Shoukry, he said Russia will prevent the Ukrainian authorities "from prevailing in its policy of discrimination and destruction of rights of all those Ukrainian citizens and former Ukrainian citizens who felt involved in Russian history, Russian culture and Russian traditions".
Russia is watching this process, and the armed forces will take all necessary measures to prevent Western plans from coming to fruition, he said.
Lavrov made his remarks as two United States officials revealed the government is readying more than $2 billion worth of military aid for Ukraine that is expected to include longer-range rockets for the first time, as well as other munitions and weapons.
The aid is expected to be announced as soon as this week, the officials said. It is also expected to include support equipment for Patriot air defense systems, precision-guided munitions and Javelin anti-tank weapons, they were quoted by Reuters as saying.
One of the officials said a portion of the aid, expected to be $1.725 billion, would come from a fund known as the Ukraine Security Assistance Initiative which allows President Joe Biden's administration to get weapons from the industry rather than from US weapons stocks.
Those funds would go toward the purchase of a new weapon, the Ground-Launched Small Diameter Bomb made by Boeing, which has a range of 150 kilometers.
The longer range of the GLSDB glide bomb could allow Ukraine to hit targets that have been out of reach and help it continue pressing its counterattacks by disrupting Russia further behind its lines.
The White House has declined to comment. The nature and size of aid can shift until they are approved by the president.