Nostalgia heats up with cool celebrations
Share - WeChat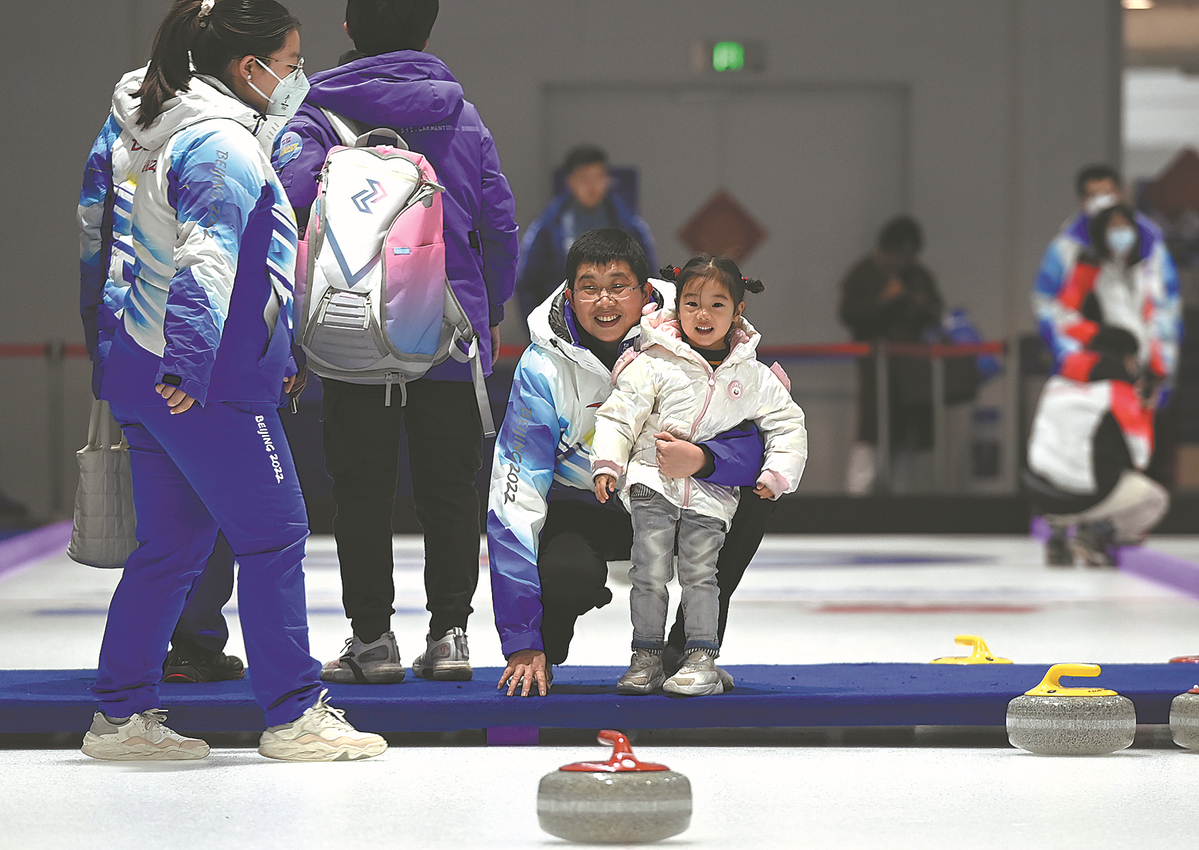 Fond memories abound as ceremonies held at the Ice Cube and Shougang Industrial Park to celebrate Games' anniversary
One year after its grand opening, the Beijing 2022 Winter Olympics have reshaped the landscape of winter sports globally, and the International Olympic Committee has lauded the rich legacy of the Games.
With figure skating shows, the slogans of the Games and themed songs presented at the iconic venue, a ceremony was held at western Beijing's Shougang Industrial Park on Saturday night. It brought back fond memories of the Beijing 2022 Winter Olympics, as organizers celebrated the one-year anniversary of the start of the Games on Feb 4 last year.
"The legacy of these Olympic Games is already tangible with all the venues open to the public," IOC president Thomas Bach said in a video speech addressing the ceremony on Saturday.
"In so many other aspects, Beijing 2022 has set new standards: whether it is showcasing innovative green technologies, promoting healthy and active lifestyles, or boosting the winter sport industry — the impressive legacy of the Olympic Winter Games Beijing 2022 has set the path for the future."
A fitting example of Beijing 2022's influence on winter sports development and urban renovation in Beijing, the Shougang park that hosted the ceremony reinvented itself from a former steel mill into a modern destination for winter sports, sightseeing, fashion events and exhibitions through a transformation project as part of the Games.
Erected against three abandoned cooling towers at the park, the Shougang Big Air slope, which hosted some of the freestyle skiing and snowboarding events at Beijing 2022, became a new city landmark and has received 1 million visitors over the past year, according to the venue's owner Shougang Group.
As the official curling competition venue at Beijing 2022, the National Aquatics Center in Beijing's northern downtown has stood out as perhaps the world's most sustainable Olympic venue — after being transformed from a swimming venue built for the 2008 Summer Games to stage the ice events at the winter edition last year.
Featuring a system, that involves filling the swimming pool with retractable steel structures to support an ice surface, the aquatics center is capable of shifting between summer and winter sports modes, allowing it to diversify its operations all year round.