CIIE boosts consumption in Hangzhou
Share - WeChat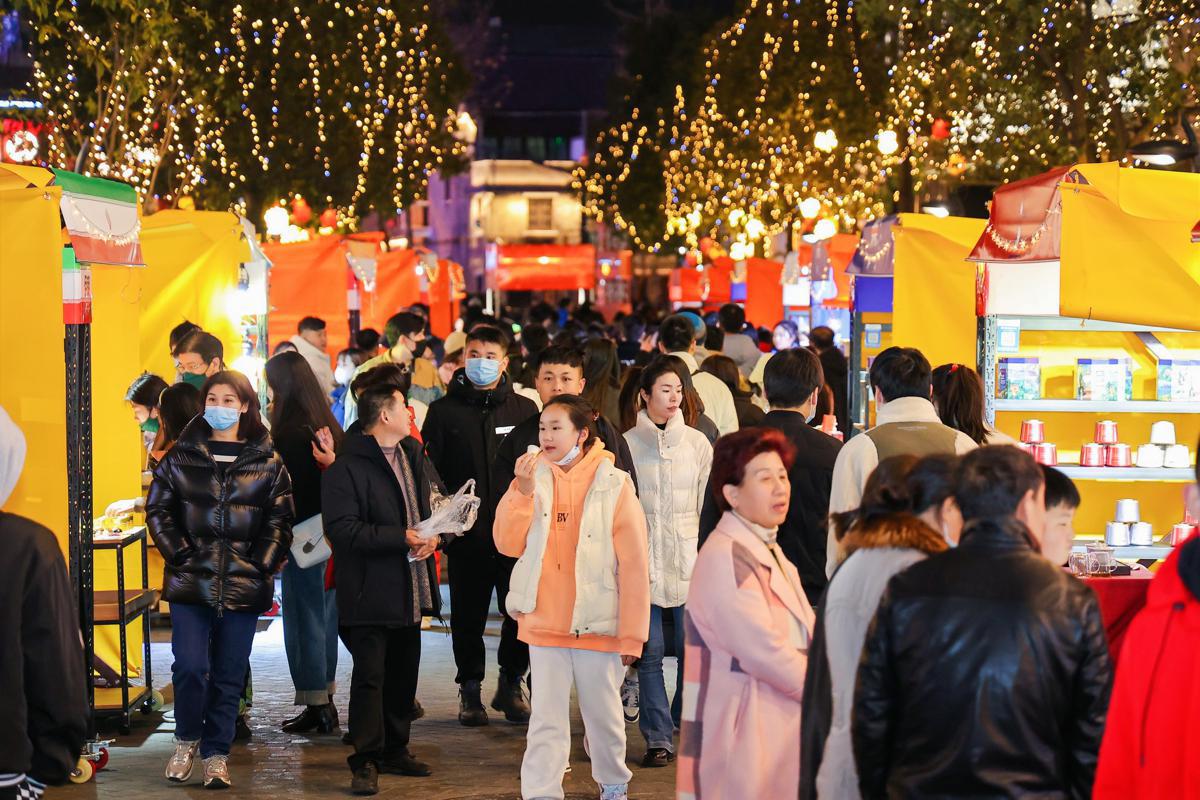 The China International Import Expo Wulin Fair opened to the public on Saturday, presenting products featured at the CIIE in the Gongshu district of Hangzhou, Zhejiang province, in a bid to boost domestic demand and encourage consumer spending after the Spring Festival holiday.
Exhibitors from more than 30 countries and regions were invited to show special products and food from their countries, including German kitchen utensils, Uzbekistan handicrafts with ethnic characteristics, Singapore chocolates, Iranian saffron, Sri Lankan black tea, Thai dried fruit and Indonesian coffee.
"I brought more than 20 kinds of handmade tea sets, handicrafts, handmade carpets, and a lot of handmade ceramics from my country this time," said Asilbek Khonkhujaev, an exhibitor from Uzbekistan and an international student at Hangzhou Normal University.
Impressed by what the import expo offered and the large number of consumers, Asilbek said, "This exhibition provides an opportunity for China-Uzbekistan cultural exchanges. Each of my handmade ceramics is unique, and the patterns on the ceramics have stories behind them. I really love to share these stories with Chinese consumers here."
Su Dan, an official of the Gongshu District Culture, Business and Tourism Group, talked about the original intent in choosing Wulin road as the fair's location.
"The daily flow of Wulin road is about 60,000 people, attracting many exhibitors to the fair," Su said. "This international exhibition can let more people know about the world's goods, and promote the development and exchanges of Hangzhou's foreign trade."
In addition to international products, the fair has set up a cultural and creative hall to display CIIE souvenirs, including plush toys, refrigerator magnets, badges and postcards, attracting many young people and families to the hall.
The fair will run until Feb 14.
Fang Xiaoying in Hangzhou contributed to this story.