Experts: Standoff casts cloud over global recovery
Share - WeChat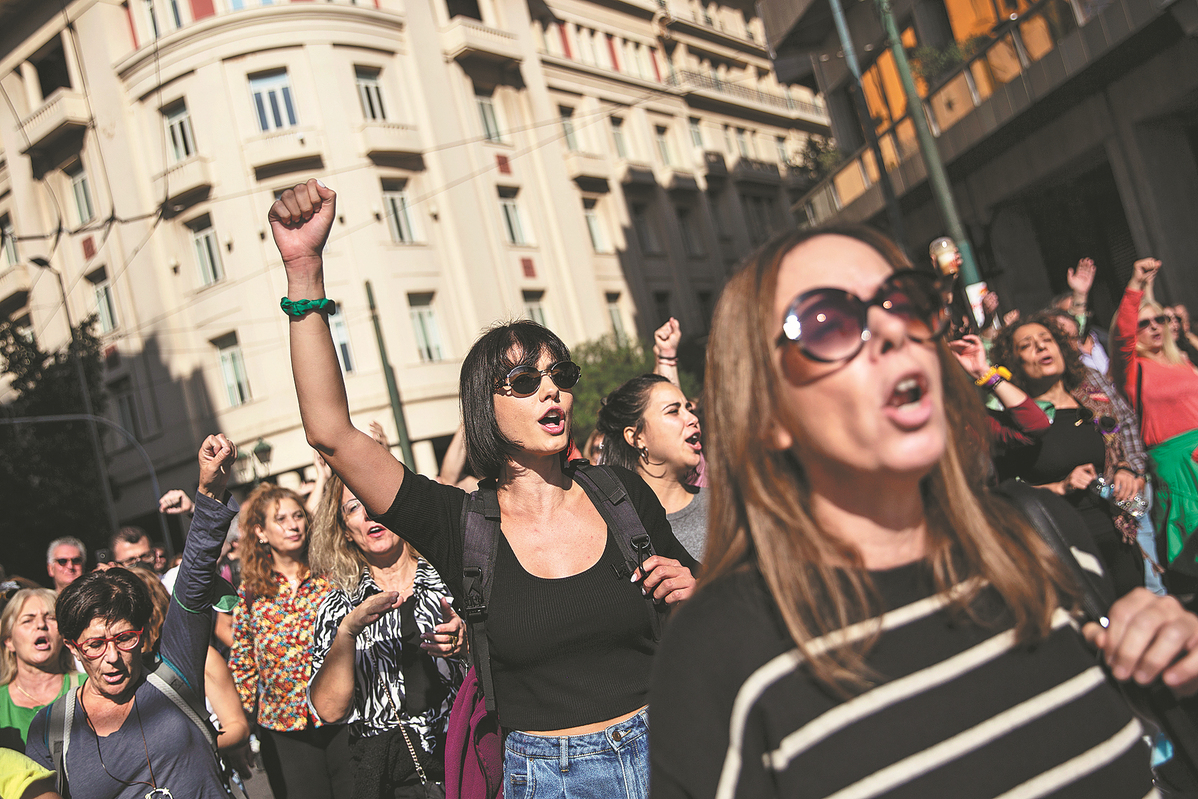 Editor's note: As Feb 24 marks the one-year anniversary of Russia's special military operation in Ukraine, China Daily is reviewing how it has reshaped geopolitics, impacted the global economy and aggravated the energy crisis.
The yearlong conflict between Ukraine and Russia is showing dangerous signs of escalation, evidenced this week by US President Joe Biden's surprise visit, when he pledged to support Kyiv for "as long as it takes".
In their outlooks for 2023, the World Bank and the International Monetary Fund both identified escalation in the conflict as a major downside risk for the global economy, predicting that global growth could decelerate sharply to 1.7 percent and 2.9 percent respectively.
Now 12 months into the conflict, that risk appears to have become a reality on the ground, prompting calls for an early settlement of the issue.
Dan Steinbock, an advocate of the multipolar world and founder of the Difference Group, said the conflict in Ukraine had entered a new, more dangerous phase on Jan 25, with the commitment for some 70 US, German, British and Polish tanks foreshadowing a potentially lethal escalation.
"Not only will economic and human costs climb even further, but strategic risks, including the potential of nuclear confrontation, will soar," Steinbock wrote in an article on the first anniversary of what he called "the unwarranted Ukraine proxy war".
"With such escalation in high-tech arms sales to Ukraine, regional and military spillovers are no longer a matter of principle but a matter of time," he added.
Cal Jillson, a political scientist and historian at Southern Methodist University, Dallas, said that the conflict does not seem poised to end any time soon.
"Its length from here is likely measured in many months, if not years. Given Western support, Ukraine has the will to hold out, and Putin shows no willingness to retreat," he said in an email interview. "Hard to see any real winners here. No peacemakers in sight."
On Monday, Biden made an unannounced visit to Kyiv, promising more military aid and vowing to support Ukraine for "as long as it takes".
"The United States has said repeatedly that we are going to continue what we are doing, which is arming Ukraine for as long as it takes, but we never defined what it is," Chas W. Freeman, former US assistant secretary of defense for international security affairs, told China Daily.
In its Global Economic Prospects report released on Jan 10, the World Bank revised down its 2023 forecasts for 95 percent of advanced economies and nearly 70 percent of emerging market and developing economies, citing concerns including elevated inflation, higher interest rates and disruptions caused by the conflict in Ukraine.
Freeman, now a senior fellow at the Watson Institute for International and Public Affairs, said World Bank predictions, and the IMF's, seem realistic.
"The impact of this (conflict in Ukraine) on the world is too great — food shortages, energy shortages, supply chains being broken, people being killed, people starving. This has to end," Freeman said.
At this point, the most important thing is to find a conflict-termination strategy, have a cease-fire and create a process, perhaps under United Nations supervision, for negotiation of a settlement, Freeman said.
He said resolving the conflict is a delicate diplomatic task that cannot be accomplished quickly.
"But perhaps, if the UN, with the international community acting through the UN, appoints a mediator or a group to mediate this, we can start addressing these two tasks: Ending the war and redesigning European security architecture," Freeman said.
In "Avoiding a Long War: US Policy and the Trajectory of the Russia-Ukraine Conflict", researchers at Rand Corp said global economic disruptions stemming from the crisis will continue and possibly multiply as the conflict goes on.
Energy price rises sharply
The ensuing sharp increase in energy prices has in turn contributed to inflation and slowing economic growth globally, Samuel Charap and Miranda Priebe, senior political scientists at the Rand Corp, wrote in the paper. "Since avoiding a long war is the highest priority after minimizing escalation risks, the United States should take steps that make an end to the conflict over the medium term more likely," they wrote.
The US has already played "many roles" in the Ukraine conflict: guaranteeing that Ukraine will not "lose"; weakening Russia through attrition; and demonstrating resolve to allies and opponents, said Stanley Renshon, a political scientist at the City University of New York.
"The world economy would be better without the war but not by that much. The economic headwinds the world faces go well beyond the Ukraine conflict," Renshon told China Daily.
While in Kyiv, Biden pledged an additional $500 million in US assistance on top of the more than $50 billion already provided. A day before his trip, hundreds of people gathered at the Lincoln Memorial in Washington in an anti-war rally protesting the massive amounts of US funding for Ukraine as well as the US' role in the conflict.
Biden also had a firsthand look at the devastation wrought by the conflict. "The cost that Ukraine has had to bear has been extraordinarily high," Biden said. "And the sacrifices have been far too great."
Douglas Macgregor, a retired US Army colonel and former Pentagon adviser, said "disaster wrapped in rhetoric is not the way to save the people of Ukraine".
"The victims do not live in North America. They live in a region that most Americans can't find on a map. Washington urged the Ukrainians to fight. Now Washington must urge them to stop," he wrote in the article, titled "Washington Is Prolonging Ukraine's Suffering", published on Dec 20.
Related reading
Russians resilient despite sanctions