Recreational vehicles take to the roads in numbers
Share - WeChat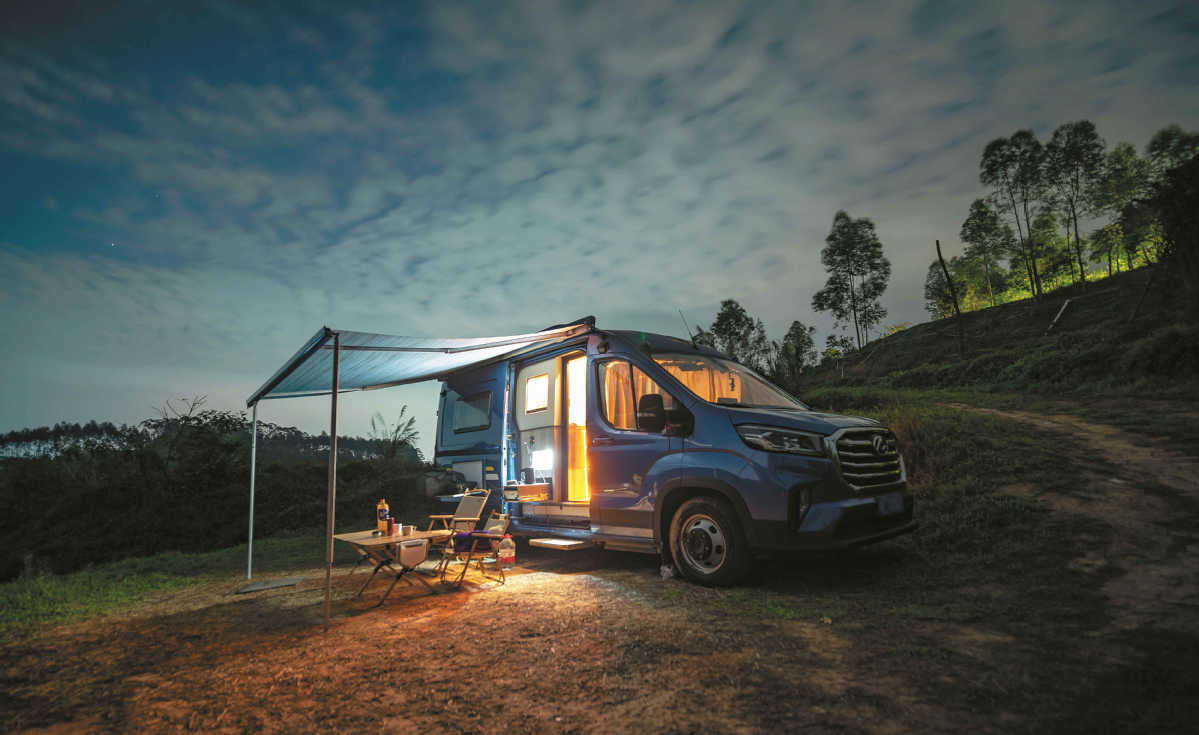 Ownership rises as more families seek diverse lifestyles
In the past decade, recreational vehicles, or RVs, have become increasingly popular in China — offering owners more freedom to enjoy diverse lifestyles.
According to rental company rv2go, more than 65 percent of RV owners are parents in the 30 to 45 age group living in first- and second-tier cities. They aim to use their vehicles as mobile homes for relaxing family trips to different areas of the country.
Du Luting, senior social media executive at Yuchen RV(Shanghai) Co, said: "More people are now buying these vehicles, which used to be the exclusive preserve of the wealthy just a decade ago. They are using them as mobile homes or for tourism."
In July 2020, Sun Lin, 30, and his wife made an impulsive but life-changing decision to quit their stable jobs to buy an RV for a road trip, even though Sun's wife was expecting a baby in the coming spring.
"We left our jobs, as we wanted to live a freer and more comfortable life. Using an RV as a mobile home on a road trip is a cool way to travel," said Sun, who used to work at a State-owned enterprise, while his wife was a teacher.
"We moved from Harbin (capital of Heilongjiang province) to Hangzhou (the provincial capital of Zhejiang) to buy an RV in May 2020 and prepare for the trip."
As a first-time owner, Sun chose the vehicle for its stylish design, which featured a signature large window at the rear. The couple set off on their trip from Hangzhou in July that year, when Sun's wife was three months pregnant.
They spent the following four months traveling through Sichuan, Jiangxi, Hunan and Guizhou provinces — arriving in Hainan province in November.
"Traveling by an RV gives us more freedom. If we want to go to a particular place, we can sleep nearby, get a closer glimpse of local life, and relax," Sun said.
The couple stayed in Hainan for the birth of their son, before continuing their trip in spring 2021, when he was more than three months old.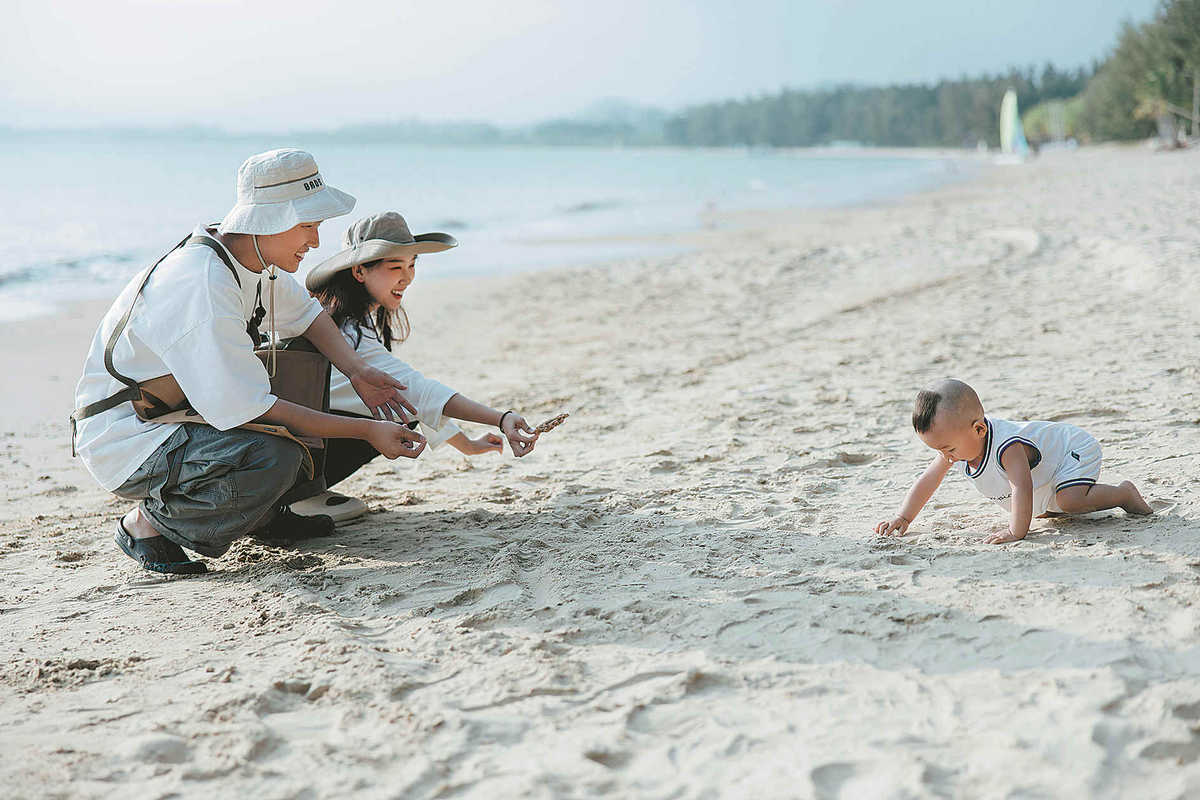 While they were in Hainan, they drove the RV to an area close to a beach, where they created a makeshift small backyard and even built a small sandcastle for the boy.
"For us, the most important thing about a trip by RV is that it gives us a better life. Although our vehicle is comparatively small, it enables us to embrace nature anytime and anywhere we want to," Sun said.
Two types of RV are available in China — self-driven motor homes and towable vehicles or trailers. The former are relatively small, while the latter provide more space but require an additional vehicle. According to national traffic regulations, motor homes should be no more than 6 meters long.
To provide a more comfortable living area for the family, Sun decided to change his RV to a larger-sized towable vehicle.
"Every coin has two sides. We chose a towable RV, which is more comfortable and gives us additional space. We can now better plan trips and locate camping sites, as we want our child to enjoy the journey and get closer to nature with ourselves and our pet," said Sun, who brought a border collie during the trip.
He plans to buy a property in Hangzhou in order to have a permanent address for their kid to be enrolled in school, but the couple is determined to continue the trips.
"We want to enjoy different experiences together. We always look forward to our next trip and next destination," Sun said.