Dialogue is only solution for ending Ukraine crisis
Share - WeChat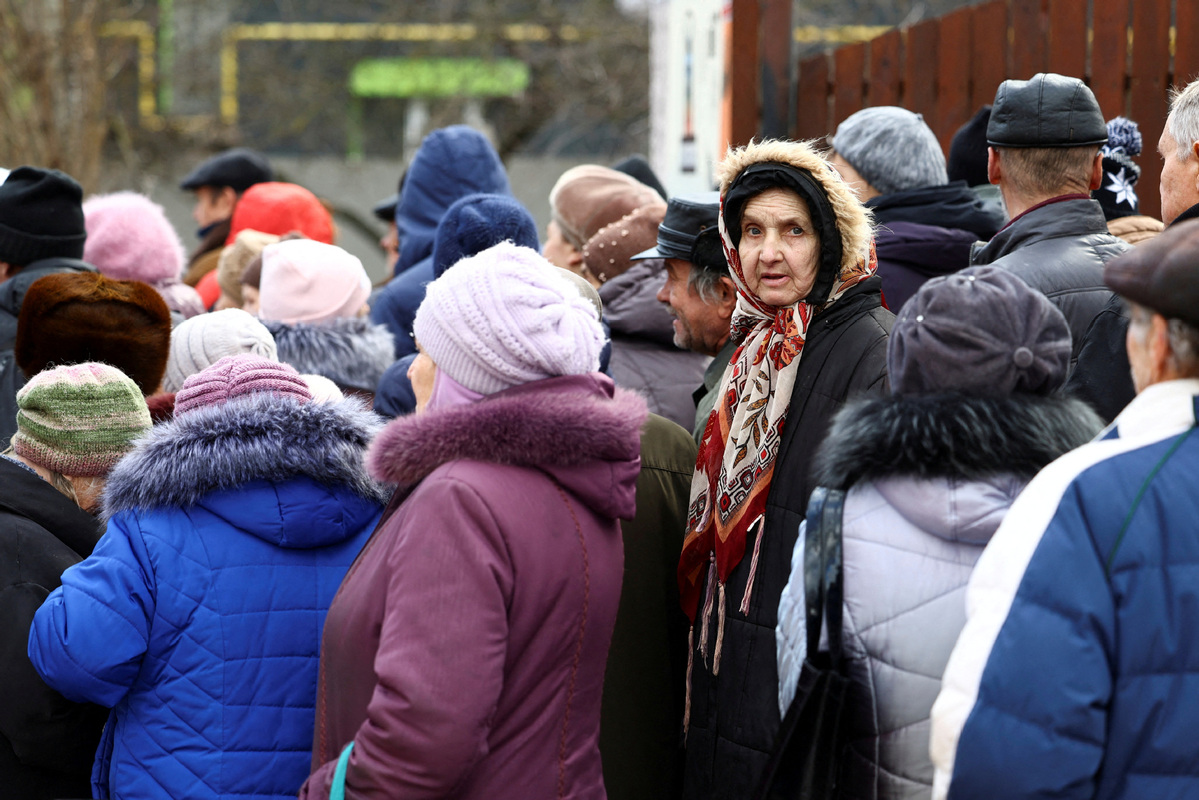 There is much expectation from China's upcoming document on finding a political settlement to the yearlong Russia-Ukraine conflict. It should be noted that China has been clear and consistent in its stance on the Ukraine crisis and the way to resolve it.
China has been reiterating that sovereignty and territorial integrity of all countries should be respected, and emphasized that diplomacy and dialogue be used to de-escalate the Russia-Ukraine conflict that has caused huge sufferings to people not only in the countries directly involved but in other countries as well, especially in poor developing ones.
That, however, is not the position of the US-led NATO, which has been adding fuel to the fire so it could "see Russia weakened", as US Secretary of Defense Lloyd Austin said.
News reports suggest some Western leaders, including former UK prime minister Boris Johnson, might be behind the sudden stoppage of the Russia-Ukraine negotiations in Istanbul, Turkey, last spring.
Actually, the supply of weapons to Ukraine mostly by NATO members, from US-made HIMARS rockets to the recently announced German-made Leopard tanks, signifies the abandonment of diplomacy and escalation of fighting and people's suffering. And the potential delivery of long-range missiles and fighter jets to Ukraine could help NATO achieve its goal of escalating and prolonging the Russia-Ukraine conflict.
French President Emmanuel Macron is probably the most active Western leader trying to mediate between Moscow and Kyiv to end the conflict. But he was severely criticized last year for saying that it is important that Russia is not humiliated and the West give security guarantee to Russia. He also received flak last week for saying that France wants to see Russia defeated but not crushed.
The extreme political correctness of NATO member states and their allies has prevented their statesmen from using diplomatic means to resolve the Russia-Ukraine conflict. This has given many politicians the chance to use the crisis to gain political capital.
Worse, despite Russian President Vladimir Putin saying that Moscow is willing to "negotiate with everyone involved in this process about acceptable solutions", NATO Secretary General Jens Stoltenberg insisted there is no sign that Russia is preparing for peace and claimed the right conditions for peace are not there.
Contrary to some people's claims, no solution to the conflict can be found on the battlefield.
The conditions different sides want to create to resolve the Ukraine crisis are very different from one another. But that's exactly why they should hold talks — because that will allow them to better understand each other and narrow their differences.
Given the near absence of diplomacy and some countries' efforts to escalate the conflict, concerns over a wider war breaking out have been rising. In fact, that is how Europe sleepwalked into World War I. And a direct war between Russia and NATO, two major nuclear powers, could mean the demise of human race.
The US and its NATO allies have committed a blunder by trying to link the Ukraine crisis with the situation across the Taiwan Straits, in a bid to prevent China from achieving national reunification. While Ukraine is a sovereign country, Taiwan is an integral part of China — a fact that is recognized by the UN and countries across the world, including the United States and other NATO members.
The latest US efforts to spread rumors about Beijing possibly planning to supply "lethal weapons" to Moscow are an attempt to draw the world's attention away from the fact that the US has been fueling the conflict and profiting from the increasing arms sales to Ukraine, Europe and Taiwan.
The US and NATO may consider themselves to be "the world", but some 85 percent of the global population — in Asia, Africa and Latin America — are calling for de-escalation of the conflict through diplomatic means, just like China has been advocating over the past year.
The author is chief of China Daily EU Bureau based in Brussels.
If you have a specific expertise, or would like to share your thought about our stories, then send us your writings at opinion@chinadaily.com.cn, and comment@chinadaily.com.cn.
Most Viewed in 24 Hours
China Views