E-commerce aids local brands in gainning more popularity
Share - WeChat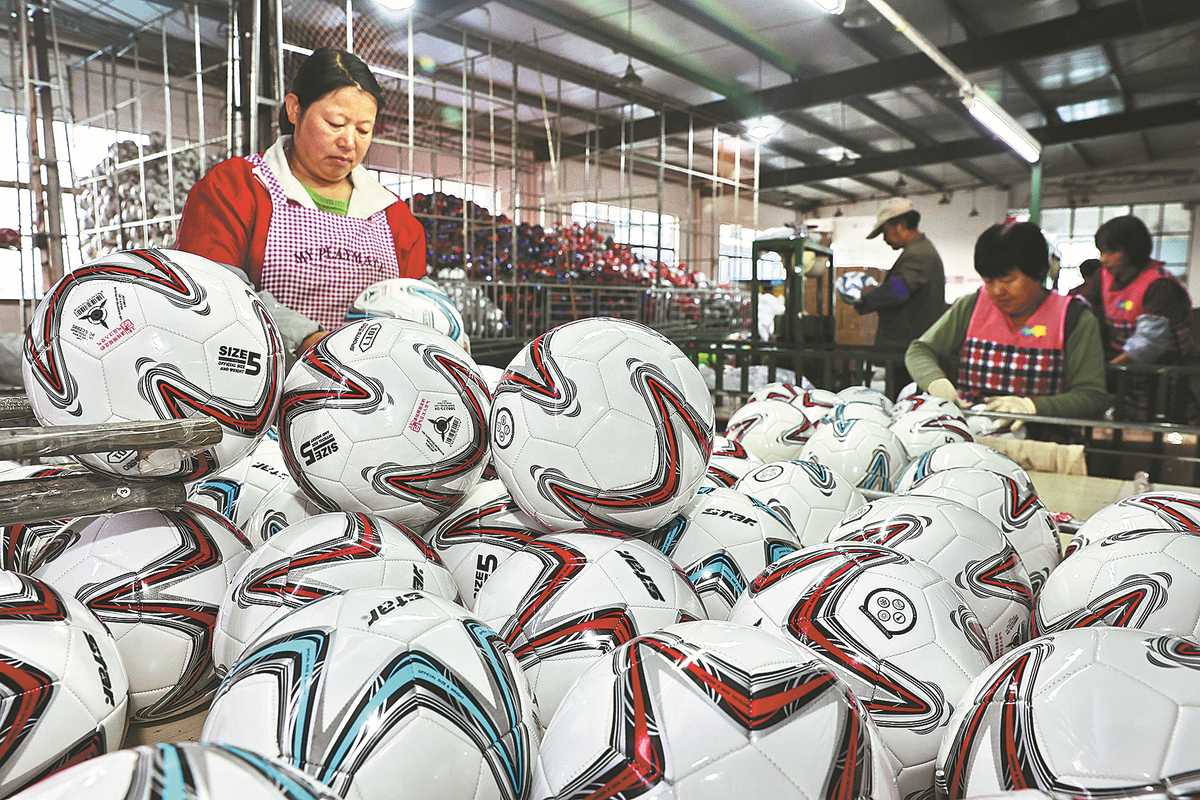 Tens of thousands of vendors reach wider audience
Du Wei, co-founder of Zeblaze, a company that makes smartwatches in Shenzhen, Guangdong province, sent a new batch of these timepieces to warehouses before Spring Festival, which this year fell on Jan 22.
"We prepared 10,000 watches in advance for Chinese New Year. To my surprise, all of them sold via online marketplaces during the weeklong holiday, and our sales surged by more than 200 percent year-on-year," Du said, adding that most of the company's customers come from Europe, North America, Latin America and Southeast Asia.
Booming sales were also reported by Chinese home appliance giant Midea Group for its floor-cleaning robots, with orders received since the start of this year from Spain, France and Russia through AliExpress, Alibaba Group's business-to-customer platform.
Like Zeblaze and Midea, tens of thousands of vendors based in China now sell their products globally through cross-border e-commerce platforms. These platforms have played a vital role in stabilizing the nation's foreign trade and economic growth amid the COVID-19 pandemic and a complicated external environment.
Meanwhile, more Chinese brands are gaining popularity among overseas consumers, which experts said is an affirmation of the country's manufacturing and supply chain capabilities. They added that as a new form of foreign trade, cross-border e-commerce ensures higher requirements for logistics, customs clearance and product quality.
Statistics from AliExpress show Chinese augmented reality goggles, projectors and trendy toys were the bestselling products during overseas promotional campaigns last year.
During the Singles Day shopping carnival in November, coffee grinders and coffee powder hammers made in China were favored by consumers from South Korea and Spain, while those in Saudi Arabia bought coffee makers made by Chinese enterprises.
AliExpress said sales of air fryers rose by 162 percent year-on-year in Spain during this period, while esports keyboards, pet feeders and camping equipment gained traction among customers in South Korea.
In addition, Chinese manufacturers of heating appliances, including electric blankets, saw impressive growth in exports to Europe last year, as the continent faced an energy crisis due to surging natural gas prices.
According to the General Administration of Customs, the import and export scale of the nation's cross-border e-commerce reached 2.11 trillion yuan ($305.9 billion) last year, a year-on-year rise of 9.8 percent. E-commerce exports stood at 1.55 trillion yuan, up by nearly 12 percent.
A white paper released by online media outlets Sina News and Huanqiu said overseas consumers have gradually increased their awareness of and trust in Chinese companies and products, and maintained an optimistic attitude toward Chinese brands.
Alibaba.com, Alibaba's business-to-business platform that helps facilitate foreign trade, reported that household solar energy panels, electric blankets, laser-cutting machines and goods related to the FIFA World Cup soccer tournament in Qatar were the most popular products made in China among overseas consumers.
According to the platform, sales of goods produced in China related to new energy have maintained triple-digit growth for three consecutive years. In the first three quarters of last year, turnover of heating appliances produced in China rose significantly, with electric blankets seeing sales growth of nearly fivefold year-on-year.
Sales of electric bicycles, camping products, beekeeping equipment and wall-mounted charging piles for electric vehicles produced in China have risen among overseas buyers, according to the Alibaba platform.