Vital part played by Constitution underscored
Share - WeChat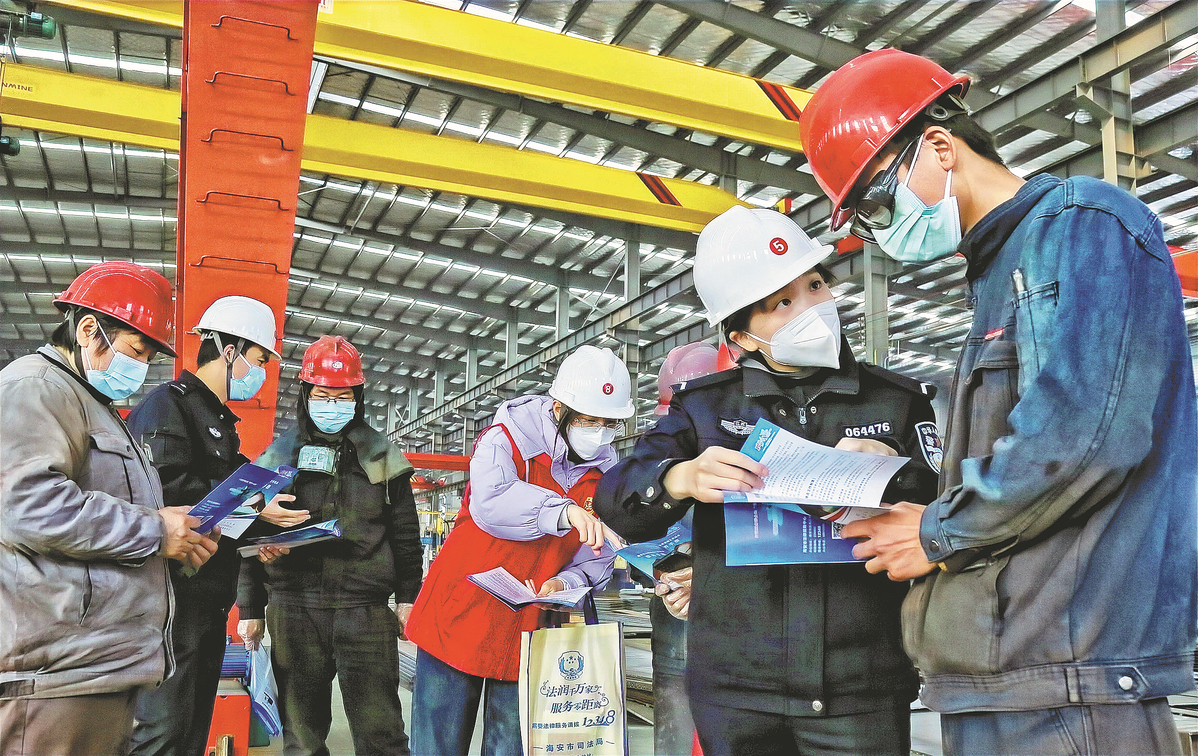 In front of nearly 3,000 deputies to the National People's Congress, and watched by tens of millions of people live on television, President Xi Jinping placed his left hand on China's Constitution, raised his right hand near his temple, and made a fist to signify solidarity.
Wearing a dark suit, Xi, who is also general secretary of the Communist Party of China Central Committee, said after he was reelected Chinese president by a unanimous vote, "I pledge my allegiance to the Constitution of the People's Republic of China."
Xi pledged to safeguard the Constitution's authority, fulfill his legal obligations, be loyal to the country and the people, committed and honest in his duty, accept the people's supervision, and work hard for a great modern socialist country that is prosperous, strong, democratic, culturally advanced, harmonious and beautiful.
The ceremony, held during the NPC session in March 2018, marked the first time a Chinese president had taken such an oath upon assuming a term of office.
Five years on, Xiao Shengfang, who was then a deputy to the 13th NPC and is president of the Guangdong Lawyers Association, recalled his excitement on witnessing the ceremony at the Great Hall of the People.
"The oath of office was of monumental significance to the rule of law in China," he said.
"By taking the lead in swearing the oath, the president is telling the public that everyone is equal before the law, and there is no exception. This also speaks volumes for the commitment of China's top leadership in exercising the rule of law."
Zhu Yingping, a professor at East China University of Political Science and Law in Shanghai who studies the Constitution, said the first oath of office taken by Xi was designed to show the public that the Party and State leader would remain faithful to the Constitution. The oath also gave prominence to the authority of the law.
"This means the ruling Party must act in accordance with the Constitution, all senior officials must be bound by the law, and they must all observe the Constitution and remain faithful to it," he said.
The authority of the Constitution has since been unprecedentedly strengthened, and "the people have seen the resolve of the top leadership to exercise the Constitution in a large number of actions," he said.