Xi pledges his loyalty to people, country
Share - WeChat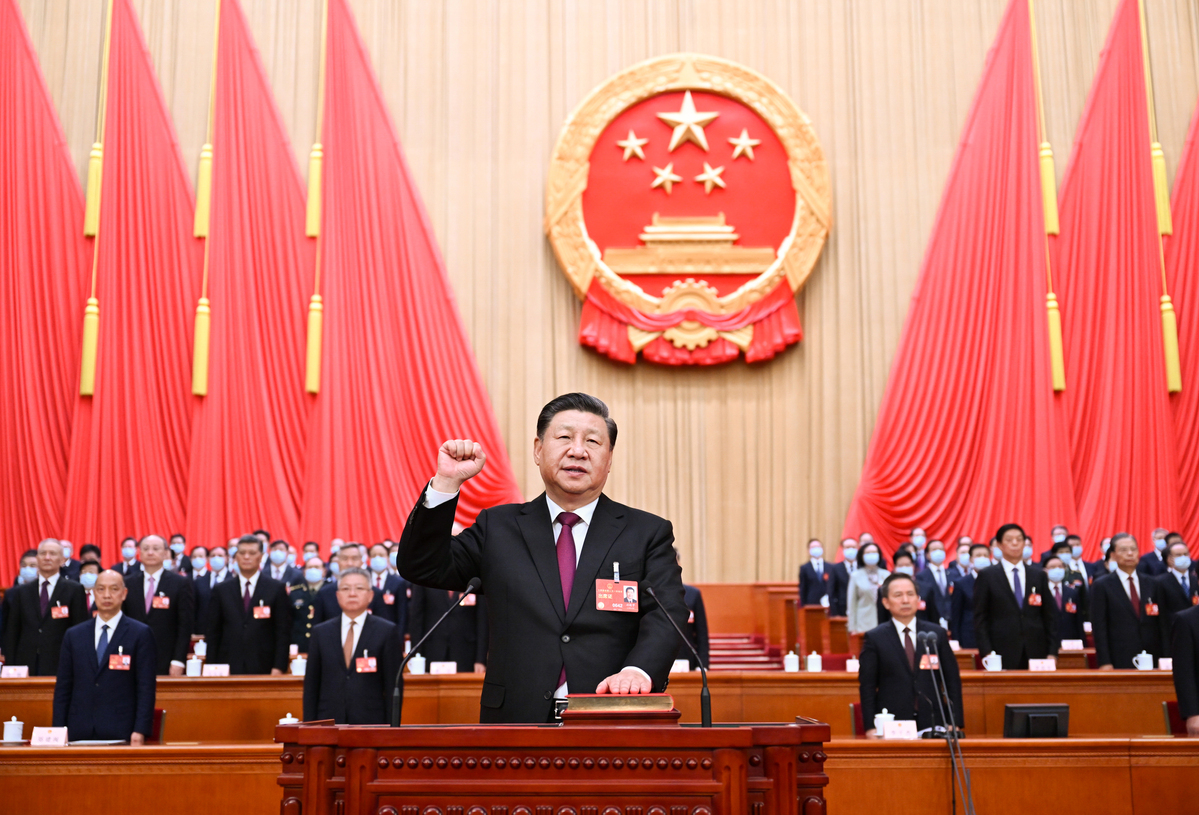 He makes solemn vow following unanimous election as Chinese president by nation's top legislature
Xi Jinping was unanimously elected president of the People's Republic of China and chairman of the Central Military Commission of the PRC on Friday morning at the first session of the 14th National People's Congress.
After being elected, Xi made a public pledge of allegiance to the Constitution at the Great Hall of the People in Beijing, with all those present standing to witness the historic moment.
"(I pledge to) be loyal to the country and the people, be committed and honest in my duty, accept the people's supervision and work for a great modern socialist country that is prosperous, strong, democratic, culturally advanced, harmonious and beautiful," he said.
The ceremony was broadcast live by China Central Television and on the internet.
The country's top legislature also elected Han Zheng as vice-president of the PRC.
In addition, it approved a plan on reforming the institutions of the State Council.
Hassane Rabehi, Algeria's ambassador to China, who witnessed the elections, said he could see how democracy has been practiced in the process of the elections and how the different groups of the Chinese people have been represented.
"We have full confidence in the future of China," he added.