Whole-process democracy drives two sessions
Share - WeChat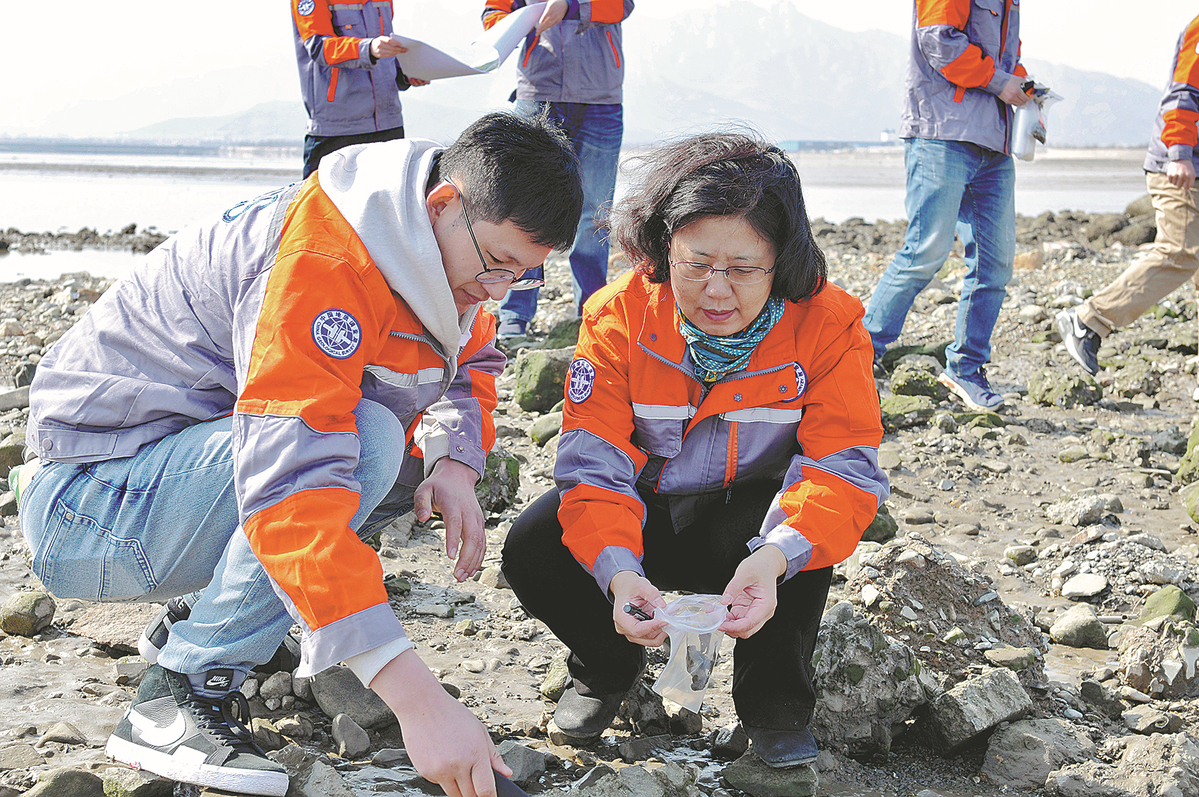 Living better lives
Fan Yun, a national legislator and chairperson of Shanghai Fushen Appraisal and Consulting Group, shared two stories about performing her duties, which have brought her a sense of accomplishment over the past five years.
The first was a suggestion concerning the platform economy, which contributed to the release of national anti-monopoly guidelines in the platform economy.
The second was that her speech during an annual NPC session attracted the attention of the government. It was about a remote mountain village in East China's Anhui province, which she had visited many times to conduct research.
Eventually, a concrete road was built to connect the village with the outside world, fulfilling the desire of generations of villagers, who improved their living standards by developing homestays and the tea industry.
Whether democracy is good or not depends on whether it ensures people lead better lives. Whole-process people's democracy ensures that development is for the people and by the people, and that its fruits are shared by the people.
In the past five years, various departments at the State Council have adopted more than 18,000 suggestions and proposals from national lawmakers and political advisers.
Subsequently, more than 7,800 policy measures were introduced that provided solutions to a large number of problems related to reform and development, as well as people's urgent needs.
"China's democracy is definitely not a sham, nor an ornament, but a truly effective democratic political system with Chinese characteristics," said Fan, who has served as an NPC deputy for 15 years.
Democratic supervision is an important part of whole-process people's democracy.
For example, since 2018, the NPC Standing Committee has focused on prominent problems in the field of ecological and environmental protection, carrying out law-enforcement inspections for five consecutive years. Last year, enforcement inspections of the Yangtze River Protection Law were conducted, promoting better protection of China's longest waterway in accordance with the law.
Yang Huifang, a national legislator and a teacher at a preschool special education center in Quzhou county, Hebei, is concerned about the mental health of "left-behind "seniors and children in rural areas, and she hopes that institutionalized support for these groups can be provided at the grassroots level.
She believes that China's modernization improves the overall level, and that attention should be paid to improving the quality of life among vulnerable groups.
Jean Christophe Iseux von Pfetten, chairman of the Institute for East-West Strategic Studies in the United Kingdom, once took part in a municipal-level CPPCC session as a specially invited member in Jilin province.
Based on his personal experience, he said that China's democratic practice is devoted to solving practical problems.
XINHUA