Xi attends dialogue between CPC, world political parties
Share - WeChat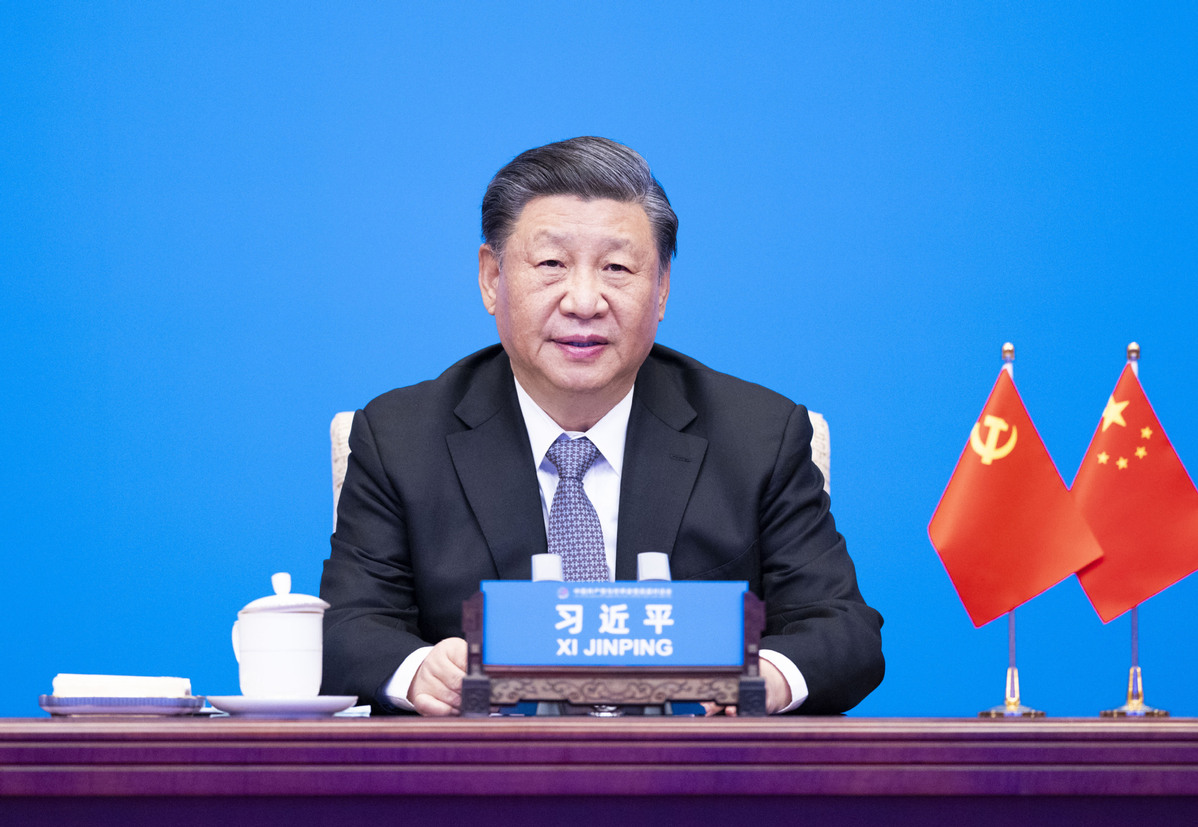 Xi Jinping, general secretary of the Communist Party of China (CPC) Central Committee and Chinese president, attended the opening ceremony of the CPC in Dialogue with World Political Parties High-Level Meeting via video link and delivered a keynote address on Wednesday.
Here are some highlights: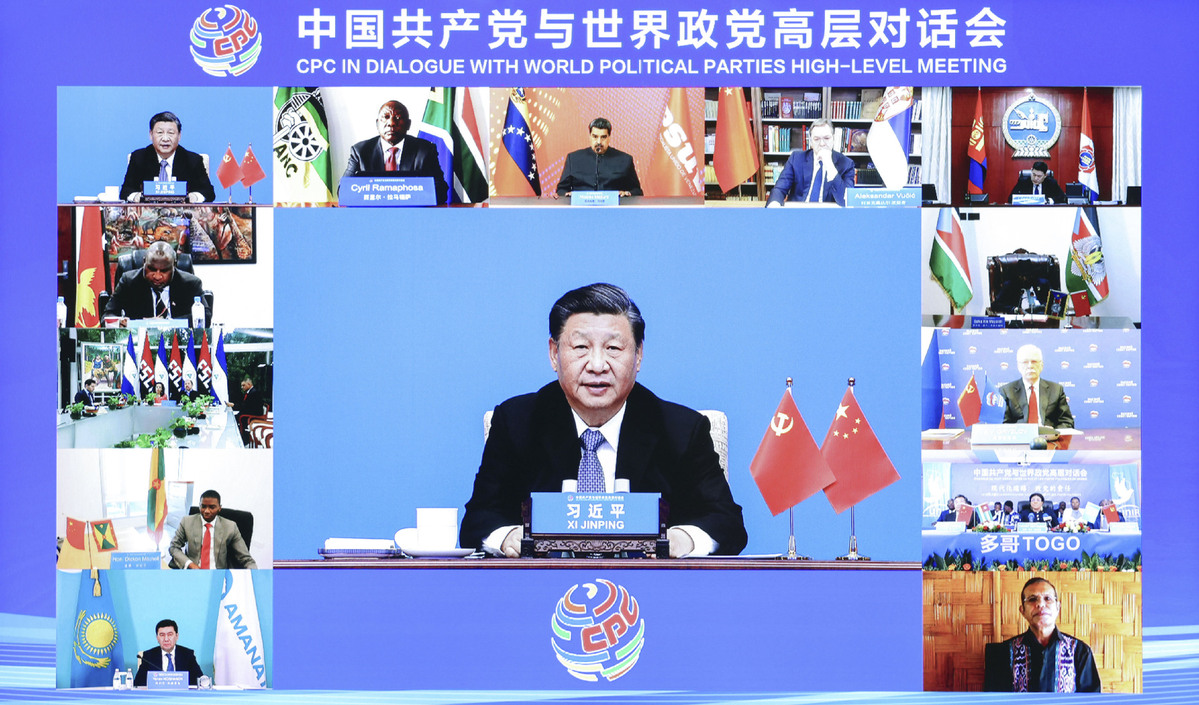 On modernization
Ultimate goal of modernization falls on people's free, comprehensive development
The ultimate goal of modernization is to realize people's free and comprehensive development.
Political parties should focus on people's aspirations for a better life and further progress of civilization, and strive to achieve material abundance, political integrity, cultural-ethical enrichment, social stability and pleasant living environments so that modernization will better address people's concerns and meet their diversified needs.
In this way, modernization will promote the sustainable development of humanity by increasing the well-being of this generation and protecting the rights and interest of future ones.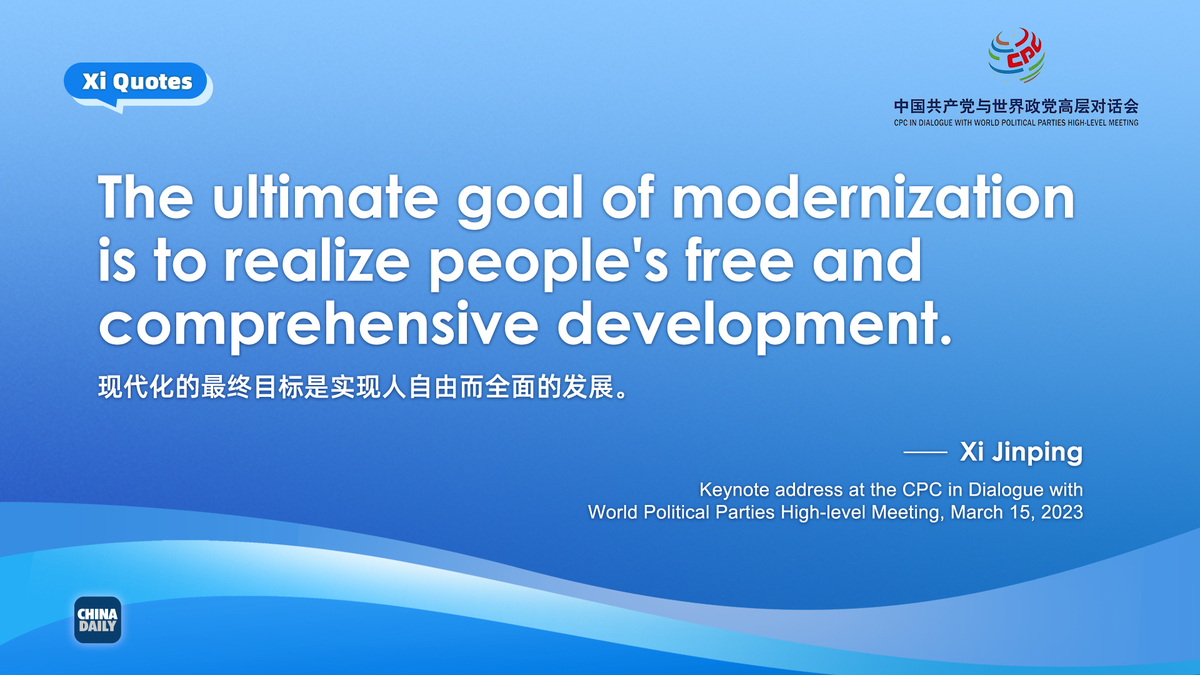 Modernization comes from hard work with strong historical initiative
Modernization is the result of hard work with the strong historical initiative.
"Modernization does not fall into our lap automatically."